Namaste Hallyu is excited to introduce you to our Artist of the month, StayC .
StayC is a 6-member K-pop girl group formed by Black Eyed Pilseung under High Up Entertainment, Black Eyed Pilseung has been responsible for a few major chart-topping K-pop hits, including songs from Twice, Chungha, and Apink. STAYC was the first act signed to their new agency, they debuted on November 12, 2020. The members of StayC are Sumin, Sieun, Isa, Seeun, Yoon, and J.
The name STAYC stands for "Star To A Young Culture". The group dreams to become stars that lead a young culture. StayC announced their official fandom to be "Swith" name on On December 31, 50 days after the group's debut. The name, which was chosen from a list of over 1,000 entries by fans, is a combination of StayC and "WITH", meaning "Together with STAYC" or "I'll be by StayC's side." Additionally, as "Swith" sounds like the Korean pronunciation of the word "sweet", the name also refers to StayC's "sweet and lovely" fans.
They debuted with their first single album "Star to Young Culture" on November 12, 2020, with the song "So Bad" as the title track. "So Bad" is a fun synthpop retro-themed song. The chorus brings in a shuffling trip-hop beat that helps distinguish it from similar retro efforts. The MV reached 2.4 million within 24 hours and the album sales were over 10,000 within the first week which made STAYC the first female debut to do so in 2020. Their diverse set of vocal tones have drawn the audience towards them.
StayC returned with the first-ever comeback and with their 2nd album "Staydom" on April 8 2021 including the 4 latest songs with "ASAP" as their title track. The MV for the title track is bright, energetic, and charisma-filled, blending pastel background with edgy outfits.  In this album, our freedom on stage is the key point. When asked about the key point of this album during an exclusive interview with Namaste Hallyu, Isa answered "As the album name is 'STAYDOM', we wish all of you to feel the freedom while watching our performance on the stage". The MV has hit over 20 Million views on YouTube gaining views two times faster than their debut single. The milestone of 20M views was reached within 9 days which has proved their first comeback as a big success. "ASAP" is sure to be the K-POP Bop of the summer. The current count on the MV is over 24 Million. 
If some members of Stayc feel familiar to you then it may be because you have seen them in dramas. Sieun is a well-known child actress and appeared in dramas like Still 17, Mystic pop bar, and Seeun in 2017's The Guardian. The group idolizes the girl group "Girls' Generation" as their role model. Their albums are melodic with infectious bounce that's fun to listen to
Want to know more? Here's their profile
1.Bae Sumin
Stage Name: Sumin
Full Name: Bae Sumin
Korean Name: 배수민
Country of Birth: Korea
Birthday: Mar 13, 2001
Height: 159 cm (5'3″)
Blood Type: O
2.Park Si-Eun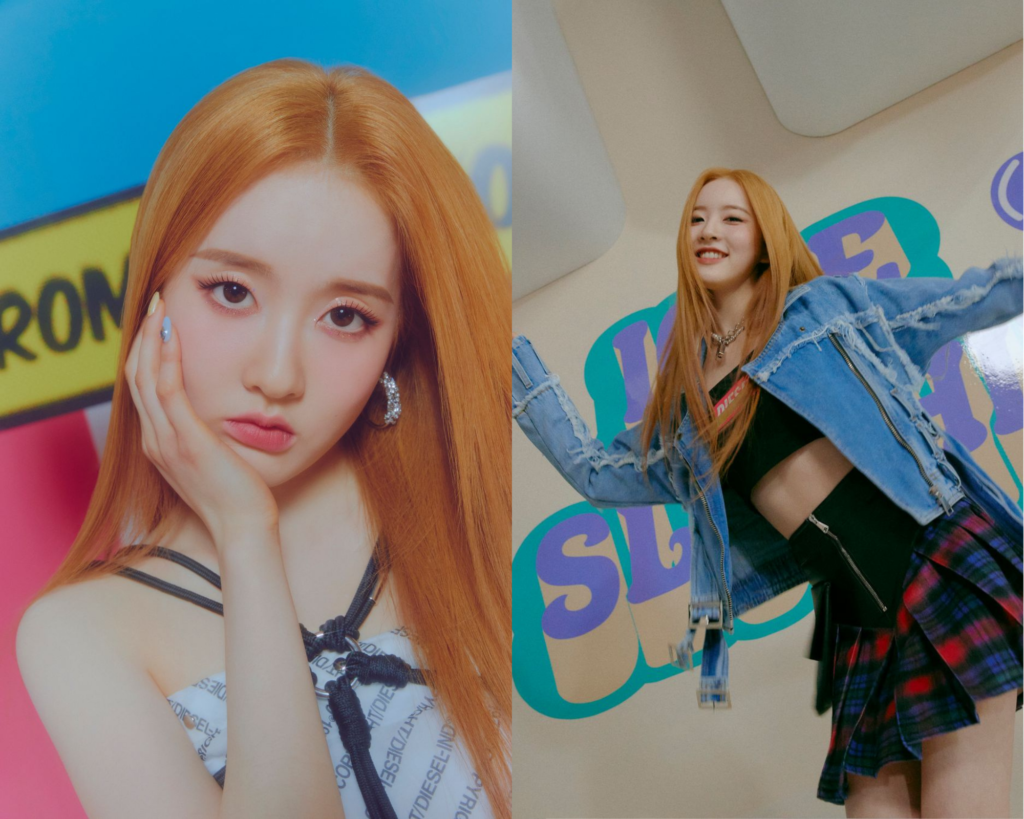 Stage Name: Sieun
Full Name: Park Si Eun
Korean Name: 박시은
Country of Birth: Korea
Birthday: Aug 1, 2001
Height: 158 cm (5'2″)
Blood Type: A
3.Lee Chae Young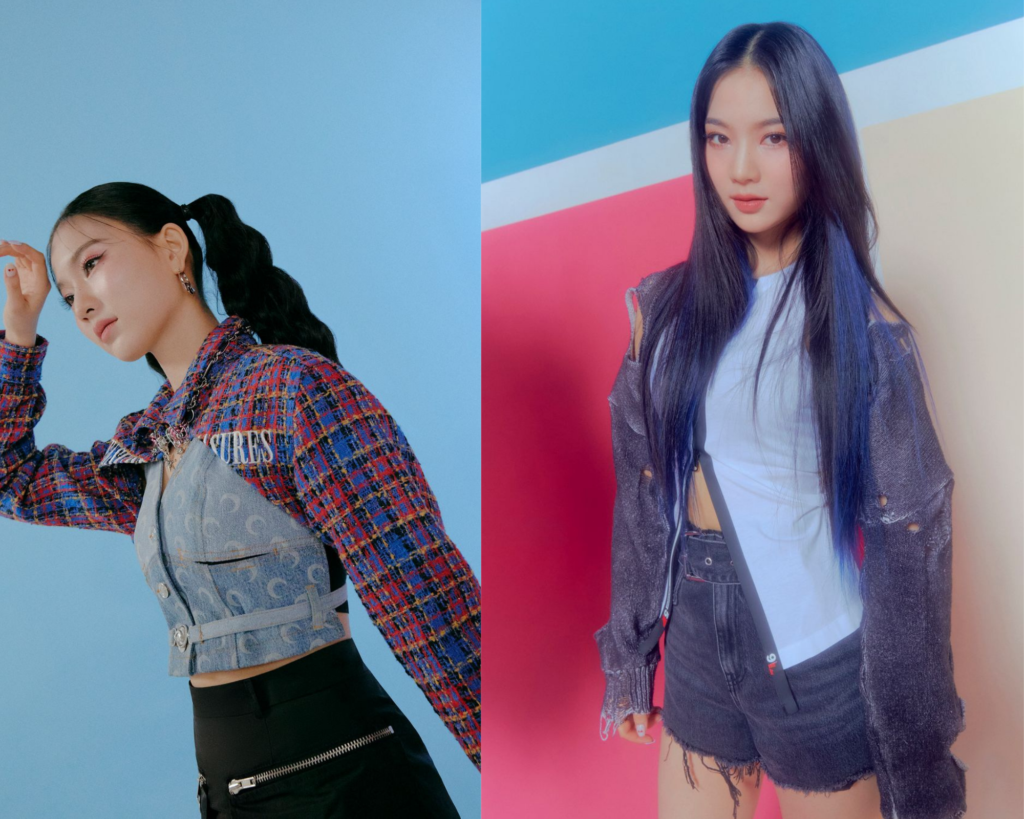 Stage Name: Isa
Full Name: Lee Chae Young
Korean Name: 이채영
Country of Birth: Korea
Date of Birth: Jan 23, 2002
Height: 165 cm (5'5″)
Blood Type: O
4.Yoon Seeun

Stage Name: Seeun
Full Name: Yoon Seeun
Korean Name: 윤세은
Country of Birth: Korea
Birthday: Jun 14, 2003
Height: 165 cm (5'5″)
Blood Type: A
5. Shim Ja Yoon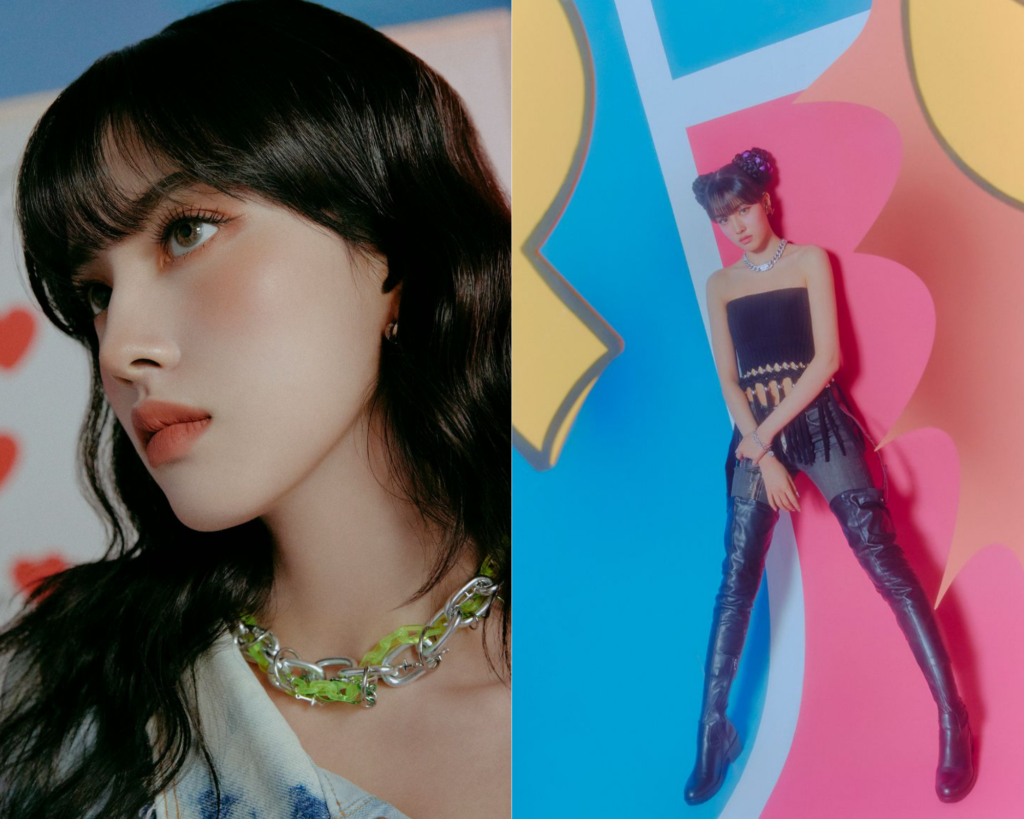 Stage Name: Yoon
Full Name: Shim Ja Yoon
Korean Name: 심자윤
Country of Birth: Korea
Birthday: Apr 14, 2004
Height: 170 cm (5'7″)
Blood Type: A
6. Jang Ye Un
Stage Name: J
Full Name: Jang Ye Un
Korean Name: 장예은
Country of Birth: Korea
Date of Birth: Dec 9, 2004
Height: 167 cm (5'6″)
Blood Type: O
Get to know more about them in our exclusive interview! EXCLUSIVE: Up Close And Personal With Rookie Stars, STAYC
Want to stan them? Follow them on their social media.
Instagram- @stayc_highup Twitter: @STAYC_official
We all love how this group is achieving and growing so much in such a little time, hope you love our 'Artist of The Month'
Written by Anamika