Girls' Generation Taeyeon unveiled teaser pictures for new pre-release single 'Can't Control Myself,' leading up to her much anticipated comeback album.
On January 11, the artist made her comeback announcement official by unveiling the first teaser poster for Pre-release track 'Can't Control Myself,' as part of her 3rd full length album.
TAEYEON participated in writing the lyrics of her new song 'Can't Control Myself' and heralded emotional stimulation with her appealing voice!#TAEYEON #태연#소녀시대 #GirlsGeneration#CantControlMyself #TAEYEON_CantControlMyself

— Girls' Generation (@GirlsGeneration) January 12, 2022
On January 12, she dropped intriguing teasers which has left fans guessing what the artist has in store for us.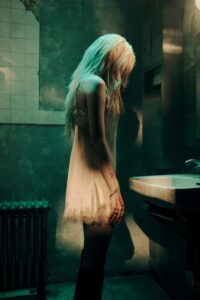 'Can't Control Myself' is scheduled to drop on January 17, 6PM KST (2:30 PM IST). The complete album is said to release sometime in February, though no official dates have been announced.
Are you excited for Taeyeon's return? Let us know what you interpret from the teasers!
Connect with us on Instagram  Twitter  YouTube for more content, interviews, & news.