Netflix drops the poster and trailer for the upcoming drama 'Doona!'
On October 4, Netflix released the new poster and official trailer for 'Doona!' starring Suzy  and Yang Se-jong. Directed by Lee Jeong-hyo, known for his remarkable work on the hit series 'Crash Landing on You', 'Doona! is a romantic drama based on the webtoon 'The Girl Downstairs'. The drama explores the story of a regular college student, Won-jun (played by Yang Se-jong), who crosses paths with Lee Doona (played by Suzy), a retired K-pop idol at a share house.
The main poster captures an intimate moment between Won-jun and Doona, hinting at their complex relationship. The poster's text , "What goes on in that mind of yours?" adds an intriguing touch.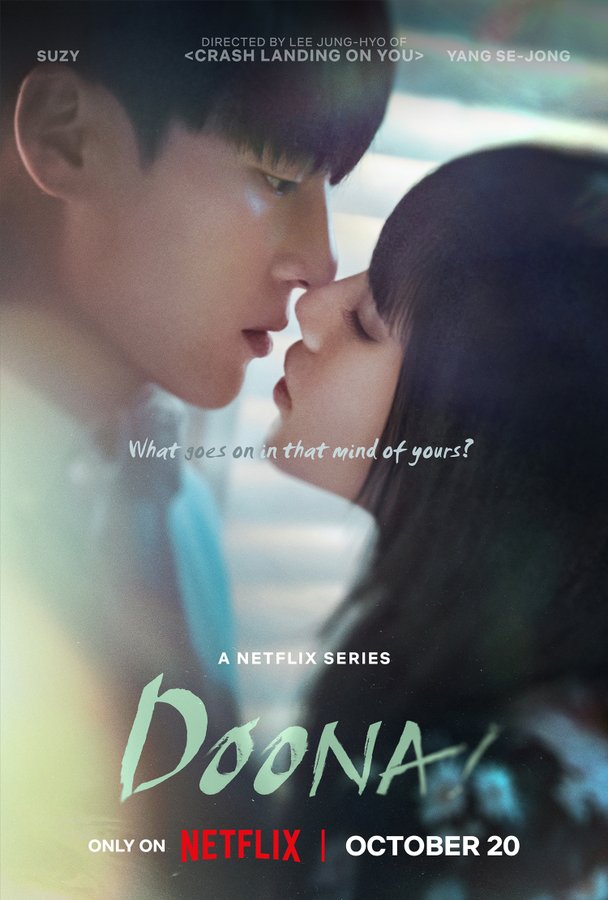 The accompanying trailer shows Doona and Won-jun naturally blending into each other's lives in various settings, including the shared house, the quiet neighborhood, and Won-jun's college. The trailer leaves viewers with a question, "What is Lee Doona like as a pop idol?", building anticipation for the series.
'Doona!' is scheduled for release on Netflix on October 20.
Stay tuned for more updates!
Connect with us on Instagram, Twitter, and YouTube for more content, interviews, & news.