On October 5, Netflix Unveiled the official Poster and Teaser for Upcoming K-Drama 'Daily Dose of Sunshine', starring Park Bo Young, Yeon Woo Jin, Jang Dong Yoon, Lee Jung Eun.
Based on the popular webtoon 'Morning Comes to Psychiatric Wards Too' by Lee Ra Ha, the drama takes inspiration from the real-life experiences of compassionate psychiatric nurse Jung Da Eun (played by Park Bo Young). Da Eun's journey involves a career shift from internal medicine to the psychiatry department, where she remains devoted to her patients, encountering individuals grappling with emotional wounds within the psychiatric facility.
In the teaser, viewers are introduced to Jung Da Eun, a young nurse starting her new job in the psychiatric ward. The teaser takes us on a visual tour of the vibrant psychiatric ward at Myung Shin University Hospital, providing glimpses into the lives of the diverse patients dealing with their mental health challenges. It also gives us a sneak peek at the characters played by Yeon Woo Jin and Jang Dong Yoon in the upcoming K-drama. Yeon Woo Jin takes on the role of Dong Go Yun, an eccentric proctologist who can't help but smile at Da Eun's pure actions. Jang Dong Yoon plays Song Yu Chan, a close friend of Da Eun, often engaging in playful banter.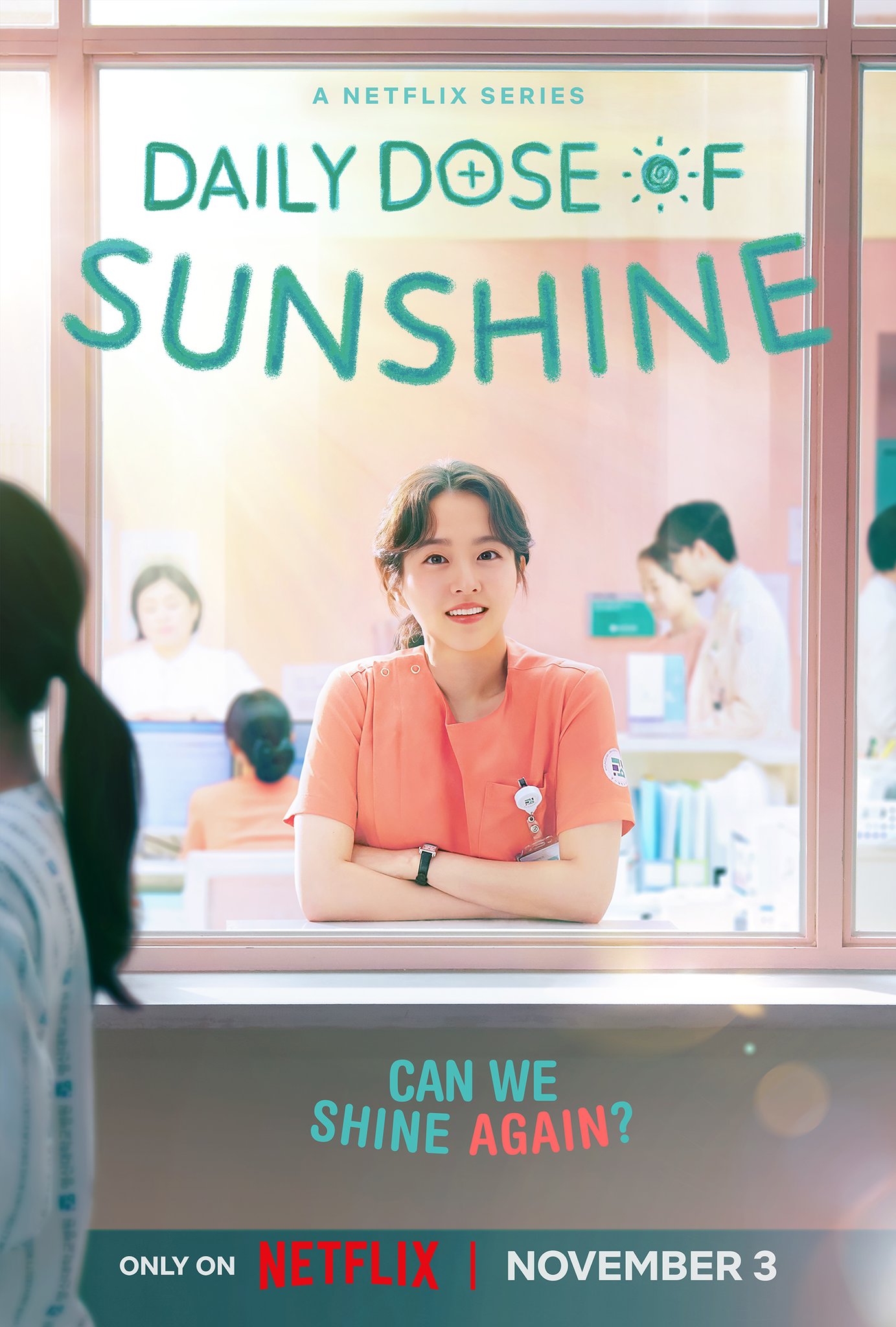 While 'Daily Dose of Sunshine' aims to shed light on emotional and mental health awareness, it also raises a question about the absence of curtains on the windows in the psychiatric ward. Nurse Da Eun will be seen providing an explanation as to why this section of the ward consistently experiences the morning sunlight first.
'Daily Dose of Sunshine' is scheduled to release on Netflix on November 3.
Stay tuned for more updates!
Connect with us on Instagram, Twitter, and YouTube for more content, interviews, & news.