Enlistment and hiatus did exist in EXO's 2020 dictionary but yet, EXO-Ls were saved from the drought thanks to other activities. Read on to know how EXO saved 2020 for EXO-L's around the world!
2020 had been a rough year for EXO-Ls. With members enlisting and the group being on hiatus, there had been no group activities throughout the year but members' solo, sub-unit activities, OSTs, & legendary collaborations saved us from the drought. Here's a list of some of the things that EXO did which saved 2020 for us, EXO-Ls!
How Are You Bread:
'How Are You Bread' is a five-episode web drama starring our EXO leader Suho & actress Lee Se-young. This drama was aired in January in South Korea & China simultaneously. This story revolves around a love story between a genius patisserie and a struggling variety show writer. Suho, as always, mesmerized fans with his exceptional acting skills.
Self Portrait:
On March 30, Suho made his debut with his solo debut with a mini-album 'Self-Portrait.' This album consists of six tracks of different pop & rock genres and the title track 'Let's Love' conveys a message about mustering the courage to express love even if you feel inadequate. The title 'Let's Love' is taken after EXO's slogan "Saranghaja (사랑, 하자  in Hangul)."
Suho Heart4U:
Heart4U, also known as Sim4U, is a personal reality series that features each member of EXO individually revealing stories from their everyday life. In April, Suho Sim4U got broadcasted on VLIVE. Suho is the third member following Xiumin & Chen to star in this show. This show contains 24 episodes in which, Suho shows us his journey during his solo "Self Portrait." EXO members Chanyeol & Sehun also got featured in few episodes along with the leader. This show made fans go through a rollercoaster of emotions.
Go Fighting! Season 6: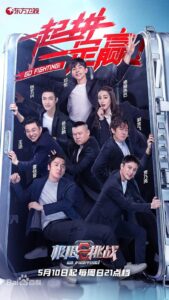 'Go Fighting!' is a Chinese game-variety-reality show where MCs and guests complete missions at a landmark to win the objective. EXO member, Lay Zhang was a cast in this show. He participated in the filming of the first two episodes. Later, he dropped out of the show due to his extremely tight schedule.
Raiden X Chanyeol 'Yours' (feat. Lee Hi, Changmo):
On May 12, Chanyeol & producer Raiden released their collaborative single "Yours," featuring Lee Hi & Changmo. In this song, Chanyeol shows off his outstanding vocals. 'Yours' is a beautiful love song about opening up & giving one's heart to someone even though there's a chance that they will end up getting hurt.
Return: The Promise of the Day: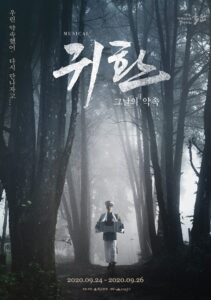 Even from the military, EXO fed us with content. "Return" is an original army musical. Xiumin & D.O, who were serving in the military, took part in this musical and flexed their vocals. Fans were so happy to watch them on the stage after a long time.
Delight:
On May 25, Baekhyun released his second mini-album 'Delight' This album consists of seven tracks, including the title track "Candy." The track is an R&B song with a trendy melody. Fans fell in love with Baekhyun's vocals once again.
LIT:
On May 31, Lay Zhang released his 4th full-length album, 'LIT.' He released this whole album in two parts. The title track 'Lit' is a mix of traditional Chinese music & modern pop. Lit means 'Lotus flower' in Chinese. This song talks about duality & growth. Fans went crazy over his King behaviour. According to EXO-Ls, 'LIT' is literally lit.
My Heart is Beating (Audio Movie):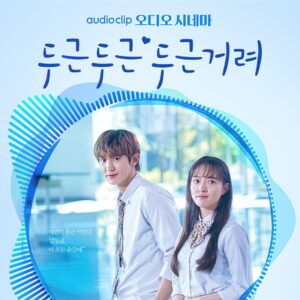 'My Heart is Beating' is the first-ever audio cinema in South Korea. It was aired on June 18 on the Naver Audio platform. Chanyeol lent his voice to the main lead character of this audio cinema. This story revolves around a model student who dreams of becoming a swimsuit designer, which leads to sticky situations & he ends up living a double life with a heart-fluttering love story. Chanyeol is well known for his husky locals. So, fans were so happy to witness the first-ever Korean audio cinema with Chanyeol.
1 Billion Views: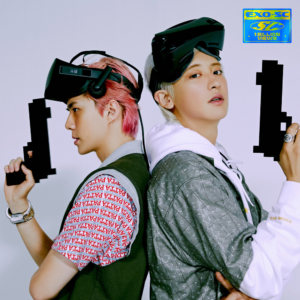 On July 13, EXO sub-unit EXO-SC released their first studio album, '1 Billion Views.' This album consists of nine tracks including, the title track '1 Billion Views.'
They released a total of 4 music videos for this album including, the members Sehun and Chanyeol's solo MVs 'On Me' & 'Nothin.' Fans were happy to see their solo MVs. This album carries various emotions. In addition, MOON featured in their title track '1 Billion Views.'
Street Dance of China Season 3:
'Street Dance of China' is a dance reality show where dancers from all places and all dance forms participate. Lay Zhang is one of the four mentors. Mentors choose their street dancers for their teams and they battles in different street forms. Lay is an ace when it comes to dancing and recently, he has been focusing more on the "Krump" style. Fans were delighted to watch him excel in his skills, along with being a dedicated mentor for his team.
Gluttony & Boom:
Honestly, if you stan Lay Zhang, you will never be deprived of new content. This man works so hard & releases his tracks from time to time. "Gluttony" & "Boom" are his singles. He also released remix versions of "Boom," "Descendants of the Dragon" & "Namanana."
Chanyeol Heart4U: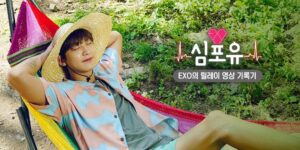 Chanyeol is the fourth member to star in Heart4U. This show was aired in October. Chanyeol is known for his passion & adventures and we can see more of this side in this show. He also shares his personal stories with fans in this show. Fans were happy to watch him as the carefree happy virus that he is.
Hello:
On October 15, Chen dropped his digital single 'Hello' as a surprise and a gift to EXO-Ls as he enlisted in the military right after its release. This song is a soulful Brit Pop & conveys his feeling to his fans. As EXO-Ls have a special emotional connection with Chen, this song is more special & closer to our hearts.
KAI:
Our dancing machine Kai debuted as a solo artist with his mini-album 'KAI' on November 30. This album consists of six tracks, including the title track 'Mmmh.' This is an R&B song that expresses a feeling of attraction to one's first encounter. Kai is well-known for his flexible body & on-point dancing skills. He left both fans & locals in awe with this album.
Xiumin's Military Discharge:
One of the best things that happened in 2020 for EXO-Ls was Xiumin's military discharge. On December 6, Xiumin was officially discharged from the military after working as an active soldier for 18 months. He held a special VLIVE for fans after his discharge.
Amusement Park:
On December 20, Baekhyun released his new single, 'Amusement Park.' This track falls under the genre R&B. This song describes a beautiful heart-fluttering amusement park date.
Legendary Collaborations:
We got to see many iconic collaborations in 2020! EXO members featured in songs like Lay featured in "Love You More" by Steve Aoki, Baekhyun in BOL4's "Leo." Baekhyun also collaborated with PUBG professional players Gen.G to play PUBG on Livestream. Chanyeol got featured in many artists' songs like the legendary Lee Sun Hee's "Anbu," Rothy's "Ocean View," and Devine Channel's "Faded." Kai collaborated with Hyundai to perform in their first virtual showcase. Chen collaborated with Dynamic Duo & released a single, "You."
OSTs:
The members also actively released OSTs throughout the year. Chanyeol released OSTs like "Minimal warm" for a webtoon 'She's My Type' & "Go Away Go Away" for the drama 'Dr. Romantic 2' along with the singer Punch. Chen released "Your Moonlight" OST for the drama 'Do You Like Brahms?' Baekhyun released many OSTs like "My Love" for the drama 'Dr. Romantic,' "On the Road" for the drama 'Hyena,' "Every Second" for 'Record Of Youth' & "Happy" for the drama 'Do You Like Brahms?'
Suho released an OST "SEDANSOGU" for his own web-drama 'How Are You Bread.'
Variety Shows:
The members appeared in many variety shows, be it as a sub-unit or solo. Kai starred in shows like "I Live Alone," "After zzz" & "Hey Jini." EXO-SC appeared in "Super Idol League" Season 7. Xiumin & Baekhyun appeared as guests on "Things That Make Me Groove." Chanyeol, Kai & Baekhyun appeared on tvN's popular show "Amazing Saturday."
Studio NNG:
Chanyeol released videos on his studio's Youtube channel "NNG ㄴㄴㄱ" on every Thursday. These videos consist of random VLOGS & songs produced in that studio.
Tiktok Challenges:
We even got few funny & crazy Tiktok challenges like the Candy dance challenge, Boom challenge, 1 Billion Views challenge and Mmmh challenge. Fans all over the world actively took part in these challenges.
Apart from these, we got many brand deals, photoshoots, free mini-concerts during Instagram lives & a few crazy and funny drunk lives. 2020 was a hard year for all of us. Things were stagnant and messy all over the world.
All I can say is 'Thank You EXO for making our lives better by being our light in these dark times.'
Connect with us on Instagram Twitter and YouTube for more content, interviews & news.