GOT7 conducted the first day of a two-day fan concert on May 21 KST ahead of the release of their new album "GOT7."
The "GOT7 Homecoming 2022 FanCon" fan event was a huge success at the SK Olympic Handball Stadium at Olympic Park.
The group's incredible chemistry ensured that their fans had a great time from start to finish.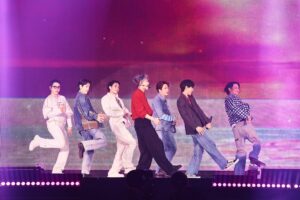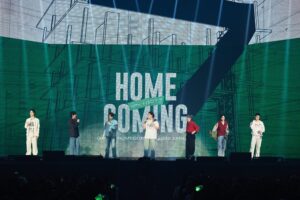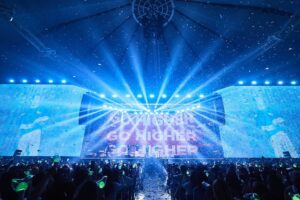 The group not only performed their upcoming album's title song "NANANA" from their new album for the first time, but also included other non title tracks, leaving fans with unforgettable recollections.
GOT7 doubled the fun with genuine engagement with their fans, as if they were talking to long-time friends. The group released behind-the-scenes footage from the making of the new album and chatted with fans in real time.
Meanwhile, on May 23, GOT7's new mini album "GOT7" will be published in which, member Jay B has composed the title tune "NANANA" in particular.
Read more about their upcoming comeback here,
GOT7 Reveals Highly Anticipated Comeback + First Teaser
Are you excited for it to be released? Let us know.
Connect with us on Instagram Twitter YouTube for more content, interviews & news