There is something about period Korean Dramas that is more special. Be it the clothes, the plot, the history, the romance, the wrath or the honor. It is hard to pin it down to one specific thing and this is what makes the dramas even more loveable. The seriousness of the different plots, especially when it is royal and the fights get serious, don't we all just love it? Get your popcorns and be ready for a binge watching as Namaste Hallyu brings to you five such amazing Historical Korean Drama.
Hwarang: The Poet Warrior Youth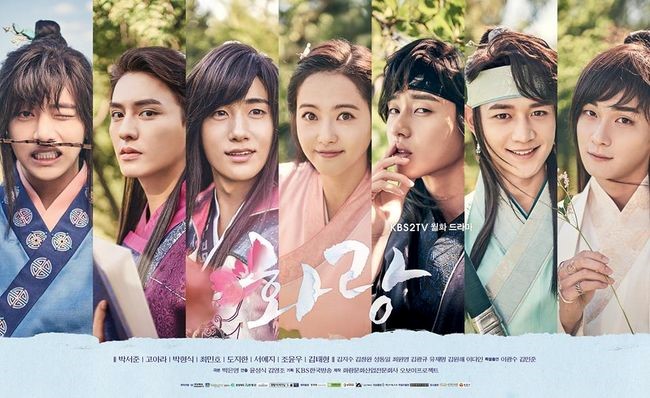 Cast:  Park Seo Joon, Park Hyung Sik, Kim Tae Hyung , Go Ara, Choi Min Ho, Do Ji Han, Cho Yoon Woo, and Seo Yi Ji
It's beautiful how mythological dramas are adapted from historical events and change the plot to something more than just what it actually is. Hwarang was inspired by events that happened in the Silla Dynasty. Besides the phenomenal casting and the brotherhood, the plot has so much happening in it and it will keep you hooked to the series full-fledged. The story revolves around young men belonging to the Silla Dynasty, discovering secrets that they never knew existed, falling in love, valuing friendship, and fighting for what is right, for themselves, for love, and for honor. This drama is a real treat to the eyes as it has casted so many Hallyu stars and it is a treat to the heart, for the roller coaster of emotions it puts the audience through.
Hwarang is one of the best Korean dramas and it is highly recommended that gained recognition worldwide.  In fact the OST adds more beauty to this drama. Click on this link to read an article on it's great OST where we have also given you the links to the songs and in case you feel like learning and you want to read more about the history of Hwarang, you can do so by clicking here but we do recommend you to watch the drama first.
Love in the Moon Light
Cast: Park Bo Geum, Chae Soo Bin, Kwak Ding Yeon, Jung Jin Yeong, and Jung He Seong
This is another Korean drama that revolves around real characters but the plot is a work of fiction that is based on a novel by Yoon Yi Seo called 'Moon Light Drawn by Clouds'. It is a love story set in the Joseon Dynasty about a Crown Prince who begins to have romantic feelings for his political eunuch. The secret element here is, this political eunuch is a girl who is keeping her identity a secret. The drama is not just limited romance, it also deals with politics, thriller, and suspense in the right proportions that will draw you to the drama more and more. Many fans have said that Park Bo Geum's acting was absolutely great and have shown love for this drama. Click on this link, if you are curious to read about the historical side of the drama.
Moon Lovers: Scarlet Heart Ryeo
Cast: Lee Joon Gi, IU, Kang Ha Neul, Baekhyun, Nam Joo Hyuk, Hong Jong Hyun, and Ji Soo
Be ready to shed some tear because this drama is probably going to be one your favorites! Apart from being a drama with great stars and beautiful OST, this drama is also an inspiration from a book called 'Bu Bu Jing Xin' written by Tong Hua, a Chinese novelist.
This is a time slip drama where a women from the present (21st century) is taken back in time during a solar eclipse and ends up in the year 941. Now if this is not destiny, then what is? The drama is filled with genres especially the battle of the throne, great turning points, but the ending will leave you broken. This does not mean it is not a happy ending, but brace yourselves.  This story is a combination of beautiful work of fiction and historical events. If you want to read some facts about the historical character Gwangjong, click here. 
Scholar Who Walks the Night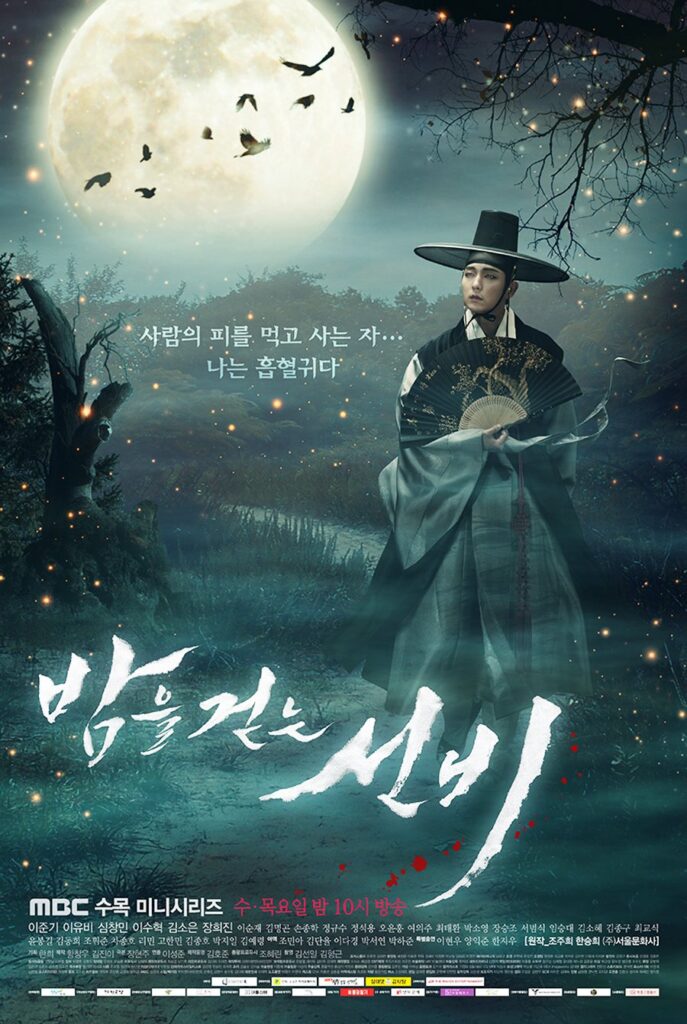 Cast: Lee Joon Gi, Lee Soo Hyuk, Lee Yu Bin, Kim So Eun, and Jang Hae Ji
This drama is an adaptation from the manhwa series by Jo Joo Hee and Han Seung Hee. The plot is about a scholar, in the Joseon Dynasty,  who is revealed to be conspiring in the kingdom because of a vampire who controls the palace. The scholar is on good terms with the Crown Prince, who is plotting to take down the vampire. The scholar hires a bookseller who is good at cross dressing to aid him and secure the throne. Of course we have romance is this drama and who does not like some fantasy romance? While going deeper into the plot you will see that the scholar has a secret, a past but who is this scholar really? Watch the drama to know more and find out what happens.
The Tale of Nokdu
Cast: Jang Dong Yoon, Kim So Hyun, and Hwang In Yeop
Based on the webtoon by Hye Jin-yang, this is a sweet drama that will have your heart fluttering. There are so many dramas where women dress up as men, but only a few with men dressed up as women. Well The Tale of Nokdu is one such Korean drama. Honestly dramas where leads cross dress is just fun. This is also another drama set in the Joseon Dynasty and the plot revolves around a man who enters a unique, women-only village and disguises as one of them. He has a truth to find and the girl he likes is waiting for her chance to avenge her family. We wouldn't ask you to have high very high expectations for this drama, because this drama is a fun watch and we recommend you to adjust the expectations to be able to enjoy it. A very chirpy show with some serious scenes to the plot, but overall a breezy watch. And by the end of this drama, a certain line is definitely going to be stuck in your head!
Let us know if you like our list, or if you watched anything from them!