Mini K-Dramas to Watch During Your Busy Schedule
Posted by : Contributory Writer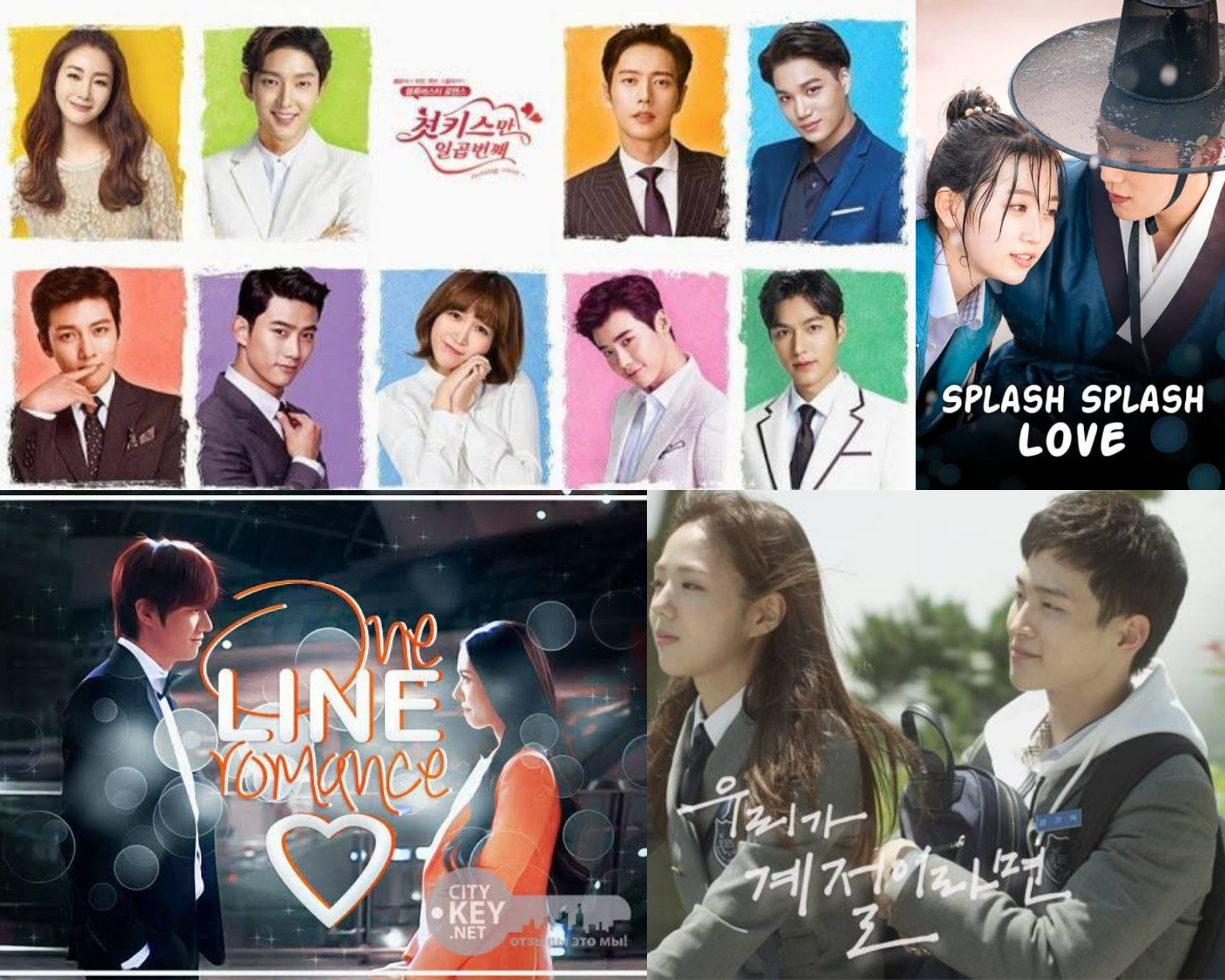 Binging on K-Dramas is something that we are all guilty of. It may not be a healthy lifestyle but whoever can stop after watching one episode deserves a medal. But we don't always have enough time and this list is for those who want to binge watch in between their busy schedule.

K-Dramas makes us want to keep saying, "Just one more episode" but it is difficult to binge watch your usual 16-20 or more episode long dramas during exam time or when you are busy with work. So we thought of listing four Mini K-Dramas that you can watch when you want to take a short break from your busy schedule. 

1. SEVEN FIRST KISSES
Cast: Lee Min Ho, Ji Chang Wook, Kai (EXO), Lee Jong Suk, Lee Joon Gi, Park Hae Jin, Ok Taecyeon (2PM), and Lee Cho Hee
No. of Episode: 8 ( 8-12 minutes each)
Seven First Kisses is a romantic comedy that stars major Hallyu celebrities and is a promotional web series produced by Lotte Duty Free Shop. This drama is pure fan food, and you will surely enjoy watching it. While the male actors appear in the drama as themselves; Lee Cho Hee is playing the character of the female lead Min Soo Jin. Actress Choi Ji Woo also makes a special appearance in two episodes.

The story revolves around Soo Jin who works at Lotte Duty Free and has never been in a relationship nor has had her first kiss. On her birthday, she encounters a Goddess (played by Choi Ji Woo) who grants her a wish of getting a boyfriend by introducing seven handsome men, and the plot unfolds from there. Among the seven heartthrobs, whom will she choose? Watch the drama to find out.  A special mention to Lee Cho Hee's performance in the drama, for she was absolutely cute and funny throughout. Her expressions will keep you chuckling the whole time.  You can watch the drama here. It has English subs as well as Chinese and Japanese. Do let us know your favorite pair in the comment section. 
2. LINE ROMANCE 
Cast: Lee Min Ho, Bea Hayden
No. of Episode: 3 (12-16 minutes each)

This is a Korean-Chinese short rom-com drama starring Lee Min Ho and Bea Hayden as Ling Ling. In this drama, Min Ho is a popular music producer in Korea and Ling Ling is a Chinese tourist who falls in love with Min Ho on her trip to Korea. She meets him during her last few hours in Korea and they become LINE friends before she leaves, still unaware of Min Ho's true identity. This is a cute story about how the couple stay connected and unite with hurdles such as language and distance.
You can watch this drama here.

3. IF WE WERE A SEASON
Cast: Chae Soo-bin, Jang Dong-yoon and Jinyoung
No. of Episode: 1 (1 hour 6 minutes)
A single episode high school melodrama that will have make you a little emotional in the end, but it is definitely a nice watch. Uhm Gi Seok (Jang Dong Yoon) is on his way to school with his friends when a female student on the same path loses control of her bicycle and panics as the breaks don't work. Gi Seok notices this and runs to save her, that's when the cycle skids, but he manages to catch her and save the bad fall. It is revealed then that they are childhood best friends when he says "it's been a long, Yoon Hae Rim" (Chae Soo Bin) and that is one great intro. The story revolves around how he soon realizes that he has been in love with her all along but Hae Rim loves him as a best friend and perhaps that is why she is not able to reciprocate his feelings. People say your heart changes with time and in ways you will never expect.  Would this be the same for them as well? What kind of ending will they get? Watch it here to know. 
4. SPLASH SPLASH LOVE
Cast: Kim Seul-gi and Yoon Doo-Joon (HighLight /Beast) 
No. of Episodes: 10 (Naver Cast)  2 ( MBC) 120 minutes in total 
Are you up for a romantic time-slip drama? High school student Jang Dan Bi (Kim Seul Gi) who is on her way to school on a rainy day, experiences a time slip while jumping into a very shallow puddle. Guess where she ends up? The Joseon Dynasty! She then meets King Lee Do (Yoon Do Joon) whom she eventually falls in love with. He's from the past and she's from the future and of course destiny wanted this from them, but the question is why? How are things going to work between them? Will she be transported back to where she came from? or will they be together? Watch the drama here to know how it ends. 
We hope you love this Mini K-Drama list. Share with us your favorites and let us know what you think? Have enough time and want to watch Historical K-Dramas? Check out our Five Historical Korean Dramas to Binge Watch
– Written by Varsha Alan
Tags: 2PM, Bea Hayden, BEAST, Chae Soo Bin, exo, EXO KAI, HIGHLIGHT, Jang Dong Yoon, Ji Chang Wook, Jinyoung, kai, kdrama, kdramaindia, Kim Seul-gi, korean drama, Lee Cho Hee, lee jong suk, Lee Joon Gi, Lee Minho, Mini KDRAMAS, Park Hae Jin, Taecyeon, Yoon Doo-Joon
One Response to "Mini K-Dramas to Watch During Your Busy Schedule"