If you're a fan of Korean cinema, then you know it's always a wild ride. From intense action thrillers to heartbreaking period dramas, Korean filmmakers never shy away from exploring dark and complex themes.
But what makes Korean movies so special is that they're not just entertaining–they also leave a lasting impression. After watching one of these films, you'll think about it long after the credits roll.
1. Oldboy
Oldboy is a 2003 South Korean neo-noir action thriller film directed and co-written by Park Chan-wook. It stars Choi Min Sik, Yoo Ji Tae, Kang Hye Jung, Ji Dae Han, and others. The 120 minutes film is the story of Oh Dae-su (Choi Min Sik), a drunken businessman who, in 1988, wakes up in a locked hotel room, where he is kept without knowing his captor's motives. Oldboy is widely regarded as one of the best live-action manga adaptations ever produced. It received a U.S. theatrical release for its 20th anniversary. 
Moreover, the film adaptation has been adapted in India and U.S.A as 'Zinda'(2006) and 'Oldboy'(2013) respectively. It is available on Amazon Prime. 
2. The Wailing
The Wailing is a 2016 South Korean horror film written and directed by Na Hong-jin. It stars Kwak Do Won, Hwang Jung Min, and Chun Woo Hee and centers around a small village that is terrorized by a mysterious illness. Jong-Goo, a police officer, falls under the same savage spell and calls for a shaman.
The Wailing is unique because it is based on actual life events. Na Hong-jin drew inspiration from true stories of people, giving the film an unsettling feeling not only during 156 minutes of running time but also staying with you for a time. 
If you're looking for a thought-provoking horror film that will keep you on the edge of your seat, then The Wailing is definitely worth watching!
3. The Host
You've probably seen a lot of monster movies in your time, but we can guarantee you that none of them will be as good as The Host. This 2006 South Korean film is by far one of the best monster movies in years, and it will stay with you for a long. 
If you're looking for a heart-pounding, action-packed monster movie that will keep you on the edge of your seat, then The Host is definitely for you. The story revolves around a family struggling to survive in a world taken over by monsters. The film stars Song Kang Ho, Byun Hee Bong, Park Hae Il, Bae Doona, and Go Ah Sung, and it's directed by Bong Joon-ho (the genius behind Snowpiercer and Okja) with a running time of 119 minutes. It is available on Netflix. 
4. Snowpiercer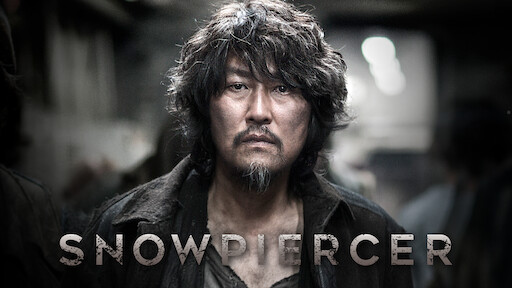 The next movie on our list is Snowpiercer. This 2013 post-apocalyptic science fiction action film is based on the French graphic novel Le Transperceneige by Jacques Lob, Benjamin Legrand, and Jean-Marc Rochette. The star cast includes – Chris Evans, Song Kang Ho, Tilda Swinton, Jamie Bell, Octavia Spencer, Go Ah Sung, John Hurt, and Ed Harris.
The film is set in the future, where, after a failed experiment to stop global warming, an Ice Age kills off all life except for the occupants of a gigantic, perpetually moving train. The train is divided into a series of classes, with the wealthy living in luxury at the front of the train and the poor living in squalor at the back.
Snowpiercer was Bong Joon-Ho's first English-language film, and it's a masterpiece. The story is gripping, the characters are fascinating, and the visual effects are stunning. If you're looking for an intense, thought-provoking movie to watch, look no further than Snowpiercer. Your 126 minutes will be a worthy investment. It is available on Netflix. 
5. Parasite
If you're in the mood for a mind-blowing thriller, then Parasite is the perfect movie for you! This 2019 South Korean black comedy is directed by Bong Joon-ho. It stars Song Kang Ho, Lee Sun Kyun, Cho Yeo Jeong, Choi Woo Shik, Park So Dam, and Jang Hye Jin . The film has already won four Academy Awards, making history the first Korean film to ever win an Oscar.
The film follows the story of an unemployed family interested in the wealthy and glamorous Parks family. But as they get closer to their new targets, they realize that the Parks family isn't quite as perfect as they seem. During 132 minutes with twists and turns at every corner, Parasite is a movie that will keep you on the edge of your seat until the very end. It is available on Sony LIV in India. 
After watching one of these movies, you'll be itching for more Korean entertainment. If you're looking for a movie that will keep you on the edge of your seat and leave a lasting impression, look no further than these five films.
So what are you waiting for? Start streaming these must-watch Korean movies right now!
Connect with us on Instagram  Twitter  YouTube for more content, interviews, & news