JUNNY has been on an exhilarating journey over the past few years, leaving a lasting mark on the music scene.
The Korean-Canadian artist was born in South Korea and moved to Vancouver at the age of four, experiencing a fusion of cultures throughout his upbringing. He considers his 2017 EP 'Monochrome' as his debut in the music world, an album he put out independently before signing to Mauve Company. A pivotal part at the beginning of JUNNY's career was when Luhan, a former EXO member, bought his song, motivating him to follow his musical dreams. Now based in Seoul, he has established himself as a notable figure in the Korean music industry and the creative mind behind some of K-Pop's hit tracks by big industry names like IU, NCT's sub-units, and members Kai and Baekhyun of EXO. 
From the release of his first studio album 'blanc' to captivating audiences with thrilling digital singles and collaborations, JUNNY's musical prowess knows no bounds. Released on 12 August 2022, the album contains nine tracks, with 'Not About You' as the title track. The album features CHUNG HA in 'Color Me,' UNE in 'Mugshot,' and pH-1 in 'Get Ya!'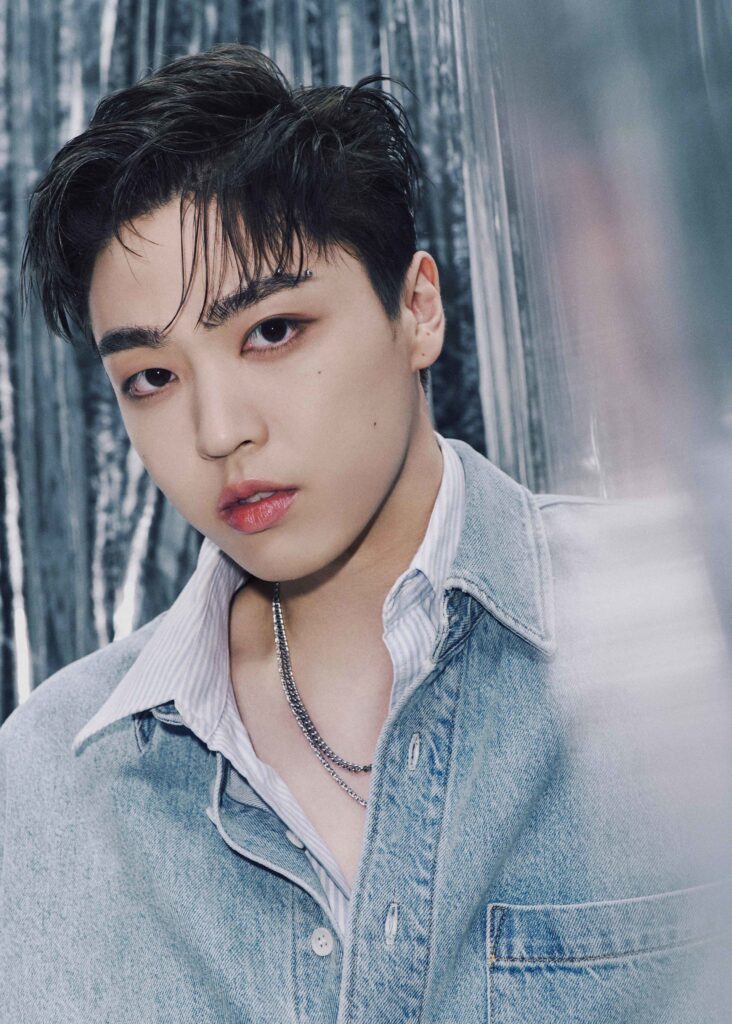 The concept of this album is an empty canvas being painted with different colours, each representing moments and experiences that have shaped him. This idea parallels the concept of synesthesia, where individuals associate colours with experiences.
Exploring this further, we asked JUNNY if he considers himself a synesthetic person and he explains, "Honestly it was more of the meaning behind the title 'blanc', these ideas just came out from having conversations with my friends who have artistic perceptions." He further shares that his friends helped the creative process behind the album, "Thanks to these people I was able to figure out the message I wanted to convey and through the music and lyrics, it was all possible. Looking back now it feels like a memory box of how I felt during that time and it'll always be sweet for me to look/ listen back to." 
After releasing 'blanc' in August 2022, JUNNY embarked on a world tour in the U.S. and U.K., meeting fans across countries and making unforgettable memories with his dedicated 'Junniverse' (fandom name). Known for returning his loyalty and gratitude, the artist expresses his favourite on-stage moments, "Just the way they [fans] sing along, the signs they make, and the absolute love they show when I'm up there on stage. All the interactions, it's absolutely breathtaking and so memorable. I still think of it to this day."
JUNNY has an incredible stage presence. He knows how to keep his audience engaged and entertained during his performances. If you've watched him perform live, you know exactly what it feels like to be at his show and for him, "it's more of a natural thing." He continues, "I've dreamed to be on stage during covid times and was eager to perform. Also, the energy and love from the fans just give me that extra confidence boost to show what I've got so I have to thank my fans for everything."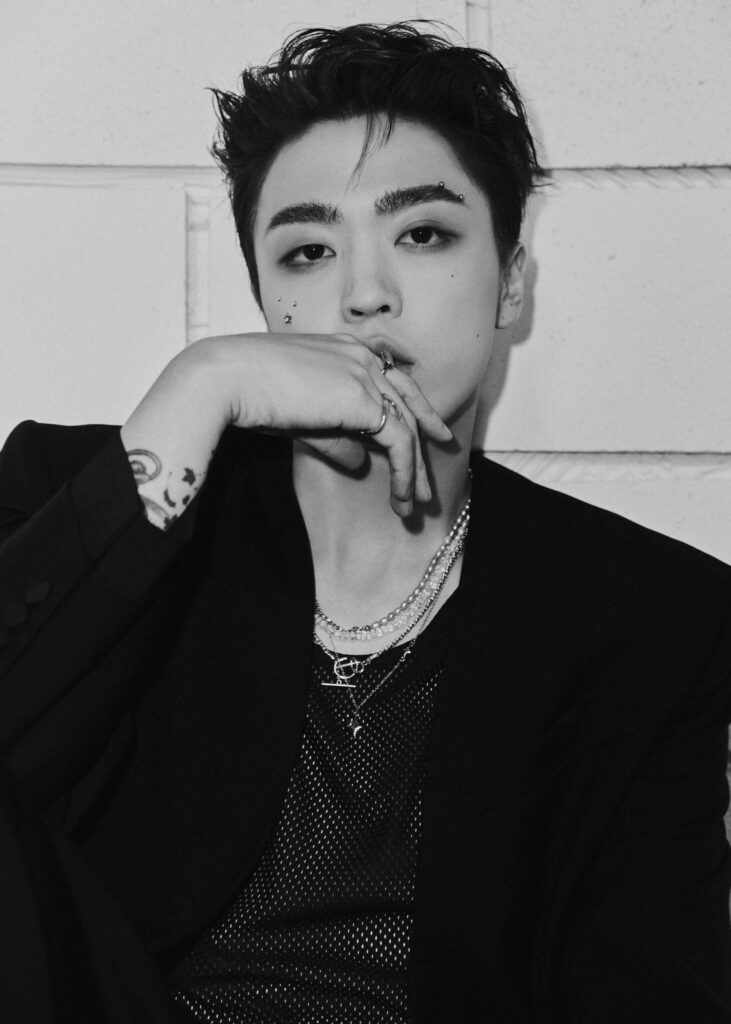 If you are an ardent listener of his music or attended one of his blanc tour concerts, then you know the hype behind the release of his recent track, INVITATION! In 2020, the track gained immense popularity after it went viral on TikTok through the "8bar Relay" contest, further winning it. After only releasing a snippet of INVITATION as part of the contest, fans eagerly expressed their anticipation for its full version.
Although he went on to pursue other projects and wrote a lot of songs that were "Too many to number," reflecting on INVITATION's overwhelming demand he shares, "I felt like this song needed a proper release with a full version, and after the tours, I was able to realize that this song was wanted more than I thought." He further added, "This track is definitely in familiar territory for me, I started music-making R&B/ Hip-hop songs but to go back and incorporate things I've learned throughout my career. It was very fun and made me realize why this genre has a special place in my heart." Popularly loved for his music in R&B and soul, JUNNY has been establishing a strong foothold in the industry.
Announcing the release of INVITATION would have been a big surprise in itself for his fandom, but the announcement about GAEKO's feature was the icing on the cake! We got into the details of the collaboration, which revealed his admiration and respect for GAEKO, "He [GAEKO] is a living legend, one of the best to do it in Korea and just his vocals give this song that perfect boost I wanted. It's absolutely crazy. He definitely kills it on his verse and I can't thank him enough. BIG shoutout to GAEKO hyung!"
The song embraces a mature and sensual concept and the addition of GAEKO's feature elevates the overall aura of the song, "The lyrics in the challenge [8barrelay] actually has a nod to a Dynamic Duo song, and at the time I just did it so hopefully I could get recognized by DD." He humbly added, "To have him on the song as a feature it just feels unreal and it's like the song came to a full circle. I'm so honored." 
Aiming to delve deeper into his personal experiences, we asked JUNNY to envision his musical journey as a vibrant painting and associate colours that best represent the transitions in his life, for which he shares, "There are so many colours I'd have to choose, but if I had to choose one, I'd say blue? Just because to me, it has a mature tone to it, compared to anything that's bright and popping." 
Some of JUNNY's best tracks are born from his collaborations and he lists few of his favorites, "I gotta say this song [INVITATION] is def up there, Harry on AURA is one of my favs too. I'm honestly thankful for all the features and collaborations I've had so far and hopefully more to come." He has previously released songs with GOT7's JayB, Blase, Kid Milli, YOUHA, SAAY, Punchnello, and Yelloasis.
Originally written in English, the track 'Not About You' was released in Korean first, accompanied by a music video that narrates the story of a sweet couple who end up going their separate ways. The song's plot is very similar to JUNNY's real-life experience that he shared on an episode of DIVE Studio's 'Get Real.' In the MV, he plays the male lead, displaying his romantic side on camera and we wondered if he was interested in acting, "I don't think acting is something I'm thinking about right now but maybe in the future? Idk" he confesses as he breaks into a laugh and further continues, "As far as the MV goes, it was all thanks to the staff and the talents who made it easy for me." Well, we're going to hold on to that "maybe!"
His dedication to fans is unwavering and he consciously keeps an eye out for newcomers to feel welcomed in his Junniverse, "I want to do this for a long time, staying healthy and never disappointing my day 1's. I want to evolve in a way where my original fans will be satisfied and my new ones will be impressed. I don't want to let my fans down and to do that, the development as an artist I go through needs to be understanding, it needs to make sense. I want that for myself as an artist and I'm working very hard towards that goal." His genuine care for his supporters is evident in his actions, making him a cherished artist among his growing community of fans and well-wishers.
His personal growth as an artist and intrapersonal relationship with fans/ well-wishers are intertwined, as it helps maintain a healthy work-life balance. He explains, "I think just having good people around to support me and enjoy what I do is the most important. Each moment I share and the memories I make gives me a reason to work harder and to stay positive in any circumstance."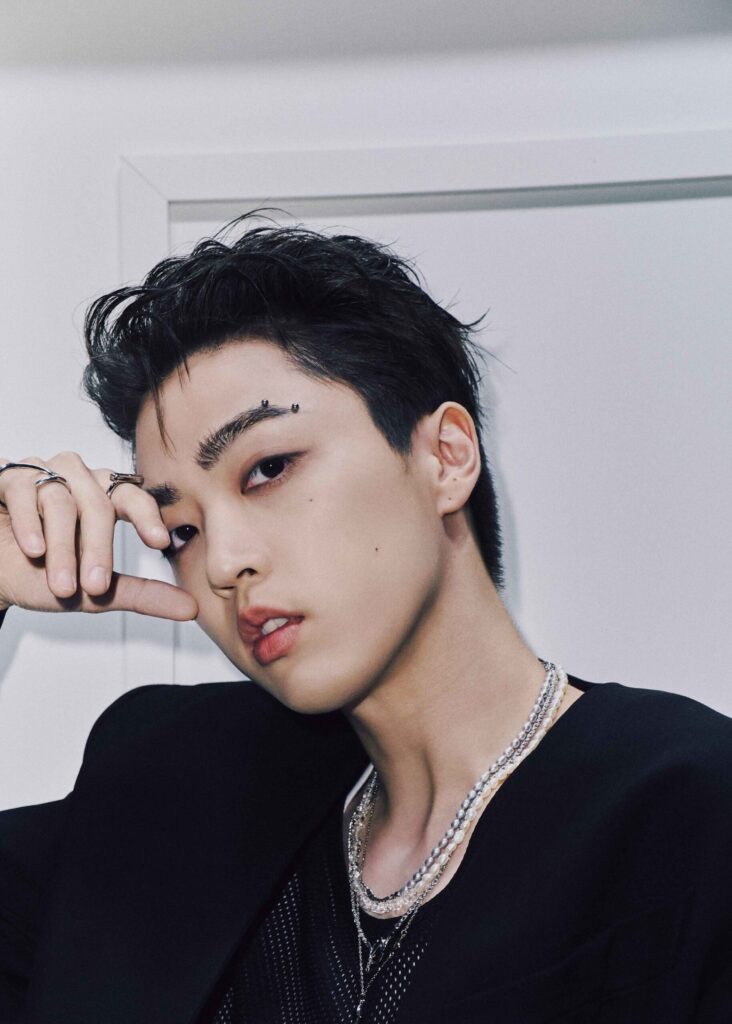 As we come to the end of our interview, JUNNY leaves a warm message for his fans along with some exciting news that Indian JUNNIVERSE can look forward to!
"Good news coming soon, Can't say much yet but there are things in the works that you all could be excited for! Stay tuned and thank you so much as always for being you. Hope my fans are enjoying life and living the best life. Hope you enjoy INVITATION and I will see you all soon!"
Connect with us on Instagram Twitter YouTube for more content, interviews, & news.