ZICO teases fans with a new poster for his pre-release single.

On July 15, ZICO released the first teaser for 'Seoul Drift,' ahead of his upcoming album, 'Grown Ass Kid.'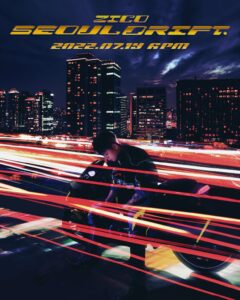 On July 13 ZICO's independent agency, KOZ Entertainment, made it official that the artist will be returning to the music scene this July after two years.
Seoul Drift will release on July 19 and the complete album, Grown Ass Kid, will drop on various streaming platforms on July 27.
Stay tuned with us for more updates!
Connect with us on Instagram Twitter YouTube for more content, interviews & news.