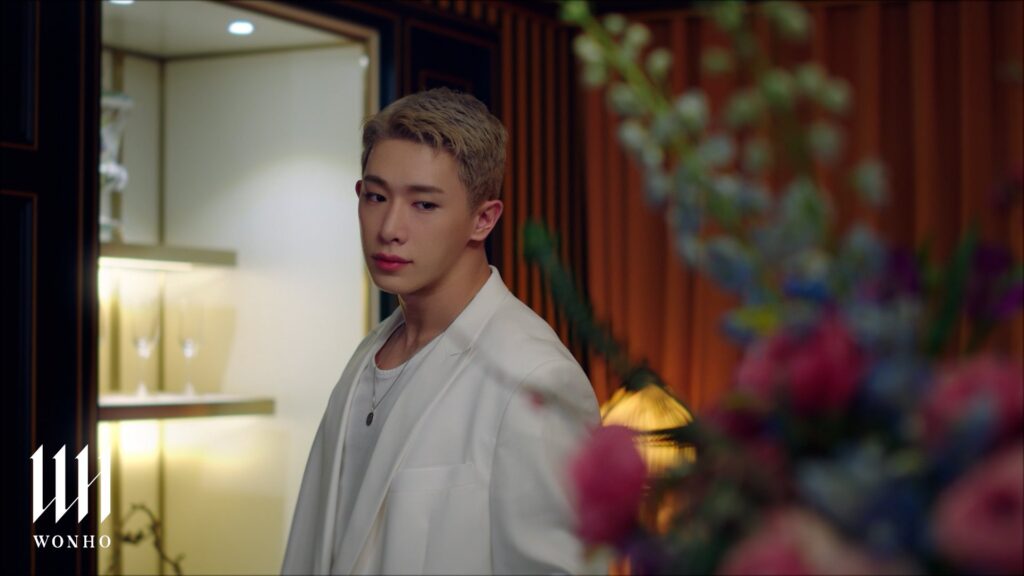 ---
On May 13 at midnight KST South Korean artist Wonho released his 'Ain't About You' music video, which features American singer-songwriter Kiiara. Also, this would be the first time the singer has teamed up with an American artist since venturing into his career as a solo artist. The track was featured on his mini-album, 'Love Synonym #2: Right For Us' which was released on February 26. The project also featured Korean- and English-language versions of the lead single 'Lose', with Korean lyrics co-written by Wonho.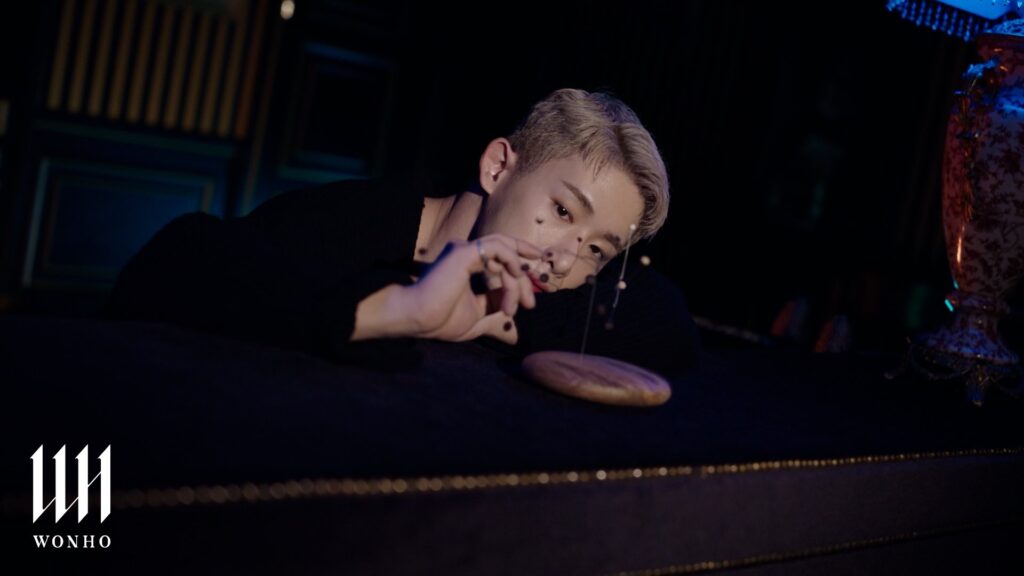 The song 'Ain't About You' is an upbeat ballad about a timeless theme that many fans can relate to. In the MV, Wonho can be seen in a luxurious hotel, featuring scenes of him dancing atop a bar table and chilling in a bathtub. On the other hand, Kiiara sings along to the track while driving through a desert in a glamourous dress. The MV is evocative and captures the bittersweet essence of a breakup, which pairs with the lyrics,
'You're so hard to resist, a love that hurt like this / I wish it wasn't hell to love you more than you love yourself / Know you're probably pissed / To know the world don't circle 'round you now, oh well / This ain't about you,' Wonho sings.
He will also be on the radio show, Most Requested Live Worldwide with Romeo, in two weeks to talk about the track and is asking fans to send in questions for him to answer.
I'll be talking with @OnAirRomeo soon about my track "Ain't About You feat @Kiiara" – start sending me questions here! https://t.co/gP4eNTSzwt and watch my answers 2 weeks from tonight when I do my @iHeartRadio @MostRequestLive @AskAnythingChat#원호 #WONHO#Aint_About_You

— WONHO Official (@official__wonho) May 9, 2021
Check out Wonho's new music video for "Ain't About You" featuring Kiiara below!
Stay tunes and read more updates about Wonho on Namaste Hallyu.