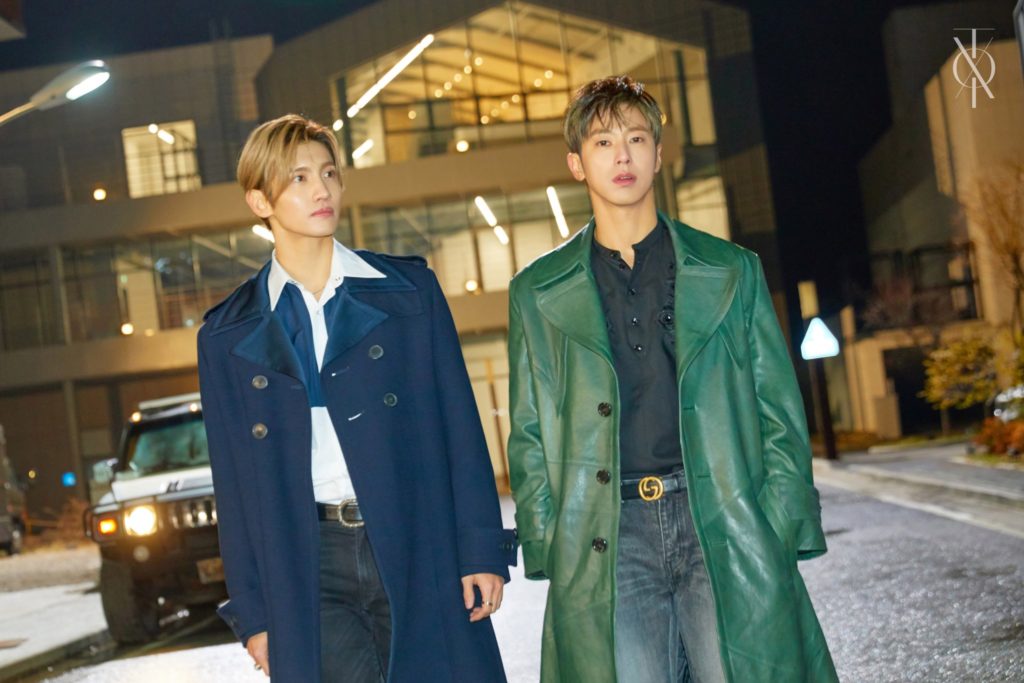 The legendary K-Pop group TVXQ celebrated 15 years since their debut on 26th December 2018!
The special day came with several notable events and we intend to run through all of them!
Special Album Release
Their special album 'New Chapter #2: The Truth of Love' was dropped at 6PM KST.
The album consists of seven tracks, five of which are sung by both members – 'Truth', 'Sooner Than Later' (feat. The Quiett), 'Jelly Love', 'Morning Sun' and 'Circle'. 'City Lights' which features NCT's Taeyong is U-Know Yunho's sexy solo track and 'Beautiful Stranger' is MAX Changmin's heartfelt solo ballad.
Release of 'TRUTH' MV
The duo dropped the music video for their special 15th anniversary album  after teasing us with a string of clues leading up to two music video teasers. The '1st Clue' featured MAX, the '2nd Clue' featured U-Know while the '3rd Clue' featured both members. The clues were then followed by music video teasers, the first in color and the second in black and white.
The jazz track boasts an incredibly aesthetic music video and showcases TVXQ's ability to master any genre of music. The sensual vibe and the smooth dance moves make the song incredibly easy on the ear. Fun fact: It is produced by Thomas Troelsen who worked on their 2009 hit 'Mirotic'!
Check it out below!
Release of 'TRUTH' MV Behind The Scenes
With any fandom, getting a peek behind the scenes of the making of a great music video intrigues us. TVXQ gave us a glimpse at the music video shoot and the jacket photo shoot in these short clips posted to their official SNS!
Fan Meet: 'TVXQ! Special Day The Truth of Love'
TVXQ successfully wrapped up their special fanmeet which was held at the Hwajung Gymnasium, Korea University at 8 PM KST. The duo had a meaningful time with fans and performed their new songs as well as older hits.
Fan Event: Announcement of Winners of the #LetterToTVXQ Fan Event
The #LetterToTVXQ event ran from 20th December to 24th December 2018 and winners were announced on 27th December 2018. A total of ten Cassiopeia and BigEast were declared winners and will be receiving hand written letters back from TVXQ themselves come January 2019!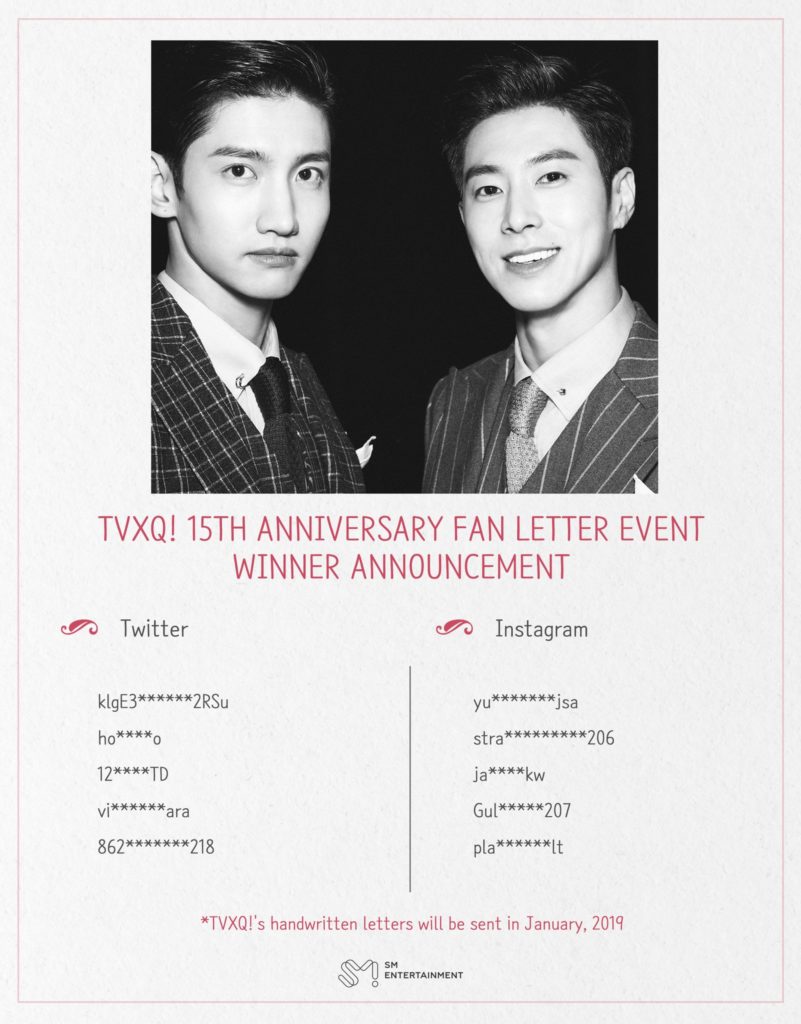 Congratulations TVXQ on your 15th Anniversary!