Sulli has announced the release date for her very first solo single!
The single is said to be titled 'Goblin' and will consist of three tracks. The idol and actress' solo debut will drop on 29th June at 6 PM KST.
A poster has also been revealed of a special performance by Sulli titled 'Sulli's Special Stage: Peaches Go!blin' which features Sulli with almost fluorescent  pink-orange hair with a brightly colored garden as a background. Hashtagged by the artist herself with 'fanmeeting', it is presumed that the event will be a mini-concert and fanmeet.
Check out the poster below!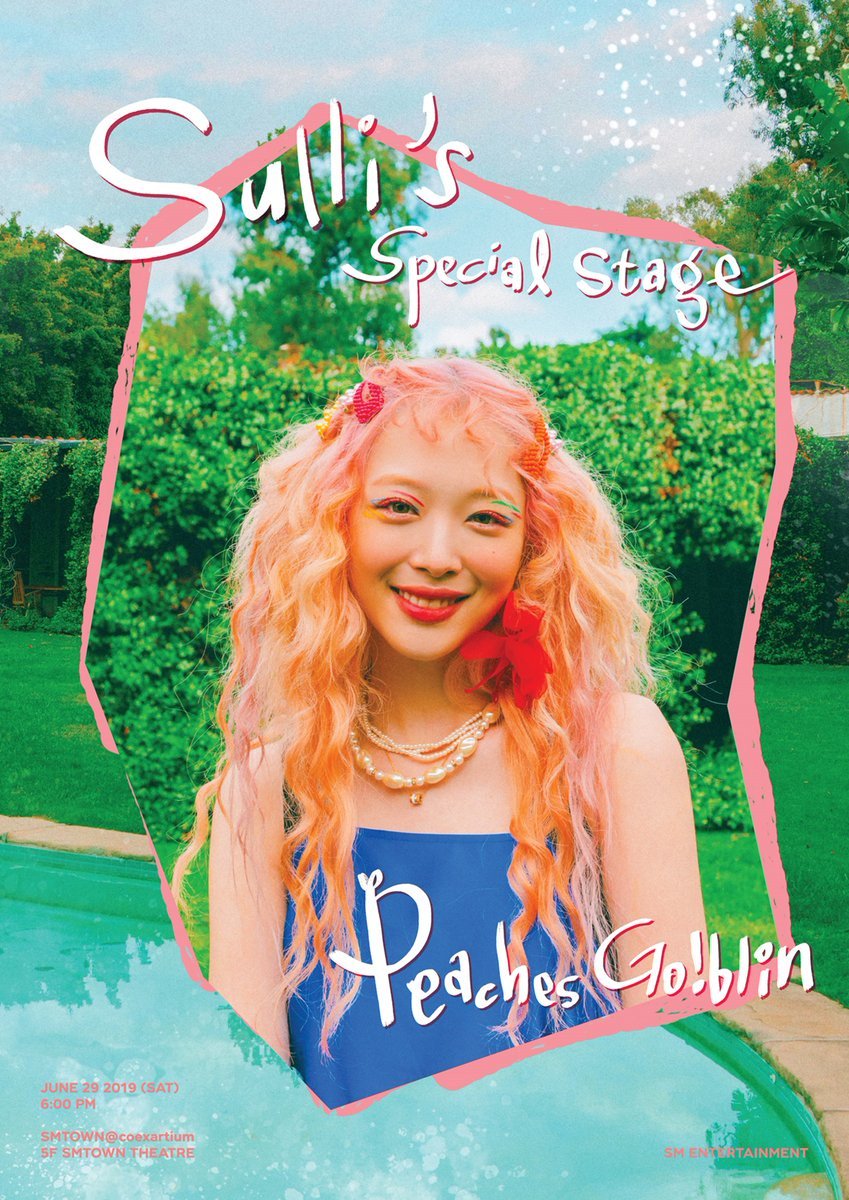 The event will be held at SM Entertainment's Coexartium and tickets are on sale via Yes24.
Stay tuned for more on Sulli's solo debut!