After the constant worldwide success of Netflix produced Korean series, the upcoming thriller 'My Name' is all set to receive the baton on October 15. Starring Han So Hee as the main lead of the show, she will be supported by popular actors, Ahn Bo Hyun and Park Hee Soon.
The plot follows Ji Woo (Han So Hee) who joins a drug cartel to avenge her father's murder. She takes on a double identity as Oh Hye Jin, a cop who is also working for the drug lord, Mu Jin (Park Hee Soon).
Addressing the international press, Director Kim Jin Min (Lawless Lawyer, Extracurricular), expressed his thoughts on the origin of 'My Name', "I was wondering on what should I do after 'Extracurricular', which received a lot of love. Action was something I had not handled for a long time so I wanted to revisit the genre. Writing 'My Name' was very heavy and the main character was very different from the other scripts I have read. Though vengeance is a widely used theme, dominated mainly by men, I thought watching a female character on her journey to avenge her father's death will definitely be thrilling. 'My Name' will be an intriguing revenge story."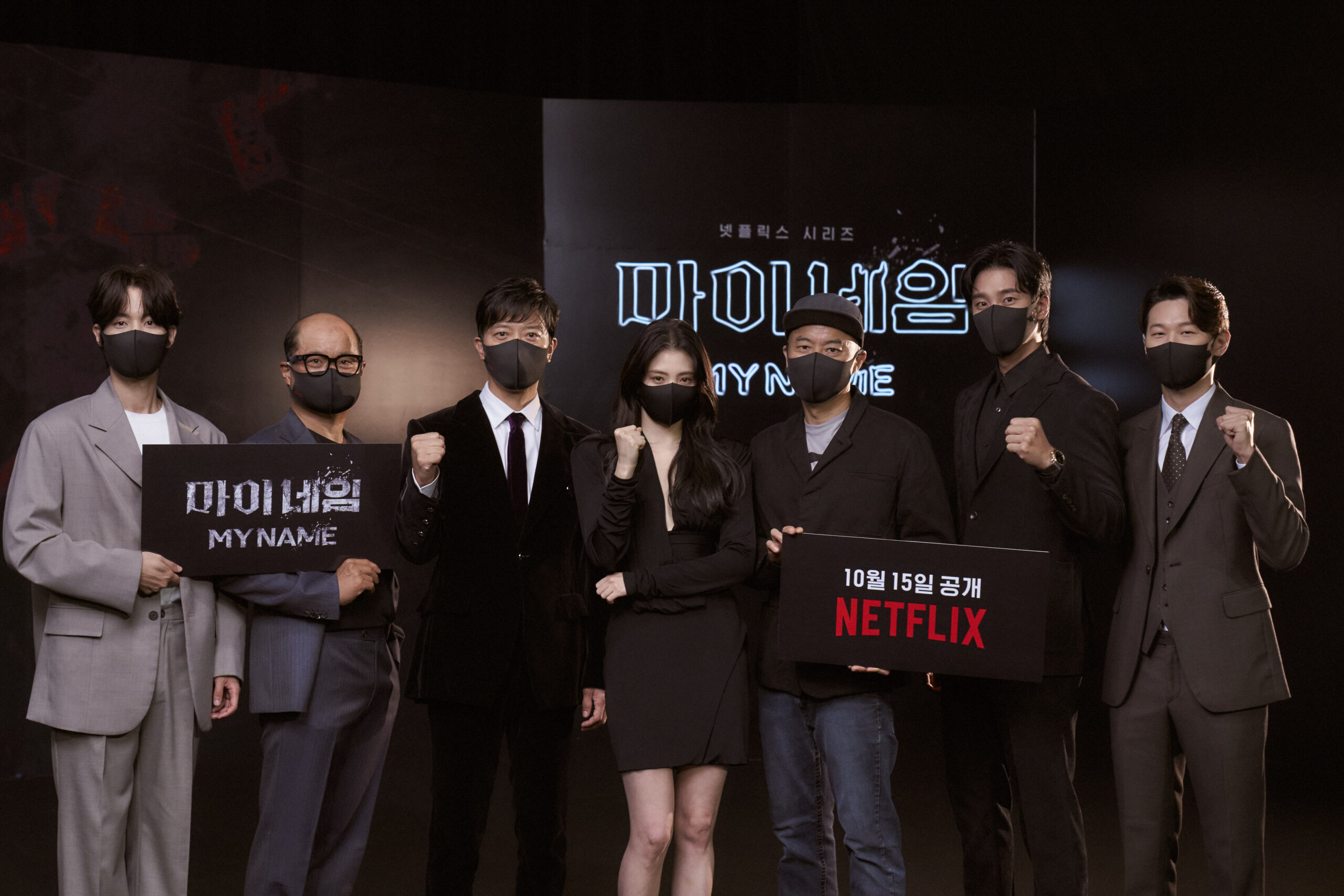 On her first action role after creating a lot of buzz in her previous works such as 'Nevertheless' and 'The World Of The Married', Han So Hee admits that it was quite a challenge as to fit the role, the actor had to undergo martial arts training and gain over ten kilograms of muscle weight. Admitting this was a part she had never played before, the actor stated, "The sole mission of my character is revenge and her desperation and determination for her mission was something I could really feel when I read the script. In expressing my character there is a lot that goes into it, but in this case, the challenge for me was the action and working on my physical strength. I felt drawn to my character and 'My Name."
Playing the head of a drug cartel, Park Hee Soon's character Mu Jin is Ji Woo's mentor and guardian. The actor, who was last seen in the 2019 series 'Beautiful World' talks about his excitement on seeing the script, "When you think of the dark noir,  it's very macho and more of a man's thing. But when I read 'My Name', it was very original because the main character is a female. All of those complex emotions that come from unfolding her story and the very dynamic characters we get to see could make me feel the passion in this story, which is unlike anything we have seen before. And of course, Director Jin Min was someone I wanted to work with."
Ahn Bo Hyun, who is currently part of the ongoing series 'Yumi's Cell', had his breakout as Jang Geun Won in the hit series 'Itaewon Class'. As Pil Do, an investigative officer in the Narcotics Bureau and Oh Hye jin's senior, Ahn Bo Hyun talks about his excitement to work on the project, "I am a huge fan of the director and wanted to work with him. When I read this script in one sitting, it intrigued me. I have always wanted to be part of an action film and this team."
While diving deeper into the characters, Han So Hee explained the toughest part of playing her character who was central to the story – "The fact that I was leading the whole piece as a central character was a new experience for me and came with as a lot of pressure. I had to strike a balance in the series and exert energy and be responsible to lead the whole series. Just the thought that I was the central character was immense pressure on me. So that tension, and nervousness motivated me. I started this project with a pleasant level of tension and nervousness."
In response to a question on whether Ji Woo is anything like the actor herself, she says, "I would say both of us are very determined and driven to get to our destination once we set up the goal for ourselves."
For Ahn Bo Hyun, perfecting his character in the series was a long struggle, "As for the reference for my character I had to stick to the script. I really didn't have a reference for myself. My character is a very determined person, he is a strong character on the outside and is leading a drug investigation and I had to look the part. I had to build myself up in terms of gaining weight and my stamina so that viewers can relate to the fact that my character Pil Do is a strong character and that was my sole focus." To infuse himself in the role, the actor states, "I tried to find some similarities between myself and the character to make him as real as possible."
On similar lines, Park Hae Soon also had to face difficulties in expressing the stoic Mu Jin, "The character Mu Jin is a very complex one especially with his emotions which he does not show on the outside. So it was quite hard to express him as a character on-screen. I had to have a lot of discussions with the director to strike the right balance and we had amazing cast members so their actions and reactions to my character helped me get over the challenges I had with my character."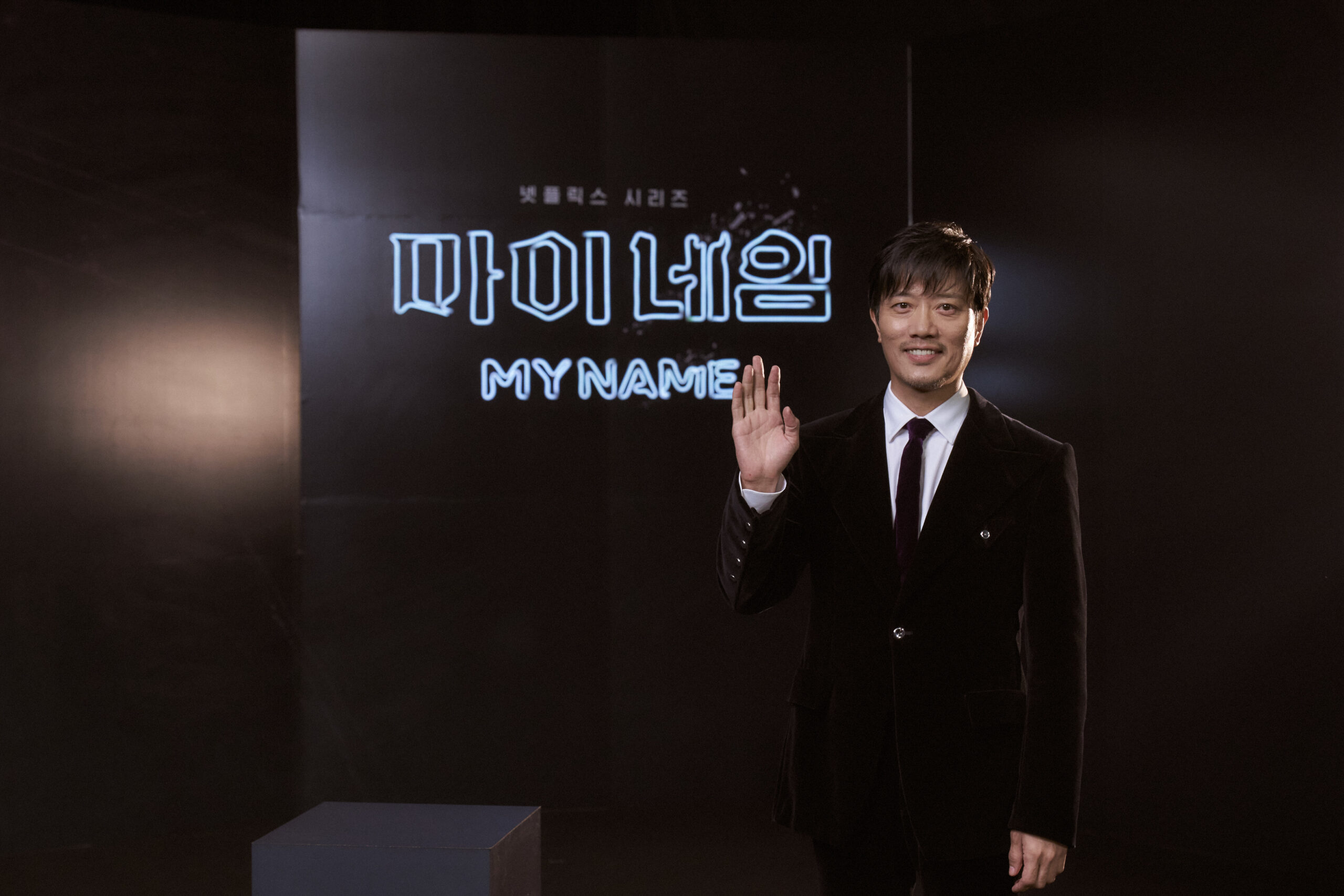 Resonating with Ahn Bo Hyun's lack of references, the actor had to rely on movies to help him get into the character, "There are not so many movies or titles which I could use as reference for this series so I had to rely on classics such as 'The God Father Part 1, 2 and 3′ and I watched them over and over again."
'My Name' will be available on Netflix on October 15.
Connect with us on Instagram Twitter YouTube for more content, interviews & news.