Netflix will be dropping their next original series 'My Name' on October 15. The eight-episode series stars Han So Hee (Nevertheless), Ahn Bo Hyun (Yumi's Cells) and Park Hee Soon (The Missing). 
The series follows a dark thriller genre that promises to keep the viewers on their toes with the several twists, turns and high octane action. However, that's not the best part. The show's main character is a woman and she is calling all the shots.
What's The Hype?
Vengence is a guilty pleasure plot for all K-Drama fans. From watching Vincenzo (Song Joong Ki) destroy the Babel Conglomerate to Park Sae Ro Yi (Park Seo Joon) taking down the man who destroyed his future in 'Itaewon Class', one cannot help but cheer for the leads to just finally have their moment of victory. Similary Sangpil (Lee Joon Gi) avenging his mother's death with his code of conduct in 'Lawless Lawyer', also received positive attention proving that everyone loves a good revenge K Drama.
On similar lines, Netflix's latest venture, 'My Name' is all set to bring back the feels for the vengeful one and raise the excitement among viewers. Through the official trailer for 'My Name', we can sense the tone of what can be expected in the series as Yoon Ji Woo (Han So Hee) chillingly states, "I sacrificed my future and name for revenge".
The Plot
The story follows Yoon Ji Woo, who is bullied and ostracised in her school and neighbourhood for being a 'gangster's daughter'. While the helpless Ji Woo wonders about her father's whereabouts, she unfortunately ends up becoming the sole witness of his brutal death on the night he comes to visit her.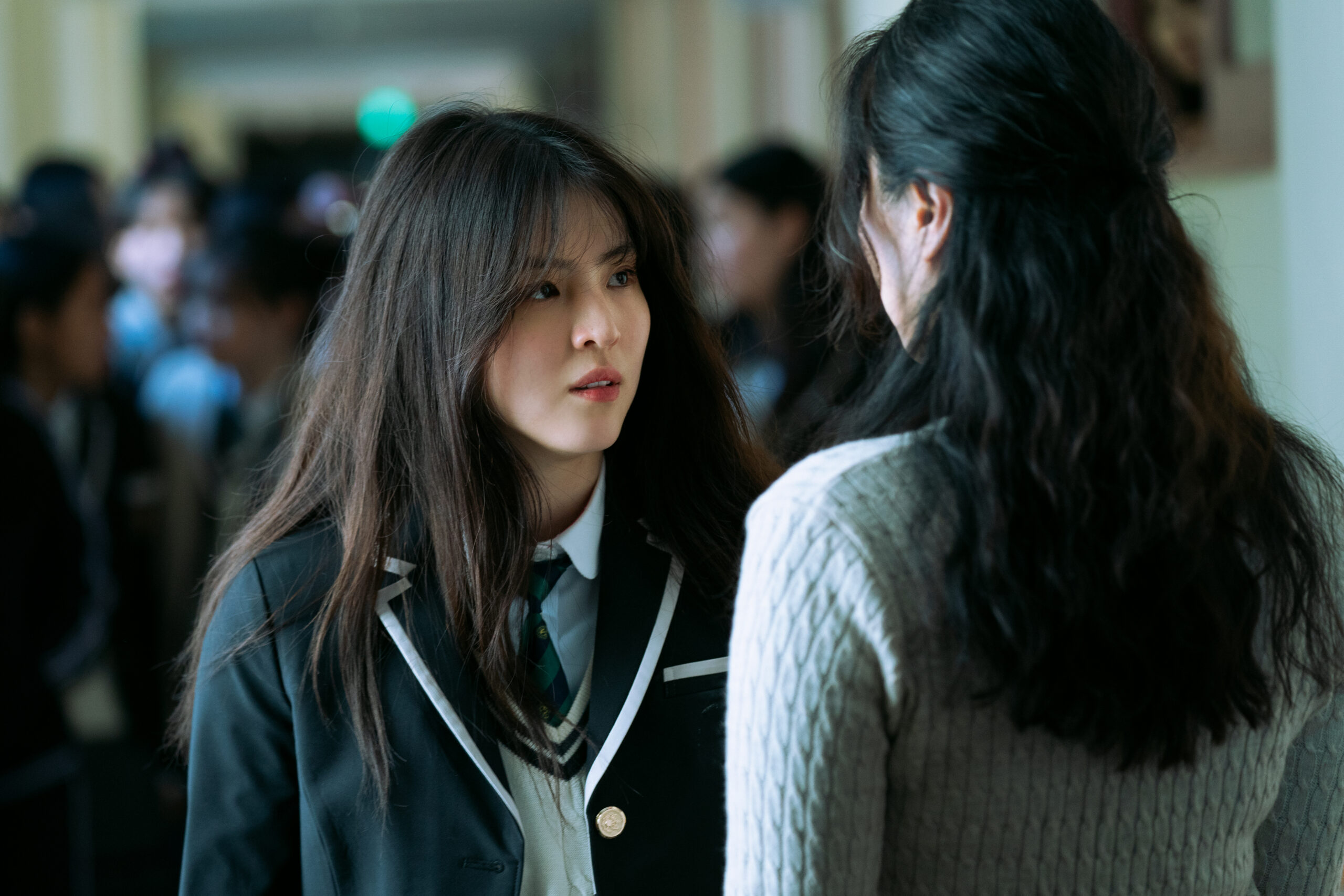 However, while she is driven to seek revenge, Ji Woo soon realises that she has two major handicaps – her gender and her emotions. Choi Mu Jin (Park Hee Soon) is Ji Woo's father's friend and the head of the biggest drug cartel, who takes in Ji Woo and transforms her into the ruthless Oh Hye Jin, an undercover cop and a mole to Mu Jin.
As Ji Woo (now known as Oh Hye Jin) joins the Narcotics Team, she has another hurdle to cross, which is her brusque and upright senior detective Pil Do (Ahn Bo Hyun). Pil Do is leading the drug investigation team and is hot on the heels of Mu Jin's cartel.
As Mu Jin slowly realises his position as 'crime lord' is at stake, Ji Woo finds herself seeking 'an invisible enemy' than the one she set out.  Questions also rise on whether Pil Do can manage to outwit the ones conspiring around him?
Why You Should Not Miss My Name?
The show is set to be pacy and keep you riveted as each episode ends with a suspenseful twist. The eerily blue tones of the drama also reflects the cold and metallic feel of the suspenseful narrative.
Directed by Kim Jin Min (Time Between Dog and Wolf, Lawless Layer, Extra Curricular), who is well-versed with the revenge trope, he showcases his skills once again with the story of an avenging woman and the complexities that it comes with.  As Ji Woo goes on her own journey of self discovery, her actions as she competes in a world of toxic male violence are nuanced and deft.
Han So Hee plays her two characters to the hilt and you can't help but root for both Ji Woo/Oh Hye Jin and her strength of character as she deftly handles the intense action scenes.
The one scene when she is told off by Mu Jin's manager that like her father, she is not a person who is made for crime, Ji Woo's vulnerability comes to the fore. As she tries to protect her dignity from the men who keep trying to take advantage, her helpless is apparent. The one scene that we particularly enjoyed is when after training hard in getting her fighting skills right, she competes with the rest of the men as an equal to prove her competence. Its a kind of an emotional moment when Mu Jin cheers her victory. Usually one sees women's actions being 'reactive' in revenge dramas but in this the plot is clear its Ji Woo/ Oh Hey Jin who leads the way.
Ahn Bo Hyun also proves his versatility yet again after 'Itaewon Class' and 'Yumi's Cell'.  Along with acing the action genre, his professional squabbles with Hye jin will give some much needed light moments in an otherwise tense drama. "I Give her just a month", is what Pildo tells Hye Jin when she joins but his change of expression after a drug bust she manages to pull through makes you smile as he gives her a backhand compliment, "You are good but lack finesse". Here is a man who does not like being proved wrong but can accept his mistakes too. Park Hee Soon's Mu Jin makes you wonder is it wrong to cheer the "bad" guy.
All in all, this is definitely a drama you need to add on your watchlist.
My Name will be available on Netflix on October 15.
Are you excited for the new drama? Let us know in the comments.
Connect with us on Instagram Twitter YouTube for more content, interviews & news.