SF9's Rowoon departs from the group to focus on his acting career. 
On September 18, FNC Entertainment announced that Rowoon would be stepping down as a member of the group SF9 to focus on his acting career and individual activities. Rowoon also shared a handwritten note to his fans expressing his regret and promised to take on more challenges in the future.
SF9's contract with the agency expired on September 18, with all members having renewed their contracts previously. After 7 years as a 9-member group, SF9 will now continue as an 8-member group without Rowoon. In their statement, FNC Entertainment shared that even though Rowoon has left the group, he will still be a part of SF9. 
Here's their complete statement:
Hello, this is FNC Entertainment.

This is an announcement regarding SF9's activities.

SF9, who debuted in 2016 and has been active as our agency's artist for seven years, came upon the expiration of their first contracts on September 18.

All members of SF9 previously renewed their contracts with our agency, and they will now take another leap forward with eight members excluding Rowoon.

Rowoon will focus on individual activities including acting.

Although the directions of their activities are different, Rowoon, who will remain as the ninth member of SF9, along with the other eight members will cheer each other on and each put in their full effort on their own paths in order to impress fans.

We ask that fans continue to show lots of support for SF9 and Rowoon.

Thank you.
Rowoon hasn't been promoting actively with SF9 since 2020 due to an injury and scheduling conflicts. In his letter, the actor acknowledged difficulties in balancing activities as an idol and an actor, which led to misunderstandings among fans. He expressed regret for being unable to clear all the misunderstandings and said, "There were times when I couldn't explain and clear up every misunderstanding, and I felt frustrated. I thought that someday, my sincerity would come across, so I focused on what I had to do immediately."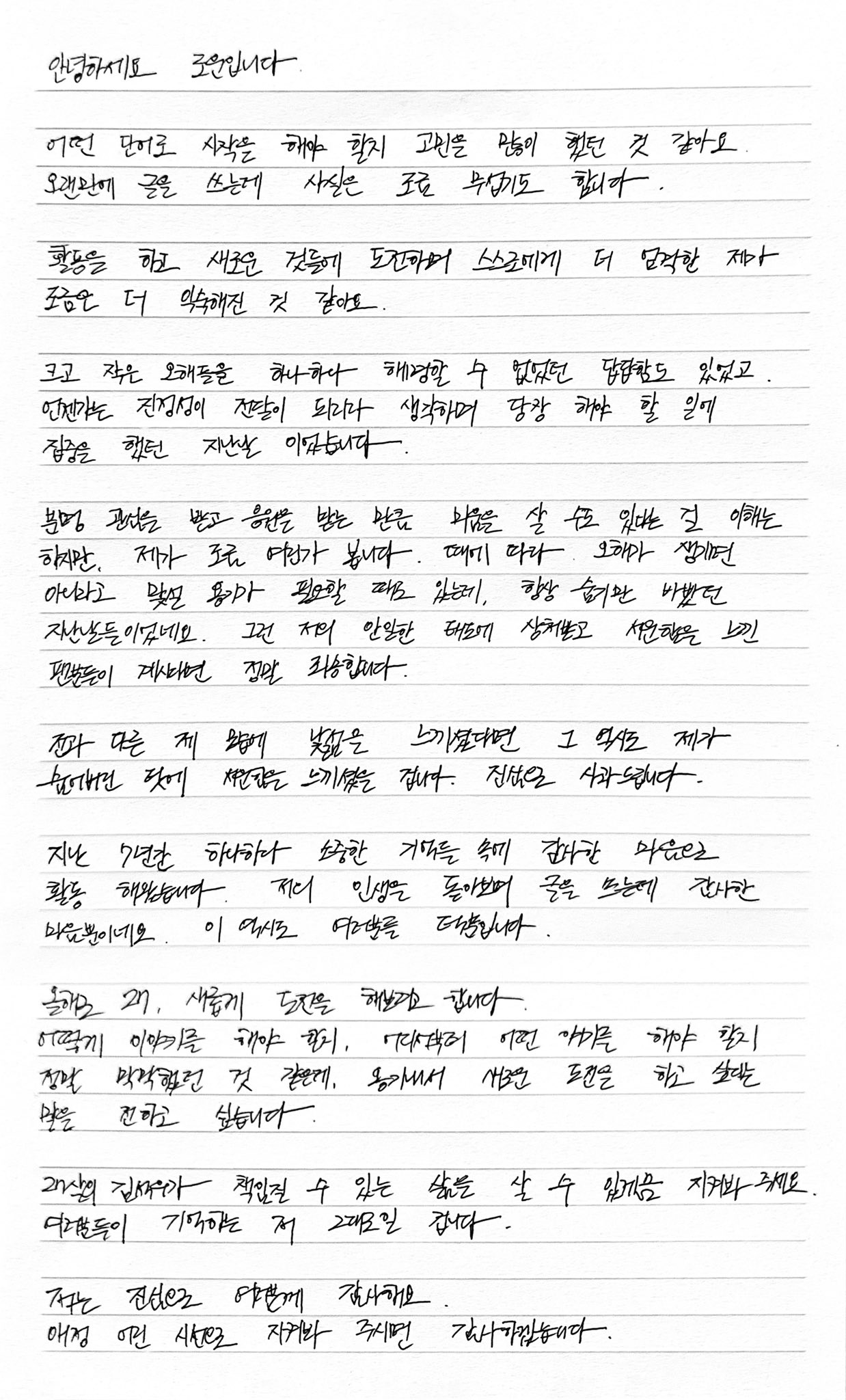 Rowoon made his debut as an idol in 2016 as the lead vocalist and visual of SF9 and made his acting debut in 2017 with the drama 'School 2017'. He shot to fame as the lead actor in the popular drama 'Extraordinary You' and is currently seen in the fantasy drama 'Destined with You' alongside Jo Bo Ah.
Stay tuned for more updates
Written by– Aarti
Connect with us on Instagram Twitter YouTube for more content, interviews, & news.