Having debuted only last year this new girl group is already paving their way into the K-Pop Industry as big names. They have already been selected as the New Face of LG Household and Health Care and have a massive follower of 222K in Instagram. Within about five months of debut, they are ready with their first comeback and second single album "Staydom", having released their title track 'ASAP'. Yes, we are talking about StayC!
StayC's new MV, 'ASAP'  has garnered more than 300k views within 24 hours having Swiths  (StayC fandom name) drool over the comic themed video. In the video, the girls start of as characters in a comic book waiting for their man who'd perfectly fit the standards which they have set for themselves. The theme gives off the vibe of young naïve girls but the lyrics boldly says that "No, I am not picky but they say sometimes I'm picky….. They say I have high standards. No, I don't". We love how they have constructed the lyrics in a bold manner.
In order to demonstrate the lyrics in the video they have not forgotten to keep the torch of K-Pop burning. Dance is very integral to K-Pop and they have done just that as the moves are fun and groovy along with their strong vocals.  As it is known globally, the K-POP industry is highly appreciated for the fashion and we see fun, vibrant outfits along with dark themed outfits. Each outfit representing their fun and bold aura. It also reflects their confidence when they say "I want someone who is exactly like me".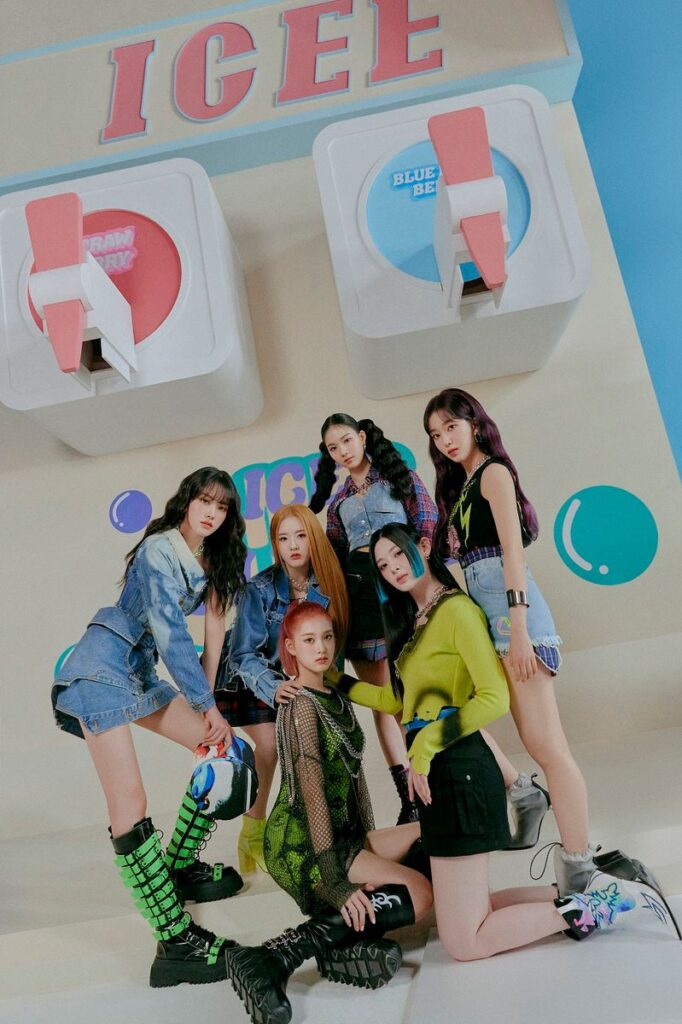 Another best part of the video is the aesthetics. The synthesis of colours and props have blended in so perfectly that it does not look too clustered. It is not easy to put so much in one music video and make it look pleasing to the eyes. We definitely enjoyed their comeback video and are already grooving to it.  If you haven't watched the MV yet? Make sure you check it out, ASAP!