Red Velvet gears up for their much-awaited comeback.
On September 18, SM Entertainment announced that Red Velvet will release its third full-length album in November. 
This will be the group's comeback after a year, since the release of their mini album, "The ReVe Festival 2022 – Birthday', in November of last year. They held their fourth solo performance, R to V, successfully earlier this year. Moreover, it has been almost 6 years since the release of their second full-length album 'Perfect Velvet' in 2017, fans are excited and highly anticipating their comeback, featuring a wide range of musical styles.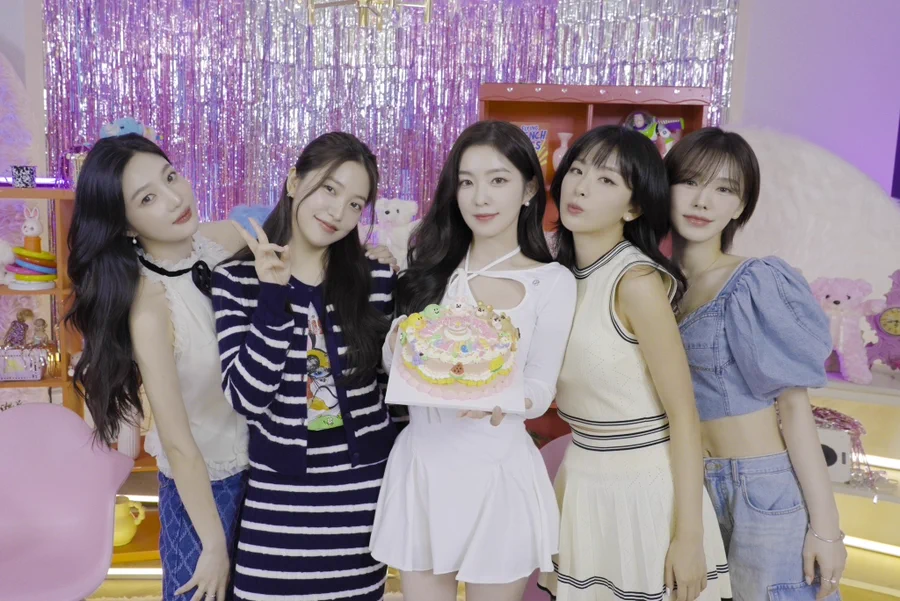 Red Velvet consisting of lrene, Seulgi, Wendy, Joy and Yeri, is a K-Pop girl group under SM Entertainment, who made their debut with 'Happiness' in 2014. Red Velvet's music is a reflection of their group name with the 'red' side of their music primarily being pop, they occasionally play with contemporary and funk, and the 'velvet' side as R&B with '90s overtones and hip-hop components. Since their debut, they have released many hit tracks like 'Psycho', 'Dumb Dumb', 'Kingdom Come' , 'Red Flavor', 'Pose' and more.
Are you excited for this upcoming album?
Stay tuned for more updates!
Written by– Apsara
Connect with us on Instagram Twitter YouTube for more content, interviews, & news.