Ever feel like life has become a bit too much to handle? You're not alone. Mental health issues are universal, and Korean dramas are increasingly tackling them in compassionate ways. If you're looking for a show that explores the human experience with empathy, check out these 8 K-dramas that address mental health in a meaningful way.
From the pain of trauma and loss to the struggles of living with depression or autism, these poignant stories will move you and remind you that every person deserves to be treated with dignity. So grab some tissues, curl up on the couch, and dive into these emotional yet inspiring tales of what it means to be human.
1.Good Doctor
CAST: Joo Won, Moon Chae-won, Joo Sang-wook, Kim Min-seo
EPISODES: 20
GENRE: Medical drama, Romance, Comedy
ORIGINAL RELEASE: April 5, 2013 – October 8, 2013
ORIGINAL NETWORK: KBS2
AVAILABLE ON: Netflix,Viki
The medical K-drama 'Good Doctor' is sure to lift your spirits while spreading awareness about autism spectrum disorder. This heartwarming show follows Park Shi-on, an autistic savant surgeon who overcomes discrimination to become a brilliant Pediatric Surgeon.
Shi-on's journey is inspiring and impactful. Despite facing constant challenges due to his condition, he perseveres with courage and compassion. The show does an amazing job of portraying the difficulties autistic individuals encounter, as well as their unique skills and talents.
Lee Yeo-won– "Why do you want to become a pediatric surgeon?"

Park Shi-on– "It's because of Bunny and my big brother. The day the tree smelled of ice-cream,I watched Bunny go to heaven. The day the railroad tracks smelled of rusted iron, I watched my brother go to heaven. They both never got to become adults. I wanted to let them become adults. I wanted to let them have children and love them".
'Good Doctor' delivers an uplifting message of hope, acceptance and kindness. It reminds us that people of all abilities have so much to offer when given the chance. This drama will fill you with all the feels, from laughter to tears and everything in between. You're sure to become deeply invested in the characters and their stories.
If you're looking for an optimistic show that will warm your heart, look no further than 'Good Doctor'.  This K-drama has the power to spread awareness and change lives. You'll likely come away with a newfound compassion for those on the autism spectrum. 'Good Doctor' is the perfect mix of inspiration, humor and life lessons.
NOTE- This Drama has been adapted as a series in Japan and USA with the same name.
2. My Mister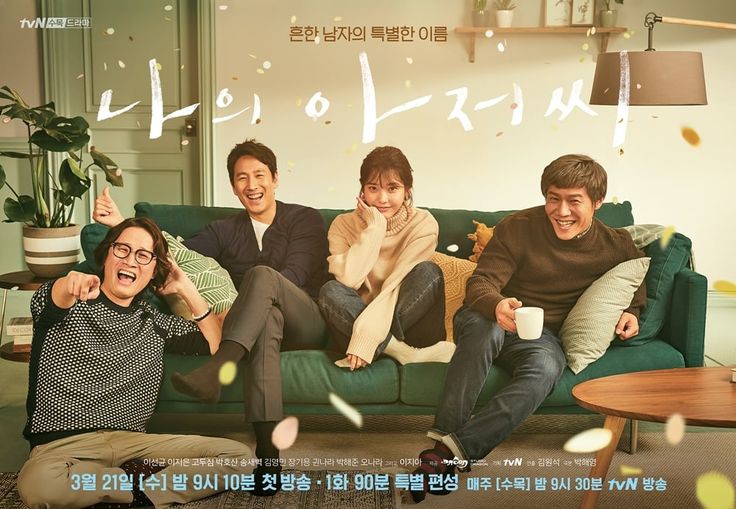 CAST: Lee Sun-kyun, IU, Lee Ji-ah
EPISODES: 16
GENRE: Psychological, Life, Family, Drama
ORIGINAL RELEASE: March 21, 2018 – May 17, 2018
ORIGINAL NETWORK: tvN
AVAILABLE ON: Netflix, Viki
The 2018 drama 'My Mister' portrays a moving story of human connection between two lonely souls. Lee Ji-an is a temp worker who is down on her luck and seems depressed. She does many part time jobs to pay for her debts while taking care of her sick grand mother. Park Dong Hoon is a middle-aged engineer, whose wife in a secret affair with his CEO Do Joon Young.
At first, Ji-an despises Dong Hoon, when he receives an unexpected bribe and she saw it. But as time goes on, she comes to appreciate his kindness and understand that they both are scared and lonely in their life. A heartwarming friendship blossoms between these two characters who seemed destined to remain alone.
"Life, in a way, is a struggle between internal and external forces, too. No matter what happens, you'll be able to withstand anything if you have sufficient internal forces."

-Park Dong Hoon, My Mister
Through a series of hardships and acts of compassion, Ji-an and Dong Hoon build an unlikely but indelible bond. Not to forget, the love between Dong Hoon and his two brother; Lee Ji-an's compassionate relationship with her grandmother. This drama shows how two people from very different walks of life can find solace in each other, representing the true picture of adult life. 'My Mister' is a poignant reminder that meaningful connections can be found in the unlikeliest of places, and that hope persists even in the darkest of times.
3. Prison Playbook
CAST: Park Hae-soo, Jung Kyung-ho, Krystal Jung, Jung Hae-in, Lee Kyu-hyung
EPISODES: 16
GENRE: Dark Comedy, Crime, Life, Drama
ORIGINAL RELEASE: November 22, 2017- January 18, 2018
ORIGINAL NETWORK: tvN
AVAILABLE ON: Netflix, Viki
Prison Playbook provides insight into the psychological effects of trauma, PTSD and Substance Abuse. The drama follows Kim Je-hyuk, a famous baseball player who ends up in prison after defending his sister from an assault. During his time in prison, Je-hyuk experiences symptoms of nerve damage, paralysis in fingers, emotional turmoils and admits having stomach cancer during his prison period. He also suffers from flashbacks, reliving the violent encounter that led to his arrest and deals with avoidance, isolating himself from others to escape reminders of the trauma.
The drama highlights the debilitating impacts of PTSD, trauma and Substance Abuse. Je-hyuk's promising baseball career is derailed. His relationships suffer, as he struggles to connect with others due to the aftereffects of trauma and gets diagnosed with Steve Blass Disease, a condition where sudden loss of ability of baseball players to throw accurately, due to stress and other reasons. He also eventually seeks professional help,  highlighting the benefits of treatment like counseling or therapy. The bromance between Je Hyuk and Lee Joon Ho (played by Jung Kyung Ho), is a standout aspect, providing both emotional depth and humor. 
"Everyone, don't base your standard for happiness on other people's opinions. Then, the bluebird of happiness may come to you much more easily than you think."

-Prison Radio Host, Prison Playbook
Yoo Han Yang aka Loony, another prison in Je-hyuk's cell experiences withdrawal symptoms of substance abuse such as shivering, headache, blackout, shivering, coughing, bundled in blankets, too weak to get up from the floor. He tries to restrain himself from taking drugs, but soon after his release ends up taking it again and gets arrested by the police department. It shows the harsh realities of addiction, including the risk of relapse. While Loony's character experiences moments of hope and progress, his path towards recovery is portrayed as a challenging and ongoing struggle, reflecting the reality faced by many individuals dealing with addiction.
The compassionate and heart-warming friendship of the prison mates makes this drama extra special, as despite being in the lowest phases of their lives, they show their emotions like guilt, trauma, longing, despair, while finding themselves again together. It
4.Clean with Passion for Now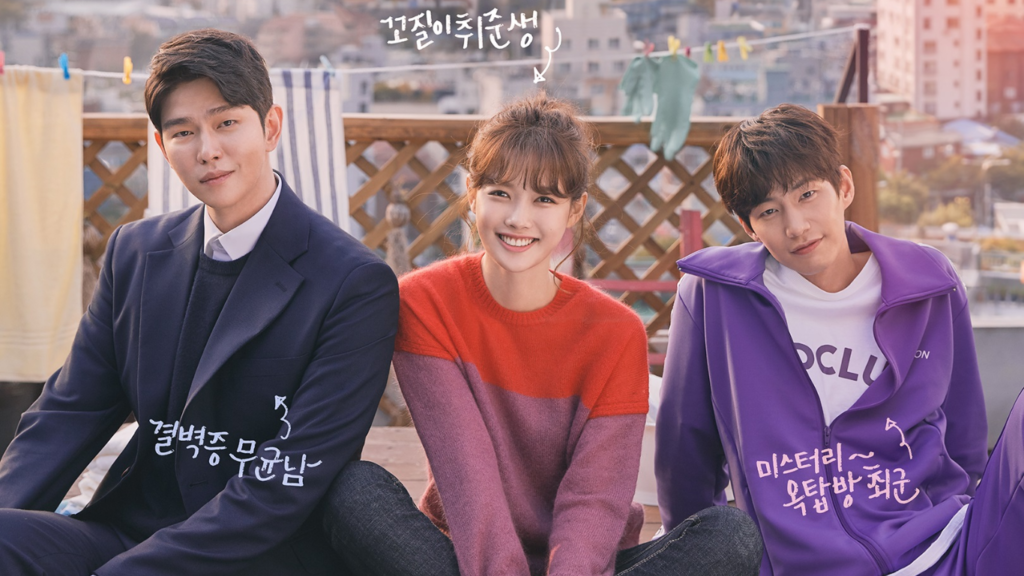 CAST: Kim You-jung, Yun Kyun-sang, Song Jae-lim
EPISODES: 16
GENRE: Romance, Comedy, Drama
ORIGINAL RELEASE: November 26, 2018 – February 4, 2019
ORIGINAL NETWORK: JTBC
AVAILABLE ON: Netflix, Viki
Love and acceptance find their way into the unlikeliest of situations in 'Clean with Passion for Now'. Gil Oh Sol, a cheerful but messy young woman, crosses paths with Jang Seon Kyul, a CEO plagued by severe OCD and mysophobia. Initially repulsed by Oh Sol's untidiness, Seon Kyul gradually falls in love with her, all while learning to manage his own condition.
This drama is not just a love story; it's a tale of personal growth and the power of understanding. It sensitively portrays the daily struggles of living with a mental health condition, highlighting that love can blossom when two individuals accept each other's flaws.
"Don't struggle on your own so much. Don't try to live like others either. If you try a bit less than others, you'll receive less stress than others as well. That's how you should live. That's how you win".

Choi Ha-in, Clean with Passion for Now
As viewers, we witness the transformative journey of Seon Kyul, who evolves from a rigid and judgmental character into someone more open and compassionate. In a world that often stigmatizes mental health issues, this drama reminds us that acceptance and support are invaluable on the path to healing.
5. Fix You/Soul Mechanic
CAST: Jung So-Min, Joo Min-Kyung, Shin Ha-kyun
EPISODES: 32
GENRE: Romance, Friendship, Drama
ORIGINAL RELEASE: May 6, 2020- June 25, 2020
ORIGINAL NETWORK: KBS2
AVAILABLE ON: Viki, Viu
Fix You also known as Soul Mechanic gives us a look into the world of psychiatry, where Dr. Lee Si Joon is a dedicated healer with unconventional methods. His path crosses with Han Woo Joo, a musical actress whose borderline personality disorder leads to emotional turbulence. This drama beautifully portrays the uniqueness of each person's mental health journey and the importance of empathy.
Dr. Lee, despite his own battles with PTSD after a past patient's tragic suicide, commits to helping Woo Joo heal. Their intertwining stories illuminate the nuanced nature of mental health and recovery. As viewers, we witness the transformative power of human connection, as well as the resilience of the human spirit. 
"Peoples always change. Nothing lasts forever in life and that's such a relief, because that means you'll be able to change as well."

Dr. Lee Si Joon, Fix You
This drama is a symphony of healing for the mind and heart. It teaches us that healing is a complex process, and there is no one-size-fits-all approach. Through its characters, it champions the idea that empathy, understanding, and professional help are essential aspects of the road to mental well-being.
The viewers also look at the transformative power of human connection and the indomitable spirit of those who refuse to be defined by their mental health challenges, as Dr Lee Si Joon says, "Each of our wounds will become a map for our lives. So instead of trying to heal the wound, how about you try to accept it? Because our wounds are like GPS, which gives us the right direction in our lives."
6. It's Okay to Not Be Okay
CAST: Kim Soo-hyun, Seo Yea-ji, Oh Jung-se , Park Gyu-young
EPISODES: 16
GENRE: Psychological, Romance, Comedy, Drama
ORIGINAL RELEASE: June 20, 2020 – August 9, 2020
ORIGINAL NETWORK: tvN
AVAILABLE ON: Netflix, Viki
We often feel pressure to always appear happy and have our lives together. But the truth is, it's impossible to be 100% okay all the time. Everyone experiences difficult emotions, and K-dramas like 'It's Okay to Not Be Okay' show that it's perfectly normal.
In this drama, the female lead Ko Moon-young, a children's book author suffers from antisocial personality disorder and has a rude, selfish nature with childhood trauma; trouble connecting with others emotionally. The Male lead Moon Gang-tae, a psychiatric caretaker, who has spent his life to looking after his autistic older brother Moon Sang-tae. Both leads struggle with mental health issues and past traumas that have shaped them.
"When you are tired, get some rest. When you are sad, go ahead and cry. It's okay to take a break, then there will surely come a day when you will be able to run again."

-Dr. Oh Ji-Wang, It's Okay to Not Be Okay
The show highlights that people with mental illnesses are not 'crazy' or dangerous' but human like anyone else. It teaches us to be more empathetic and compassionate towards those different from us. The drama also emphasizes the importance of allowing yourself to be vulnerable and open up to others. Keeping emotions bottled up often makes the pain worse.
Mental health is just as important as physical health, though not as openly discussed in many cultures. Dramas like 'It's Okay to Not Be Okay' are helping to dismantle stigma around this topic and teach self-acceptance and empathy. Everyone goes through ups and downs — so remember, it's perfectly okay not to be okay.
7. Our Blues 
CAST: Lee Byung-hun, Shin Min-a, Cha Seung-won, Han Ji-min, Kim Woo-bin
EPISODES: 20
GENRE: Psychological, Drama, Slice of life
ORIGINAL RELEASE: April 9, 2022 – June 12, 2022
ORIGINAL NETWORK: tvN
AVAILABLE ON: Netflix
'Our Blues' weaves together tales of ordinary people navigating life's complexities, including mental health challenges. One poignant chapter follows Min Seon Ah, a young mother diagnosed with clinical depression. The show masterfully captures her existential exhaustion, disconnection from daily life, and distorted sense of reality and self. 
As Min Seon Ah embarks on a journey toward recovery, she finds an unexpected ally in Lee Dong Suk, a  salesman harboring his own emotional wounds. Their shared experiences and emotional healing form the heart of this anthology.
"Whenever life feels suffocating, look behind you. You'll find a whole new world."

Lee Dong Seok, Our Blues
'Our Blues' is a bittersweet, heartwarming mosaic of stories that underscore the universality of human struggles. From fractured family relationships to rekindled romances and the chaos of everyday life, the series resonates with audiences. Its poignant tagline, "To all those who are alive, let's be happy," serves as a reminder that amidst life's challenges, happiness is attainable, and the bonds we form along the way are invaluable.
8. Mental Coach Jegal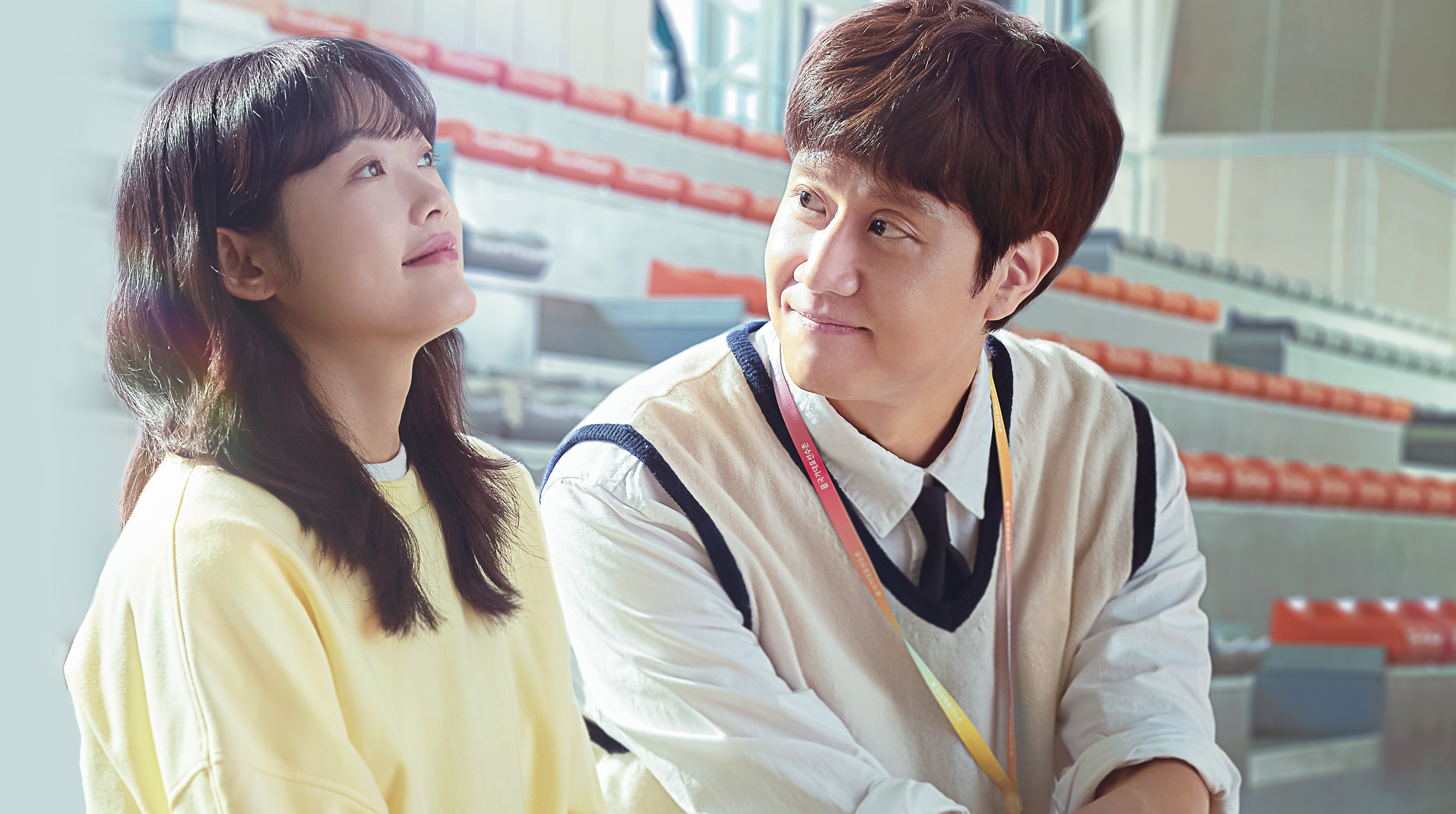 CAST: Jung Woo, Lee Yoo Mi, Park Se Young, Kwon Yool, Moon Yoo Kang 
EPISODES: 16
GENRE: Sports, Drama, Slice of life
ORIGINAL RELEASE: September 12, 2022 – November 1, 2022
ORIGINAL NETWORK: tvN
AVAILABLE ON: Viki
This compelling K-drama ventures into the cutthroat world of professional sports, where athletes grapple not only with physical challenges but also the mental toll of competition, highlighting the importance of sports psychology. Jegal Gil, a former Taekwondo champion turned mental coach, becomes a guiding light for athletes battling psychogenic injuries, depression, and even suicidal tendencies. Through his unorthodox methods and unwavering support, Jegal helps speed skater Cha Ga Eul emerge from a paralyzing slump.
What makes 'Mental Coach Jegal' stand out is its unflinching portrayal of the corrosive impact of the sports industry on mental health. It's a rollercoaster ride of emotions as viewers witness athletes confront their inner demons and strive for personal and professional redemption.
"Knowing the end is the same as knowing the brutal truth of how today's winner will eventually be defeated at some point. However, seeing something to the end is the same as experiencing that your life isn't over despite the defeat." 

Jegal Gil, Mental Coach Jegal
Ultimately, this drama leaves us with a powerful message: healing is attainable, even in the fiercely competitive arena of sports. Thus reminding us that the battles we can't see can be as daunting as those we can, and it urges us to extend empathy to all who face such struggles.
Last but not the least, all these dramas gives us the most impactful messages is that mental health issues do not define a person. Just because someone lives with a disorder does not mean they cannot live a fulfilling life surrounded by people who love them. Respecting people for who they are – quirks and all.
Connect with us on Instagram Twitter YouTube for more content, interviews, & news.