Stream it or Skip it?
Law School is a South Korean television series starring Kim Myung-Min, Kim Bum, Ryu Hye-Young, and Lee Jung-Eun. It premiered via JTBC on April 14, 2021 and airs every Wednesday and Thursday.
The episodes are also available for streaming on Netflix.
Plot
When a grim incident occurs at their prestigious school, justice through law is put to a test by a tough law professor and his ambitious students. The drama starts off with the Hankuk University law students conducting a mock trial in the mock court of the college, when one of the professors Seo Byeong-Ju is found dead in the break time by a student named Kang Ye-Seul, who came to check on him.
Now the question is, who killed him?
The Main Characters and Their Short Description-
Introducing to you our main character Professor Yang Jong-Hoon played by Kim Myung-Min, who was a former prosecutor but decided to quit due to some reasons. Though he is cruel in the eyes of several students, his teaching methods prepare them for the real world.
Kim Bum as Han Joon-Hwi, a brilliant, top student who always aces his exams. His cute appearance and brilliant brain makes him a very likable character. He harbors some secrets of his own and is good friends with Kang Sol A.
Ryu Hye-Young as Kang Sol A, a clumsy character who's always on the verge of breaking down because of her marks. But she's always there for her friends and family. Her biggest motivation is prof. Yang Jong-Hoon.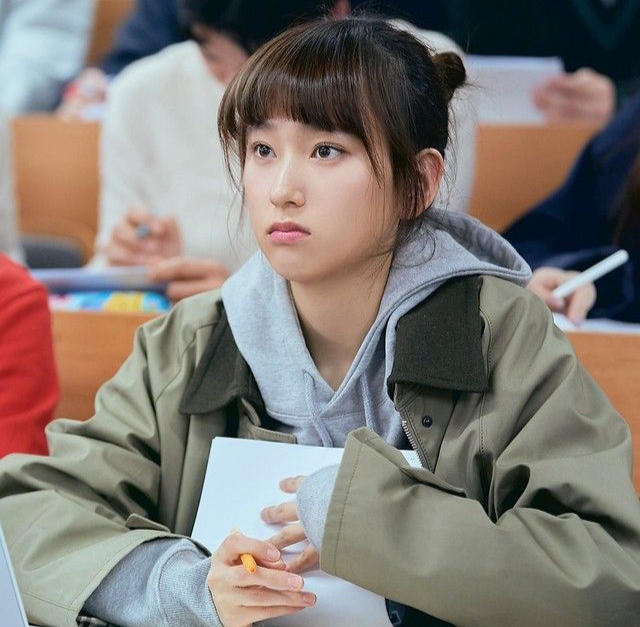 Lee Soo-Kyung as Kang Sol B, yes we have two girls with the same name and that's the reason they are called A and B, back to the introduction- Kang Sol B is the total opposite of Kang Sol A. She is a top student but can be quite rude sometimes. She faces pressure from her mother to always be the topper, and this is probably why her pent-up frustration comes out in a bit of rude manner. But Lee Soo Kyung pulls off this personality very realistically. 
Lee David as Seo Ji-Ho, another brilliant student, whose main competition is Han Joon-Hwi. He also has a secret which you will get to know as the drama unfolds.
Go Youn-Jung as Kang Ye-Seul, the prettiest girl in class who is in an abusive relationship with her boyfriend. She is bestfriends with Kang Sol A and she is also the first person who found prof. Seo Byeong-Ju's body. 
Hyun Woo as Yoo Seung-Jae, a former medical student who turned to law school.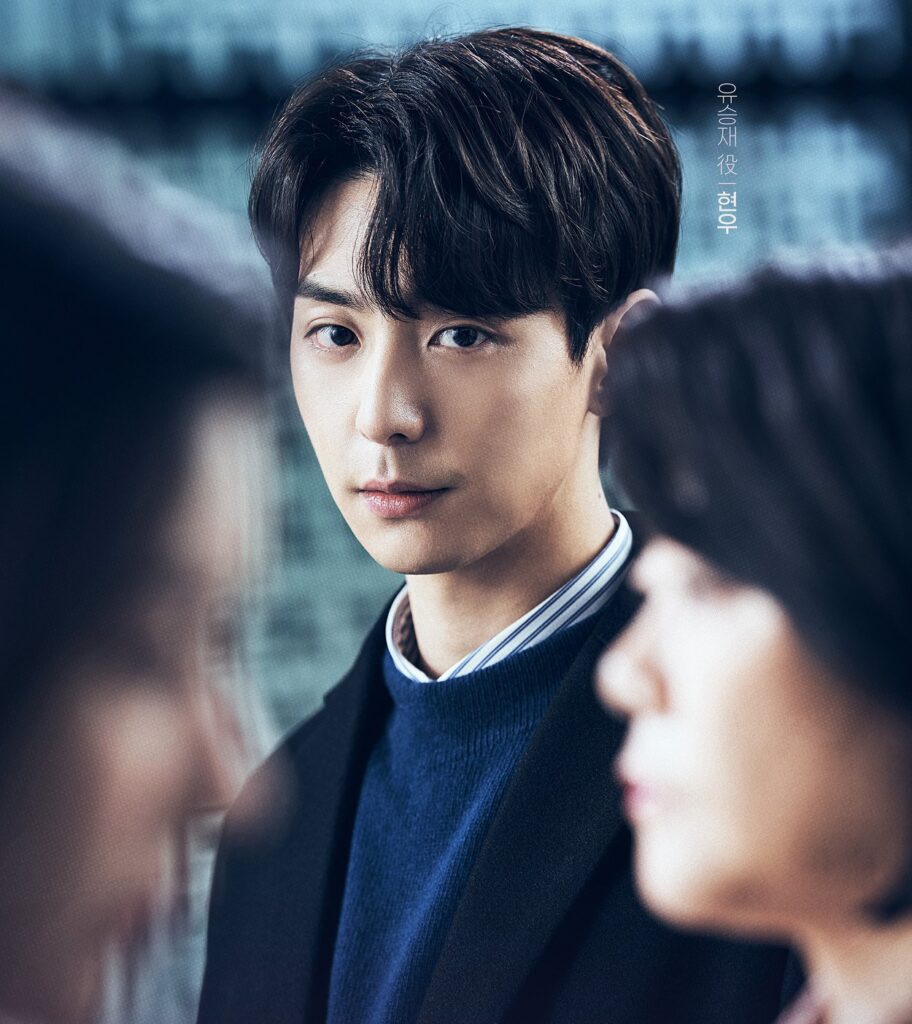 Last but not the least, Lee Jung-Eun as Prof. Kim Eun-Sook, the type of professor we wished we had in our school, but never got one. She's good friends with prof. Yang Jong-Hoon and trusts him the most. She was also a former judge but quit due to some reasons related to prof. Seo Byeong-Ju.
Other characters are Lee Man-Ho, a criminal who's released from jail after serving his time and is related to the murder and other characters Min Bok-Gi and Jo Ye-beom (fellow classmates). 
Review
This drama had positive to mixed reviews in the start, and that's exactly why I am here to clear your confusion, whether to stream it or skip it.
For me the drama got me engaged from the very first episode, but it was too confusing at the beginning because the story goes back and forth in time. They keep showing all the possible suspects and reasons why someone would kill prof. Seo Byeong-Ju. It does take time to adjust yourself with all the legal jargons and laws they use but it gets better with each episode. 
Prof. Seo Byeong-Ju seems to have had some type of connection with everyone in this drama, especially with Prof. Yang Jong-Hoon. Police find hard evidence against Prof. Yang Jong-Hoon and he is charged with Prof. Seo Byeong-Ju's murder, but students and his fellow professors try to prove him innocent. One thing I liked the most about this drama is that while trying to uncover the truth behind the murder, students also stress about their exams and marks. Honestly, that made this drama more realistic in my opinion. And the funny and most unique thing I have seen in a drama until now is, Prof. Yang Jong-Hoon correcting their exam papers in a jail and also turning every court hearing into a classroom session for his students. He just took dedication to a whole new level, right?!
While trying to uncover the truth, many other stories and secrets of each character comes forward. The fact that the writer has just focused on one murder instead of opening up multiple cases is what I liked the most, I guess. Though the drama does revolve around many stories like toxic relationships, cheating incidents, family pressure and revenge, the writer kept the main focus of the storyline on Prof. Seo Byeong-Ju's murder, and artfully took the story forward. Now you might think that prof. Seo Byeong-Ju was a good person but no, he had some dark secrets of his own.
The actor Kim Myung-Min who played Prof. Yang Jong-Hoon has done an incredible job portraying his character. He played his character so well that you might think that there's an actual prof. Yang Jong-Hoon out there. I am not exaggerating but this guy deserves an award for his acting.
Kim Bum is as always shining in his role of Han Joon-Hwi. Everyone needs a Han Joon-Hwi in their life to help with the exams and always have your back no matter what the situation is. 
Ryu Hye-Young is better known for her character Sung Bora in Reply 1988. But her role in Law School is completely opposite from Sung Bora, showing her versatility in acting.
Kang Sol A is the most relatable character in this drama. She represents every other student on this planet.
Even though there's no romance between the main leads, the friendship and cute bickering of Kang Sol A and Han Joon-Hwi keeps the viewers wanting for more!
Verdict
STREAM IT! It is easily one of the best dramas airing right now with a unique plotline and amazing characters. Law school makes us wish we were a student in Hankuk University trying to solve a murder case while struggling to clear the exams!
Written by Tina Shejwal 
Find us on Instagram @namaste_hallyu