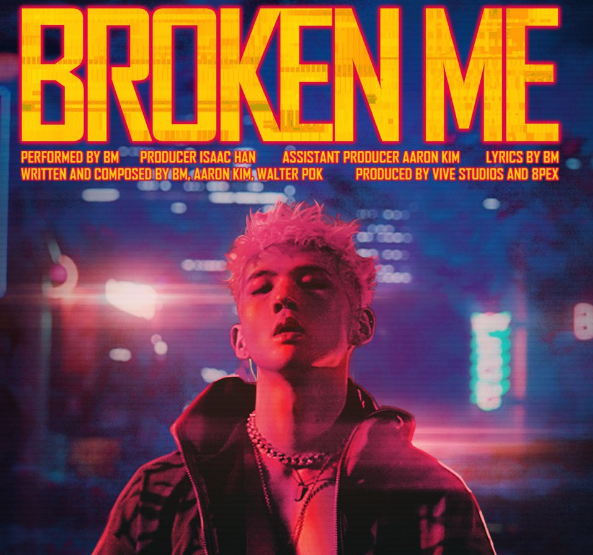 ---
Big Matthew popularly known as BM, a co-ed group KARD who was in India for PLAY YOUR KARD RIGHT TOUR 2019 is set to release his solo debut. Besides his group activities, he has made several appearances in music videos like Rainbow -Sunshine, KARA-Mamma Mi, Goo Hara-Choco Chip Cookies. He also had previously released tracks on SoundCloud such as Be Mine, Better Myself, Beastmode, Boy2man,Habanero.
View this post on Instagram
On April 29th BM officially announced his solo debut on Instagram. Many artists and fans showed their support and excitement by commenting on BM's premiere post. He said that the video for the song will premiere in CGV Cheongdam Cine City movie theatre in Seoul and that more teasers are on the way.
---
On May 9th and 10th, BM teased fans with a few sneak peeks on Instagram. Check out the post below.
View this post on Instagram
View this post on Instagram
---
On May 25th BM came in Jiwoo's Vlive on KARD's Vlive channel little too shy and with all excitement to show her the teaser clip for 'Broken me.' We can see them both giggling up on BM's jacket in the video. He later announced on Jiwoo'ss Vlive that his teaser will drop at 12 pm KST and told fans to stay tuned.
At 12 pm KST  'Broken Me' teaser was released. For the upcoming track, B.M has teamed up with Isaac Han, Aaron Kim, Walter Pok, Vive Studios, and 8PEX and with Park Eun Seok (known as the character Logan Lee from hit 막장 'makjang' drama 'Penthouse') to create 'Broken Me,' an OST for the release of the short film 'Brave New World' for a change of sound and image from what fans may be used to in KARD. The lyrics are written by BM and composed by him, Aaron Kim, and Walter Pok.
The song is set in a faraway place offering us an edgy and powerful sound that emphasizes BM's husky voice, insane vocal, and rap skills. It's not only aesthetically pleasing but also shows the hardships as an artist through his heartfelt lyrics. The track is said to be released in English and can help gain the attention of the global audience. The clip will feature a total of seven locations and six scenes, all created in CGI and using the Vivestudios Immersive Technology (VIT) solution. 
Check out the teaser below.
BM FIRST SOLO TEASER
BROKEN ME
June. 2021#BM #KARD #BROKENME#8PEX #vivestudios #DSPmedia pic.twitter.com/iVrMGnykYM

— KARD (@KARD_Official) May 25, 2021
View this post on Instagram

BM hinted at fans today May 28th with a small sneak peek on Instagram for his second teaser to be released next week. As you can see the duality in his sneak peek in the first picture we can see him all cool posed up on the chair and in the second looking so innocent. Although there is no official date yet for the MV release. I am sure fans are enjoying the sneak peeks that BM is dropping and they can expect to enjoy the rest of the song and MV by mid-June!
What did you think of the teaser and the sneak peek's he is dropping.?
Stay tuned for more updates on Namaste Hallyu.