Get ready to dive into the summer with M.O.N.T's latest music video Boom Bang.
M.O.N.T is definitely not a new name for K-pop fans in India having witnessed several events organised by Pink Box Events with the group in different parts of the country. This time the the trio are back with a mini album Aqua tape consisting of two tracks- Lethargy and Boom Bang. The members have yet again been actively involved in the album making process.
Lethargy is a solo track by rapper Roda who describes days where one lacks the energy, motivation and enthusiasm to do anything. On the other hand, Boom Bang has a fun and vibrant groove that naturally makes one feel cheerful and motivated. It is interesting to see the contrasting duality between the two tracks. Both the tracks also contain messages that one can resonate with no matter which age group they belong to.
The music video for Boom Bang contains a lot of summer elements that meshes well with the concept of the song. It starts off immediately with bright neon colours blending with the summer vibes perfectly along with a comforting line from leader Narachan "You should take a rest from all your worries and work" that one can't help but smile to.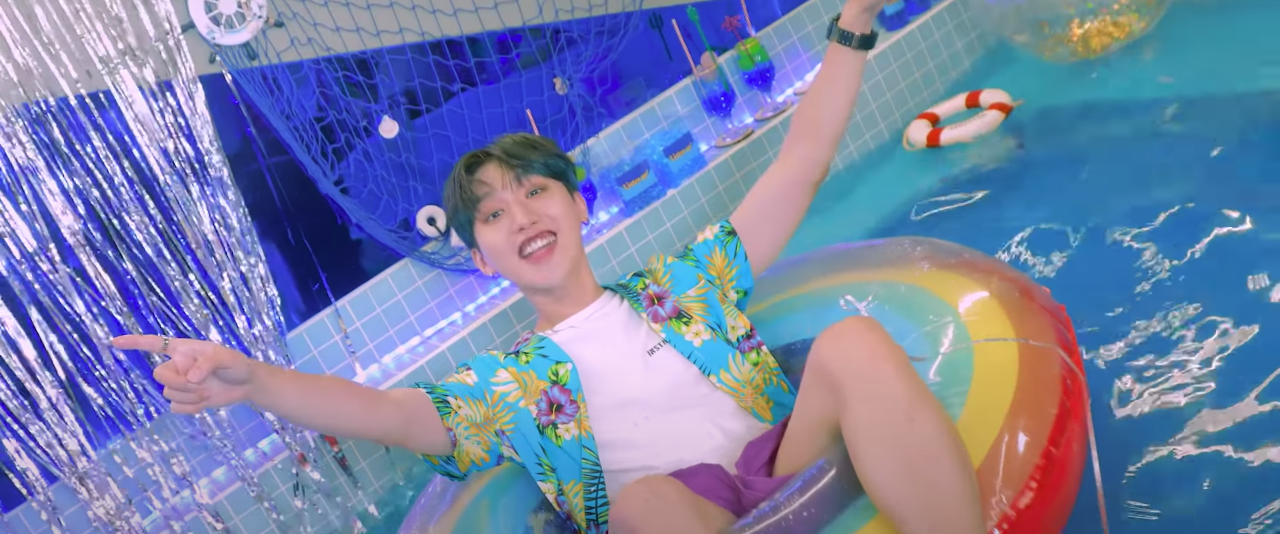 As the song progresses, one can also notice the artworks made by Roda used as props.
The track has an addictive chorus with catchy lyrics that one would find themselves humming to. It is also interesting to see the combination of the beautiful and smooth vocals of Bitsaeon and Narachan harmonising with Roda's rap.
All in all, the MV is a fusion of positivity, vibrancy, and addictive tunes. It is also a great reminder for all of us to take time off for ourselves to relax, take things slow in this fast paced world and leave every worry behind after taxing monotonous routine days.
Take a break and relax with M.O.N.T: