"Friendship is thicker than blood"
Bonds and relations are of all types. We have our blood relatives and friends. But then some special relations are just meant to be. As fate brings us together. Before we meet them, we have no idea or even the slightest hint that we would be so intertwined in their lives, and they in ours that an amazing journey called life would happen and that is the world we get to experience in "Inseparable Bros"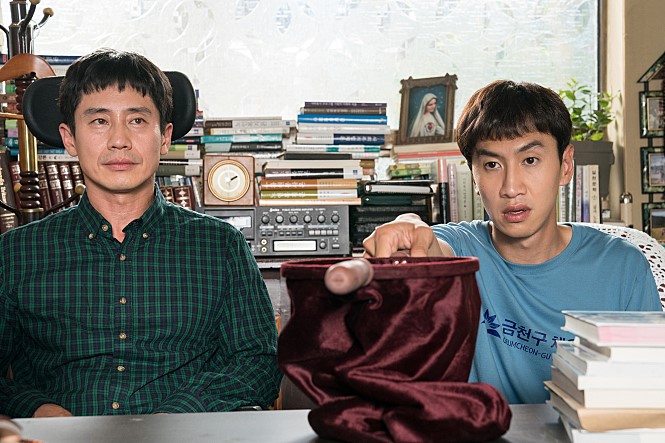 Inseparable Bros is directed by Yook Sang-Hyo and stars Shin Ha-Gyun, Lee Kwang-Soo, and Esom play the main leads. The movie is a roller coaster with highly emotional and comedic drama which has received lots of positive feedback upon its release. The film revolves around the brothers Se-Ha (played by Shin Ha-Gyun) and Dong-Goo (played by Lee Kwang-Soo), and the difficult situations they are faced with.
Synopsis:
The movie is an emotional comedy featuring Se-Ha as a physically disabled smart older brother, and Dong-Goo is a superb swimmer, but is mentally disabled and fails to perform even the simplest tasks without Se-Ha and cannot be separated. The two heavily rely on each other, and life is near impossible without one another. These brothers aren't related by blood but have formed a bond over the last 20 years that's stronger than any other brotherhood. One day, the priest that operated the orphanage passes away, and all funding for the place is cut off. Following this, Se-Ha and Dong-Goo face being separated and sent off to two different institutes, as they have different disabilities. To save their home and remain next to Dong-Goo, Se-Ha recruits Mi-Hyun as a swimming coach for Dong-Goo and registers Dong-Goo for a swimming contest to gain attention. He is successful in getting public attention, but the brothers face yet another problem, as an unexpected individual comes into their lives.
Inseparable Bros was released in May of last year and has received four awards Blue Dragon Awards 2019 for Popular Star Kwang-Soo Lee, Korean Association of Film Critics Awards 2019 for the Best Screenplay by Sang-Hyo Yook, Best Actor Ha-Kyun Shin, Baek Sang Art Awards 2020 for Best Supporting Actor Kwang-Soo Lee.
The casting of the movie for each character was phenomenal. The younger character played by Ahn Ji-Ho for Se-Ha and the older character played by Shin Ha Kyun looked very similar both in terms of their looks and their mannerism. As we know Lee Kwang-Soo is one of the best actors to act in roles such as this. It feels like this movie was written keeping Lee Kwang-Soo in mind as he had played similar roles in "It's Okay That's Love", "High Kick Through the Roof", "The Accidental Detective 2: In Action", and "Confession" are other shows and movies where he portrays a somewhat similar image.
The movie begins with two characters meeting each other and pictures of how both disabled men who can survive together 20 years with the help of each other becoming bosom buddies and perfect partners. Not only that the movie also shows us that proper care and the help of each other is not a hindrance in the workplace.
It gives us a roller coaster feeling with frequent humor and emotional scenes. The movie kicks in between funny scenes that keep it from being an all-out emotional drama and gives life to the movie. Especially the "ramen" scene where Lee Kwang-Soo's character teases Shin Ha Gyun's character with ramen is priceless.
The movie was great as It raised awareness for people with disabilities giving the message that Water is thicker than blood and everything is possible in this world without limitations. The storyline and concept are not new, but the fact that it had a purpose was what made it good. It is 2 hours long movie at 114 minutes but it felt like a short story as you can see the storyline predictable in general. However, the movie has an emotional element and you can predict it miles away and it gets really sad which makes it worth watching.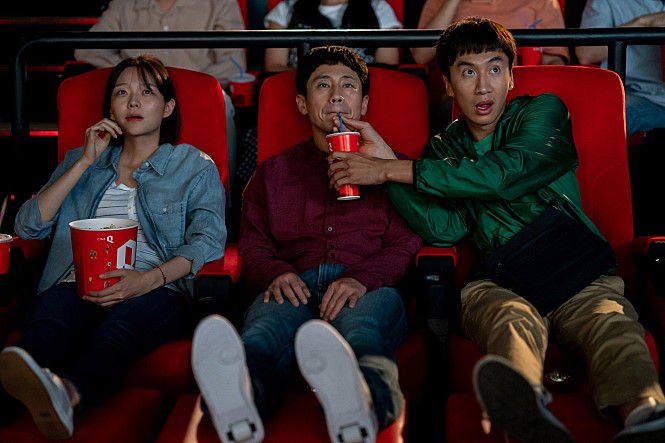 My rating:
Acting 9.5/10
Casting 9 /10
Plot 7/10
Effects N/A
Cinematography 7.5 /10
Overall 8.5 /10
Verdict
Inseparable Bros is a highly emotional movie for those who crave a tearjerker concept with an excellent acting performance by the main leads Shin Ha-Gyun and Lee Kwang-Soo. Although the storyline itself is common and predictable and was over-the-top at times, the acting made up for it, making the movie worth watching. 
What were your thoughts on the movie? Do you agree or disagree with my review? Leave a comment down below!