The sound of cheers and claps were resounding everywhere. KPOP Contest India truly has become a yearly festival for the Kpop community!
One of the most awaited events of the year, LG K-Pop India Contest 2019 Grand Finale was successfully held at Talkatora Stadium on July 27. Being a festival that all fans look forward to every year, the venue was filled with excited audience decked up in their best attire and fondly anticipating an evening solely dedicated to what they love – "K-Pop". The long line for entry into the venue was blustering with conversations related to anything and everything and the air was filled with laughter and joy. It did not matter if you had come alone or with a group of friends and family, if you are an old enthusiast or a newbie fan when it comes to K-Pop, everyone feels welcomed and loved in this family.
LG K-Pop India Contest 2019 Grand Finale, which was sponsored by LG Electronics India, kicked off right on time amidst the roars of the excited crowd. While everyone was looking forward for the upcoming performances of talented individuals in the finale, one of the other reasons for the excitement was also the return of K-Pop band IN2IT and former Produce48 contestant and Soompi Rising Legends 2017 winner Alexa to India. Media partner, Namas.K had earlier promised to bring both artists back after their last tour in India and they truly kept it. Their entry into the venue was welcomed with screams of joy reminding them of how much they are loved in our country.
Before starting off the contest, LG Electronics India MD Mr. Kim Ki Wan gave a brief speech addressing his plan to spread and bring more K-Pop stars in India. Mr. Kim also thrilled the crowd by quoting BTS leader RM's United Nations speech and implored everyone to love themselves. Additional speeches were also given by the Ambassador of the Republic of Korea to India H.E. Shin Bong Kil and Korean Cultural Centre Director Mr. Kim Kum Pyoung.
LG K-Pop India Contest 2019 Grand Finale was a night filled with solo and group vocal and dance performances. A variety of famous groups such as BTS, NCT 127, EXO, Seventeen, TWICE, BlackPink and more were covered by the contestants and their energy and charisma exuded and channeled towards the crowd who sang along to almost all the songs. Songs of solo artists such as Chungha, Rain, Hwasa and more also got their chance to shine as the contestants delightfully covered their dance performances. In the vocal category, there were some rocking and powerful performances while some took a risk with stripped out versions of their favourite songs. LG K-Pop India Contest 2019 Grand Finale truly showed everyone that there is no shortage of talent or love for K-Pop in this country.
After the performances were finally over, the winners were announced by the judges. Amidst bated breaths, Lokalz Crew from New Delhi and Harini Nittala from Hyderabad were declared as winners of the dance and vocal category respectively.
Winners of LG K-Pop India Contest 2019 Grand Finale
Dance
1st Prize: Lokalz Crew from New Delhi (Love Shot by EXO)
2nd Prize: Anonymous Crew from Mumbai (Firetruck by NCT 127)
3rd Prize: The Mystique from Imphal (Kill This Love by BlackPink)
Special Prize: Varuni Vikas Gokhale from Pune (Gotta Go by Chungha)
Vocal
1st Prize: Harini Nittala from Hyderabad (Euphoria by BTS Jungkook)
2nd Prize: Hitali Vernekar from Mumbai (I Miss You by Kim Bum Soo)
3rd Prize: Cocolin from Imphal (Don't Give it To Me by Hwasa and Loco)
Special Prize: Diksha Krishnan from Chennai (Jamais Vu by BTS)
But was the night was not over yet  as IN2IT and Alexa took over  and set it on fire as soon as the winners were declared.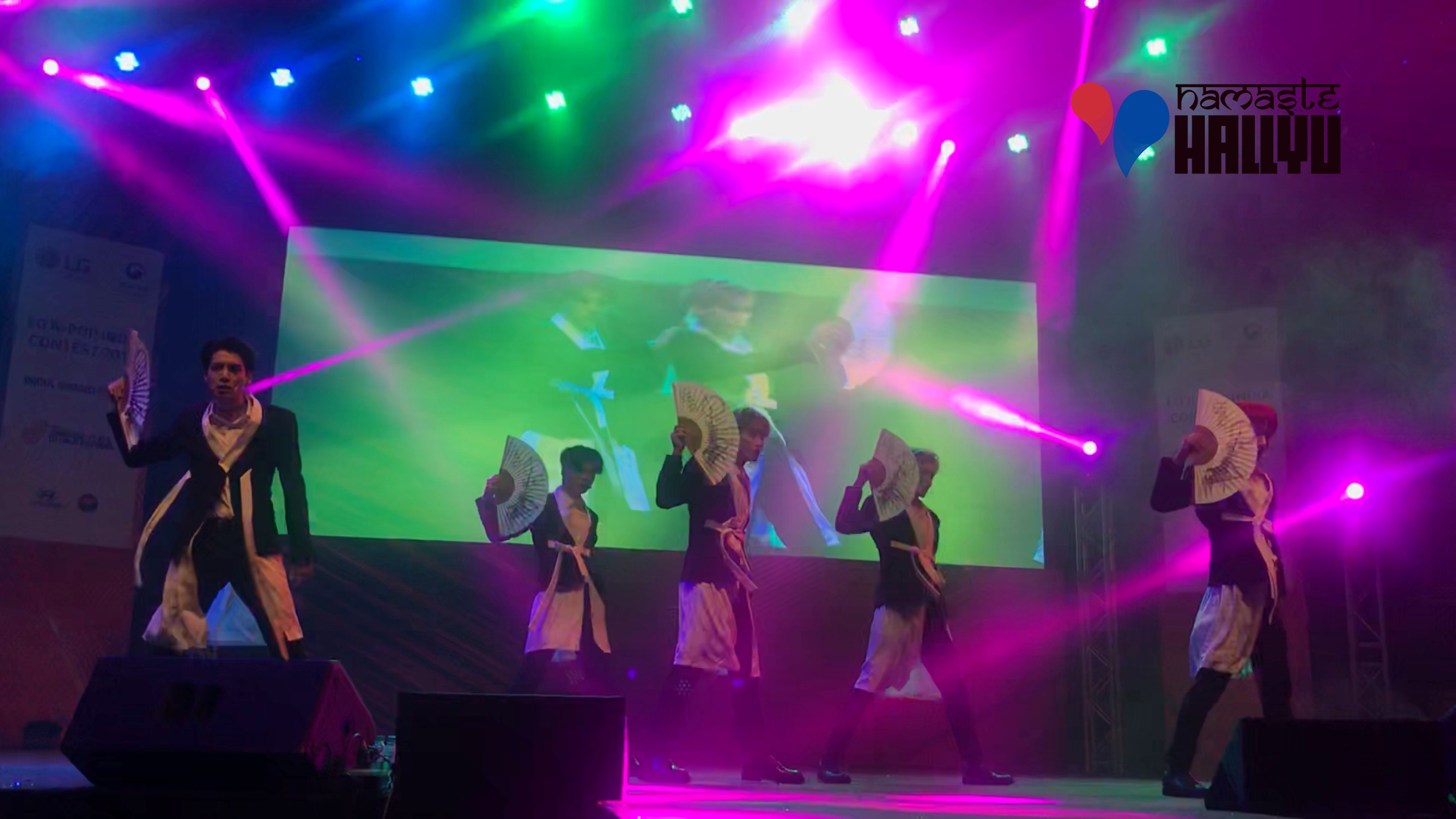 IN2IT delighted the audience by performing their upcoming comeback title track "Runaway" for the first time ever. Alexa also stunned the crowd with her covers of popular songs and strutted the stage with confidence and charisma. Seven lucky fans were also chosen by the artists to sing karaoke with them as they belted out to the tune of Blood Sweat and Tears by BTS. Alexa also announced her upcoming debut and with almost an hour of performance of title tracks, dance covers and also a little bit of bhangra, IN2IT and Alexa made sure to leave their mark as the audience was left wanting more and more.
View this post on Instagram
K-Pop is getting bigger and bigger in India and it has definitely reflected in the scale in which the K-Pop contest is being upgraded and held every year. This definitely does make everyone look forward to the next year to see what will be in-store for us and the entire K-Pop fan community in this country.