2022 is off to a great start with great K-Dramas in the list to binge watch. Ranging from crime-thriller to fantasy-medical, these shows are gripping and dripping with interesting plots and amazing castings. Follow this list to add them to your binge-watch list!
1. GHOST DOCTOR
Starring: Rain, Kim Bum, Son Na Eun, Uee
Release: 3 January 2022
Episodes: 16
Stream on: TvN, ViKi
Two doctors with poles apart personalities meet with an accident which ends up combining their spirits into one. This Fantasy-Medical K-drama shows the insights of a doctor's life and their relationship with the patients following a warm and interesting plot.
2. TRACER
Starring: Im Si Wan, Go Ah-sun, Son Hyun-joo
Release: 7 January 2022
Episodes: 16
Stream on: MBS, wavve
Hwang Dong Ju is a chief of taxation division 5 at the National Tax Service who works hard to trace money hidden from the tax service. His team conjures of Seo Hye Young, and boss Oh Young. In Tae Joon, director of regional tax office seems to have greedy and ambitious motives. This drama brings the bouts of corruption, conflicts and curiosity to binge on.
3. THROUGH THE DARKNESS
Starring: Kim Nam-gil, Kim So-jin, Jin Seon-kyu
Release: 14 January 2022
Episodes: 12
Stream on: SBS, ViKi
Song Ha-young, is an intelligent and determined criminal profiler whose job is to dig into his cases through the perspective of the criminal by analyzing and reading their mind. This chilling-thriller drama accounts his tribulations as Ha-young is challenged with inconceivable serial murderers.
4. ROOKIE COPS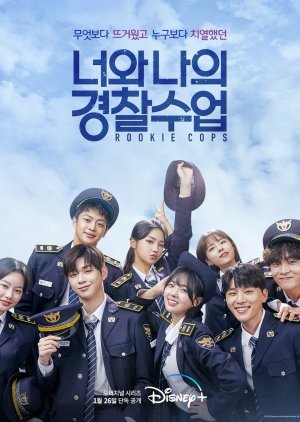 Starring: Kang Daniel, Chae Soo-bin, Park Yoo-na, Min Do-hee, Lee Shin-young, Kim Woo seok
Release: 26 January 2022
Episodes: 16
Stream on: Disney+
Wi Seung-Hyun is a freshman as the police university full of charms and justice. Go Eun-Gang is a freshman too at the police university. The drama revolves around the young adult rookies in the police university who find their way through the most conservative universities in Korea following their dreams, love and tribulations at a police university.
5. ALL OF US ARE DEAD
Starring: Park Ji-Hoo, Yoon Chan-young, Jo Yi-hyun, Park Solomon, Yoo In Soo
Release: 28 January 2022
Episodes: 8
Stream on: Netflix
As a zombie virus breaks out in a high school, the students are left with a near-apocalypse with no way to escape. The drama accounts the fear, fight and friendships as they try to escape becoming zombies out of this hell and stay alive.
Have you started any of these yet? Which drama are you looking forward to the most?
Connect with us on Instagram  Twitter  YouTube for more content, interviews, & news.