Doctor John (also known as Doctor's Room) is a 2019 medical drama directed by Jo Soo-won and produced by Studio Dragon that aired on SBS TV. The drama stars Ji Sung, Lee Se-young, Lee Kyu-hyung, and Hwang Hee in lead roles. Read on to know whether you should stream it or skip it!
Running time: 30 mins (32 episodes)
Available on: VIKI and Netflix
Cast: Ji Sung, Lee Se-young, Lee Kyu-hyung, Hwang Hee, Min-ah Jeong, Shin Dong-mi, Kim Hye-eun, Um Hyo-sup, Kwon Hwa-woon, Oh Seung-hyeon, Oh Hyun Joong
Plot:
Actor Ji Sung plays the role of Dr. Cha Yo-han, the head of the anesthesiology department at Hanse Medical Hospital. At the beginning of the show, he is portrayed as a murder convict who is serving a three-year sentence in prison. Being a doctor who had once committed euthanasia on his patient, Dr. Cha is considered to be an unfit doctor by many despite his genius skills and knowledge in the field. Later in the show, the mystery revolving around him unfurls when we come to know that he is suffering from a rare and incurable disease called CIPA wherein a patient is unable to feel pain and temperature.
Playing the role of Kang Si-young, actor Lee Se-young is a second-year resident in the anesthesiology department at Hanse Medical Hospital. Due to a haunting past, Kang Si-young gets ready to stop practicing medicine and instead disappear to a faraway place. But before she leaves, she decides to work part-time as a temporary doctor at the same penitentiary where Dr. Cha is serving his prison time. However, she drops that plan of disapearing to a far away place, after she meets with the mysterious Dr. Cha who helps in changing her decision and wanting to be a doctor again.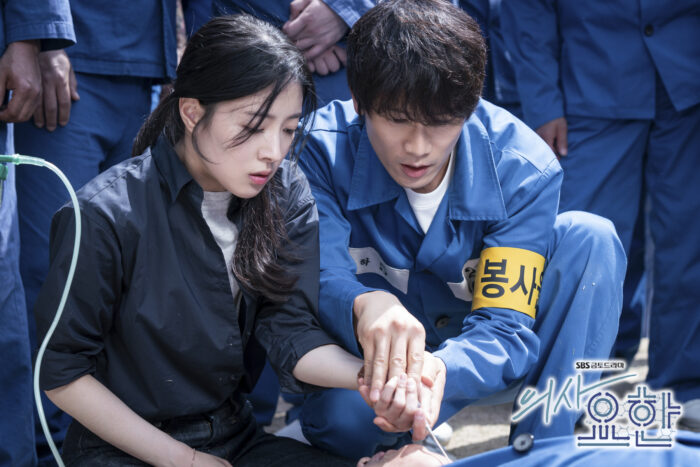 Apart from these two main leads, the story also brings to light two characters- Son Seok-ki (played by Lee Kyu-Hyung), a prosecutor, and Cha Eun-Jeong (played by Shin Dong-Mi), a nurse. They are both seen constantly trying to destroy Dr. Cha's career, the reason for it, being revealed only later in the show.
Characters of the Drama:
One of the main reasons we consider the show to be special is its ability to portray characters in a very raw and real sense. At the end of the drama, we learn that no one in the show can be termed as a villain since every character has a compelling and reasonable backstory that justifies their actions. While prosecutor Son Seok-ki and nurse Cha Eun-Jeong are seen to be holding a constant grudge towards Dr. Cha, we later come to know the reason behind their hatred and pain was because Dr. Cha Yo-Han had euthanized and spared the suffering of a criminal who had murdered the daughter and son of the nurse and prosecutor respectively.
The character arcs of the two main leads were also well-written and showcased beautifully with simple yet interesting dialogues. Likewise, the romance and chemistry between the two were one of the most genuine ones in the history of K-Dramas. With zero typical K-Drama scenes and dialogues, their relationship grows gradually and slowly without overshadowing the drama's theme and purpose at any point.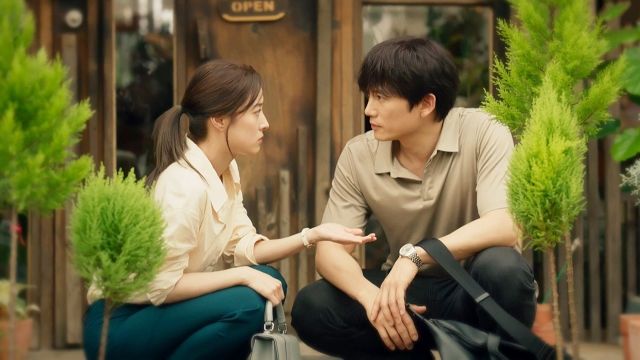 Along with the main couple, the show also gives screen space to a second couple that acts as a good filler to the tense and suspenseful plot of the drama. With subtle romance and feel-good scenes, their story is refreshing and heartwarming. The fellow medical residents in the Pain Management Department also give a colorful, fun, and fresh outlook to the drama.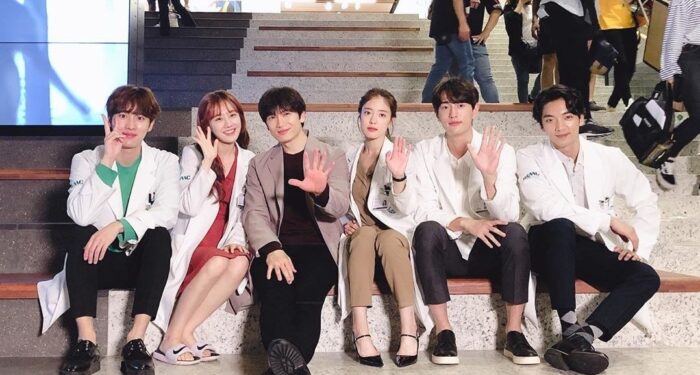 Main Themes:
Having its core theme as euthanasia, the drama does a great job in discussing such a sensitive topic without controversial or heart-wrenching emotions. The drama presents the viewers with various viewpoints on the topic with arguments both for and against it. Using the characters of the show, the debate on euthanasia is discussed from individual viewpoints, beliefs, and opinions.
The show also talks about the duties and responsibilities of a doctor to their patients. Dr. Cha Yo-han and his fellow students embark on a new journey every day when they deal with different patients and their diseases. The importance of empathy and the need to understand one's pain is discussed beautifully in many scenes.
The Message it Conveys:
Doctor John leaves a simple yet impactful message to the audience. Its refreshing take on serious and scary subjects like pain and death makes the drama unique and special. It conveys to its audience the importance of feeling pain and understanding someone else's pain in the journey of life. As Dr. Cha says, "Feeling pain is indicative of one's survival. Pain resides inside all of us and our lives come to an end with pain. Even though pain and death are inevitable, having someone by your side to share your suffering will not only lessen the pain but also give you the strength and courage to withstand and overcome it."
Overall, the drama conveyed its message and lessons it wanted to impart with a great script, an engaging and thrilling screenplay, convincing and emotive acting by all the actors, and lastly, pleasant and addictive soundtracks that perfectly fit emotional scenes of the drama. Without a doubt, the drama can be considered to be on par with western medical shows.
Why You Must Watch Doctor John:
Unlike all the regular medical dramas out there, Doctor John stands out for several reasons. Right from its unique story plot, pleasant soundtracks, and character set-ups, Doctor John gives you a K-Drama experience like no other. With the theme of the show mainly revolving around pain management and the concept of euthanasia, the drama is not just new and engaging, but also highly informative. It introduces the audience to rare diseases with interesting diagnoses in layman terms. The journey of Dr. Cha Yo-han and his students at the hospital is heartwarming to watch. Despite being a patient himself, Dr. Cha's expertise in the field and his dedication towards curing people of pain will have a huge impact on you.
The first few episodes of the drama got us hooked because of its promising and engaging storyline. The drama then builds up more as the characters are introduced gradually and each of them seems to have a mysterious past shaping their current personalities. With a bit of suspense building up in every scene in the beginning, Doctor John does not let the viewer bat an eye.
Our verdict: STREAM IT!
Doctor John is an underrated gem in the K-Drama community that requires a lot of attention and acknowledgment. With many K-Dramas like Hotel Del Luna, Crash Landing on You, Her Private Life, and Extraordinary You topping the list of hit dramas of 2019, Doctor John is almost always forgotten. Take a chance and add this to your watchlist. We assure you that you will not regret the decision. Trust us, your most favorite medical K-Drama will also fall short in front of this original and new take on doctors and their lives. This is definitely a drama to be added if you love Medical dramas or even K-Dramas in general.
Have you watched this drama? What are your thoughts about it? Do let us know.
Follow our Instagram (@namaste_hallyu) and (@namastehallyustudio) for quick updates of Hallyu news and more!