Jang Da Ah, the elder sister of K-POP Idol Jang Wonyoung is making her debut as an Actress.
On May 25, a news report revealed that Jang Da Ah has confirmed her role in the upcoming Tving drama 'Pyramid Game'. She will be portraying the role of Baek Ha Rin- the only student who received an A grade in the popularity poll.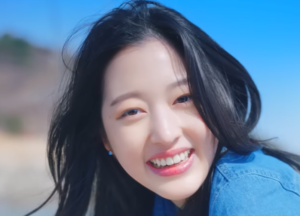 Based on a webtoon 'Pyramid Game' is a school thriller about Sarang High School where students' popularity is determined through popularity polls, and those who receive an F grade become victims of school violence.
Jang Da Ah has signed a contract with her agency, King Kong by Starship, and has been preparing for full-fledged activities in the entertainment industry.
Best Wishes to Jang Da Ah. We can't wait to see her On-Screen Soon!
Are you excited to see Jang Da Ah's acting skills? Let us know in the comment section below.
Connect with us on Instagram Twitter YouTube for more content, interviews, & news.