Are you looking forward to the idol romance drama 'Imitation'? If not, you might want to consider adding it to your watchlist as it is full of potential.' Imitation' is a drama that will interest a lot of K-Pop fans.
Summary
'Imitation/ Imiteisyeon / 이미테이션 is a KBS drama, directed by Han HyunHee based on the popular webtoon of the same title. It tells the stories of idols in the entertainment industry. The story of 'Imitation' is centered on solo artist La LiMa and three fictional groups SHAX (Jun, JongHo, HwiYoung, Park YuRi, Ahn JungHoon, and Chani as a former member), Tea Party (Jung MiSo, MinSeo, Lim NaYoung),  and SPARKLING (YunHo, SuWoong, SeongHwa, San). The drama was aired on May 7th with a total of 12 episodes.
The webtoon 'Imitation' (in Korean "이미테이션") was written by Park KyungRan starting 2014. It is popular in Korea and also across the globe with over 3.73 million subscribers on Kakao. You can read the webtoon here in Korean and here in English. You can follow the author's Instagram and the beautiful art here.
Cast
U-KISS's Jun (Lee JunYoung) as SHAX's Kwon Ryuk
Kwon Ryuk is the center of the popular idol group SHAX who tops the charts. He has everything: talents, a good personality, perfect visual and physical, and qualities that make a good idol. However, everything changed since fellow member EunJo's incident. His sweet smile is just a show for the camera now.
Then, Lee MaHa (from Tea Party) appeared in front of him. She has the concept of a fake La LiMa and started to scratch on his nerves. After getting cursed at in the comments she can be seen conducting herself politely and positively with a smile which results in slowly gaining popularity by going places. Kwon Ryuk is annoyed with her, which makes him feel upset. As days go by he starts to miss her. He is on a rollercoaster of feelings because of his feelings for her which are explosive, childish, and pathetic.
Jung JiSo as Tea Party's MaHa
MaHa is Tea Party's center. She dreamed of being an idol when she was young. But the road to becoming a star is rough was about the give up her dream to become a singer when she participated in JiHak's audition. She was the fake of top star La LiMa in events which was outside of Seoul. That is how she debuted as a member of the Tea Party. That is when she meets the inaccessible top star Kwon Ryuk. While seeing him shining on stage, she wants to do better to become a real star (and not a fake one).
T-ARA's JiYeon as solo artist La LiMa
La LiMa is the most popular solo female idol who became famous at a young age and has tons of fans. She is the wannabe sexy icon full of charisma with a girl crush image. However, she is always a lonely soul. But she was able to endure it because of Kwon Ryuk as he debuted at the same time. She can't manage to see MaHa (her fake) getting in between her and Kwon Ryuk. That is hurting her pride. Well, she finds MaHa annoying and loving at the same time.
ATEEZ's YunHo as SPARKLING's YuJin
YuJin is SPARKLING's center. On the outside, it is kind of hard to know why he became an idol because he looks colorless and odorless. On the inside, he is strong-minded. He is hiding his perseverance and tenacity behind his soft looks and sweet smile. YuJin was with MaHa (Tea Party) trainee who trained hard to become an idol from the same agency. When MaHa is having a hard time or is lonely, he will show up to protect her. He created his way to love her. Later he became a rival of SHAX and SHAX's Kwon Ryuk when he noticed they are gazing at each other before the stage.
SF9's Chani as ex-SHAX's EunJo
EunJo and Kwon Ryuk are of the same age and were the most popular members of the group SHAX. They are best friends and rivals.
On the day of the concert of SHAX, EunJo disappeared right before the final stage. His disappearance left a deep scar on Kwon Ryuk. However, no one could find EunJo after that day. He reappeared 3 years later and finally reveals the key reason for his disappearance on that day.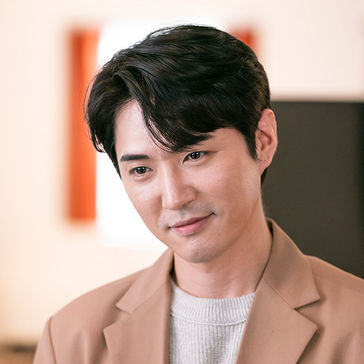 G.O.D's Danny Ahn as Tea Party's agency CEO JiHak
JiHak is the CEO of Tea Party's agency. He has a lot of connections and has great abilities. Earlier, he used to work for an agency know as NOG who took care of the group SHAX.
He took care of the six members of SHAX and earned a lot of respect and envy from many junior managers. However, after the EunJo incident, he left NOG.
He came back 3 years later as the CEO of CAFE H and went for the audition again with three members from Omega. So they can debut under Tea Party. He started a suspicious race by debuting the first idol with a minimum hourly wage system in Korea.
ATEEZ's JongHo as SHAX's Hyuk
Hyuk is the maknae and main vocal of SHAX. He grew up along the hyungs (SHAX members) and started his training at a very young age.
DoJin is losing his mind with his cuteness as it is just a trap to hide big problems. When the EunJo incident happened, he tried to change the mood with his aegyo.
SF9's HwiYoung as SHAX's LeeHyun
LeeHyun is the vocal and producer of SHAX. He started as an aspiring composer but became a member of SHAX with his idol-like visual.LeeHyun is addicted to music to the point that fans ask him to remove his headset.
One day, he got to hear Tea Party Ria's voice and fell for it. He usually had no interest in anything that does not concern SHAX members. But Ria became an exception for him.
Park YuRi as SHAX's DoJin
DoJin is the funny guy of SHAX who is always looking for fan's attention. He is good at noticing members dating life. DoJin also finds out Kwon Ryuk and MaHa dating. He has a Tom and Jerry chemistry with the maknae Hyuk. They share about Kwon Ryuk and MaHa's secret dating.
Ahn JungHoon as SHAX's JaeWoo
JaeWoo is the leader of SHAX who is good at controlling member's tensions and good at taking care of any situation. He gives sweet advice and warm encouragement to his team members.
JaeWoo is busier off stage than on stage. After the EunJo incident, he became more attached to the team.
MinSeo as Tea Party's Ria
Ria is Tea Party's leader and main vocal with a beautiful voice but was eliminated from auditions all the time. She finally managed to debut under Omega Three. But they disbanded on the day of their debut. After that, she has been doing a lot of part-time jobs until she re-debuted under Tea Party. Ria is thankful to SHAX's LeeHyun as he recognized her vocal talents. The atmosphere is sweet and filled with happiness. We can see sparks flying as they became interested in each other.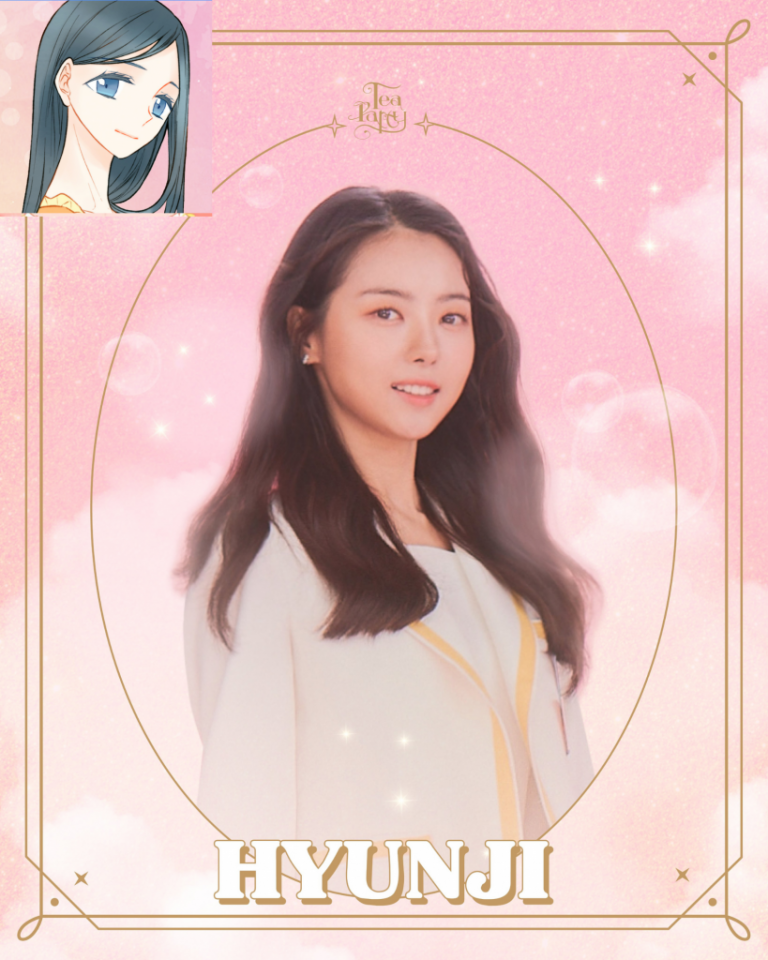 Former PRISTIN member Lim NaYoung as Tea Party's HyunJi
HyunJi is Tea Party's visual. She was cast as an idol in middle school because she was so pretty that she was called a goddess. HyunJi thought she would make a splendid debut as a member of Omega Three (with MaHa and Ria) but it was a failure. She took a new step toward's her dream by re-debuting in Tea Party.
She has feelings for SPARKLING's YuJin but she has been hiding them. Even if her feelings are obvious, YuJin can't notice her feelings because she is always here by his side.
ATEEZ's SeongHwa as SPARKLING's SeYoung
SeYoung is a member of SPARKLING. He is a strong and quiet person. Fans say he is a hidden influential person. SeYoung has a strong personality and is the only opponent of HyunOh.
ATEEZ's San as SPARKLING's MinSoo
MinSoo is a member of SPARKLING with a lot of freshness. He is the sparkling of SPARKLING. He is stealing hearts.
Boys Republic's SuWoong as SPARKLING's HyunOh
HyunOh is SPARKLING's previous center. He debuted as the center of SPARKLING. Later he is removed from the position as YuJin takes his place. He appears weak in front of the strong and strong in front of the weak. He is a troublemaker who wishes to steal YuJin's position.
Former Baby V.O.X's Shim EunJin as reporter Byun
Reporter Byun chases every move of the idols.
Meet the three groups in drama
SHAX: Kwon Ryuk (Jun), JaeWoo (Ahn JungHoon), LeeHyun (HwiYoung), DoJin (Park YuRi), and Hyuk (JongHo).
Tea Party: MaHa (Jung JiSo), HyunJi (Lim NaYoung), and Ria (MinSeo)
SPARKLING: YuJin (YunHo), HyunOh (SuWoong), SeYoung (SeongHwa), and MinSoo (San)
Posters & Teaser
Why you need to watch Imitation?. You can read our article on 'Reasons To Add K-Drama 'Imitation' On Your Watchlist About Idols Which is Based On Webtoon.(click the link to read the article)

Stay tuned for more updates about Imitation on Namaste Hallyu.