LAY of EXO Announces 'Trainee Global Recruitment Program' Through His New Company
Posted by : Contributory Writer
Last updated on December 4th, 2020 at 02:33 pm
"I'm excited to share my trainee plan officially started through my new company," said Lay Zhang, member of EXO.
On the 7th of October 2020, that happened to be the birthday of EXO Member Lay Zhang, he officially launched his own entertainment agency, Chromosome Entertainment. Along with a notion teaser that was dropped on their official Instagram handle, an exciting announcement was presented. The new entertainment agency is officially recruiting their first group of trainees, globally this year! Fans all over the world are so excited about this new venture and have showered Lay Zhang with their love and support.
https://www.instagram.com/tv/CGBnEa-HkEI/?igshid=127t8mrj0jm0q
Isn't this news just exciting? Chromosome Entertainment has opened doors for a new look and perspective so, if you are aspiring to be an idol, dancer, or singer in the K-POP field, this is your chance. How cool would it be if an Indian makes it into their recruits?!
The entertainment agency is set in motion as they welcome those "with the heart to dream, talents, and the desire to work even harder. We welcome those that are willing to give all of their time and sweat to reach their goal," and they further wish to earmark a new era, that is real and strong.
Lee Soo Man, founder of SM Entertainment, also wished Lay Zhang for his new venture in the form of a video message.
There is no gender specification but the trainees are required to be between the ages 13 to 18 . (If you're above 18, do you feel old already? Trust me, YOU ARE NOT ALONE!)
The recruitment program has three steps, Online Preliminary Selection, Online Audition, and Formal Training System. The trainees who have been accepted will be divided under four categories – Rap, Dance, Vocal and All Round.
Post training, the recruits who will be selected for debut will be determined off a point system from the formal training system. Given below are the instruction posters and links, that were posted on Chromosome Entertainment's official Instagram and Twitter accounts. Go through them carefully if you are willing to shoot your shot.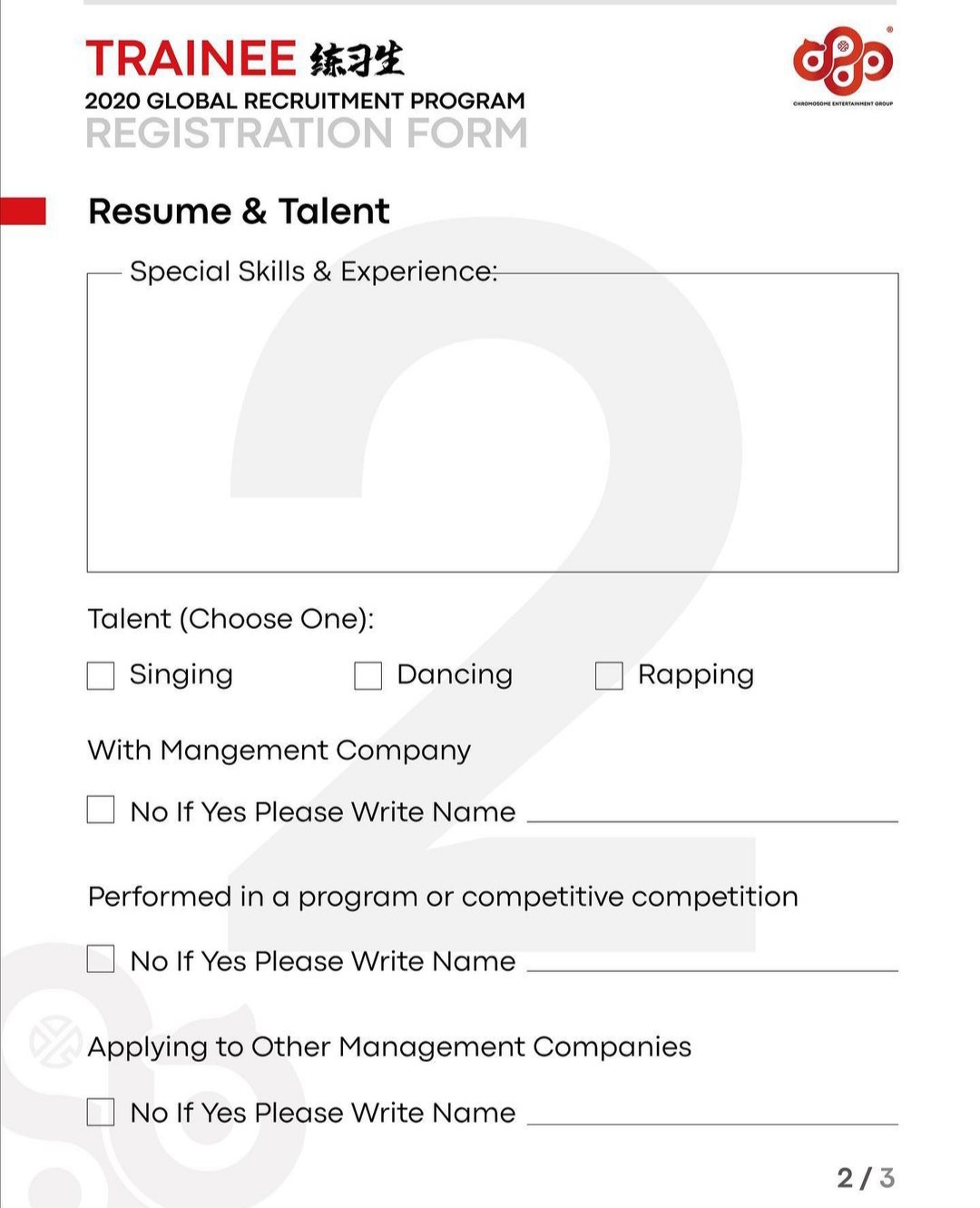 To all those who are planning to send in your videos, Namaste Hallyu wishes you all the very best and we sincerely hope that your talents are recognized  and you reach where you deserve to be!
Good luck!
Tags: exo, exo lay, exo yixing, exok, exom, kpop, KPOP News, lay, yixing, zhang yixing