With a successful debut under their belt, rookie boy group Ciipher has recently made their anticipated first comeback with 'Blind'. To commemorate their comeback, the septet gave an exclusive interview to Namaste Hallyu and talked about their passion for music, working with Rain, love for Indian fans and more.
Comprising of seven members – Hyunbin, Tan, Hwi, Keita, Tag, Dohwan and Won, Ciipher debuted on March 15 with their EP 'I Like You'. Their debut track was well-received by fans all over the world and the official music video currently has over 2.6 million views.
However, not fazed by the successful start, the group is working even harder to be an artist that their fans can be more proud of. Hyunbin expresses his gratefulness to their fandom and shares his vision for Ciipher, "First, we would like to thank our fans, Clues for giving us so much love. I think within the next five years, Ciipher will be expressing and delivering different things through music and giving happiness to people. Just like the meaning of our group's name, we want to be right next to our fans and be the kind of friends that give them comfort and encouragement. In addition, we want to be artists that our worldwide Clues can be proud of."
While the successful debut may have put Ciipher at the forefront of the 4th generation idols, the group faces a lot of expectations and pressure because of their special connection to a legendary artist in the Korean music industry. Ciipher is the first boy band to debut under R.A.I.N. Company, which has been founded by Rain himself. Nonetheless, the group is trying to use the added pressure to their advantage and create it as a driving force towards their own success. Won adds to this statement, "It will be a lie if we say that we do not feel the pressure. However, thanks to that, I think we got a driving force during our practice. In the future, we are working hard to become a group that grows well."
Tan also reminisced on how Rain gave them a lot of advice during their trainee days and treated them like a younger brother. He adds, "We have had a lot to learn from Rain, but among all of them if I had to pick then it would be – "The sweat that you shed right now will never betray you. You will do well." These words gave me a lot of strength and I am very thankful. Also, just his presence is something that gives us a lot of strength."
Ciipher's debut was also much anticipated because of the various experiences that many of the members had before joining R.A.I.N. Company. Dohwan and Keita were both previously part of YG Entertainment's Treasure Box. Hyunbin ranked at 32 on the survival show Produce X 101, Won was a previous member of boy group 1THE9 and Tan had participated in the survival show NO.MERCY, which formed MONSTA X.  When asked about what had changed the most since their trainee days to debut, Dohwan shares, "If we talk about what has changed that most since our trainee days, I think it is our mental attitude. Since now we are in front of the cameras and many people recognize us, I think we have started to be careful of our actions and are more considerate about the clothes that we wear daily. We want to be a group that makes songs that gives comfort, happiness and many emotions to those people who listen to them."
The group further spoke about the bond that they have shared with each other since their trainee days despite having some age differences between the members. Tan gives an insight as he states, "I think we got closer by approaching each other first and putting efforts to find a common ground on which we can converse. Since there are many things that we can do together, we rely on each other and feel a strong bond."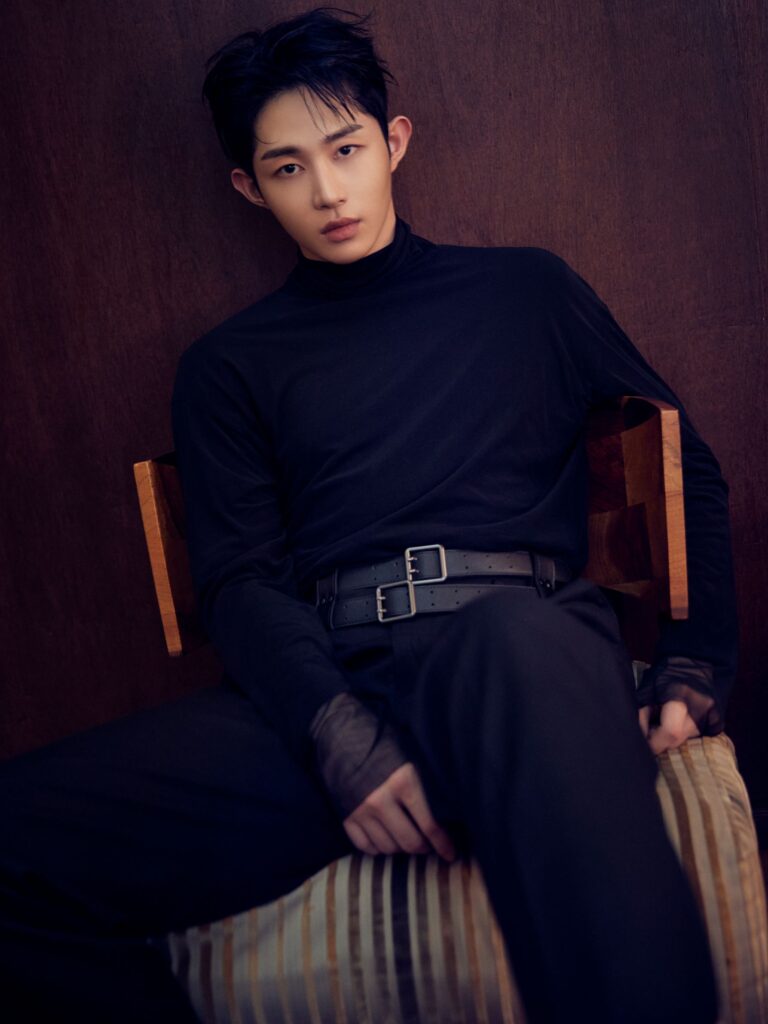 Following their debut with 'I Like You', Ciipher made their first comeback with 'Blind' and the group brought a sense of maturity in their second album, which was completely different from their previous one. Discussing their preparation process for the comeback, Tag shares, "Personally, even though I felt really proud and grateful that our start with the first album was filled with my songs, I also had many regrets. Couldn't I have started with more good songs or done better? These were the thoughts that I had. That's why for this comeback, we have produced in a very different and dynamic way with a wider spectrum of music, sound and visuals so that we don't have any regrets later. Our biggest wish is that through this album, the public will be able to appreciate us more and enjoy themselves while listening to us. Compared to 'I Like You', it is more complete and you will be able to feel the maturity and individuality of Ciipher."
Keita also professed his wish for their efforts to be known since the members have had their say in the creative process of their comeback, "First, I think many people know this but this album is special because all of the members have participated in composing and writing lyrics. I also hope you know a little bit about our efforts behind the album. We will grow further so that we can show you more diverse music styles, so please look forward to it."
When asked about their favourite track in the second album, Hwi confidently answers, "It is the first track 'Moon Night'. It is very comfortable to listen to and the beats which come after the bridge makes you feel good."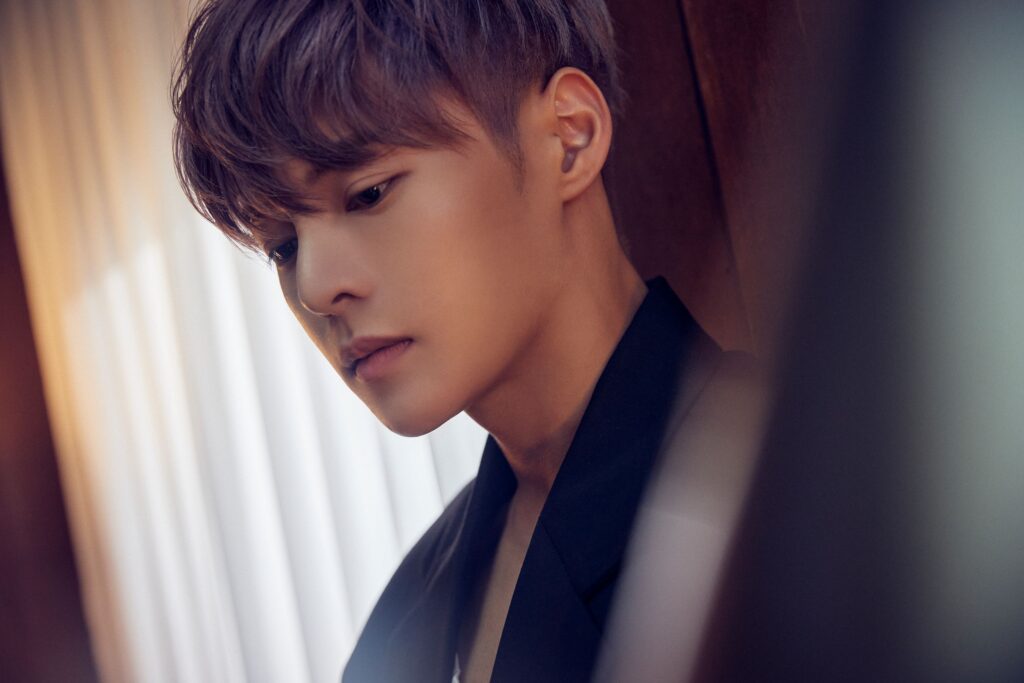 As Ciipher debuted earlier this year, the group unfortunately still has not been able to meet their fans directly because of the pandemic. However, since the situations are getting better at many places, there soon might be a chance that they will get to meet their fans. When asked what would they want to do when things get better, Won expresses, "We have not had the chance to personally meet Clues much after our debut. If we later have a chance, we want to see them often. We really want to do a concert where we can show all of our performances in front of our fans."
As the discussion moves towards India and Indian fans, Dohwan emphasized his fascination with the Taj Mahal and stated, "Taj Mahal! I want to go there once in my life. Once the situation gets better, we will definitely go to meet our Indian Clues."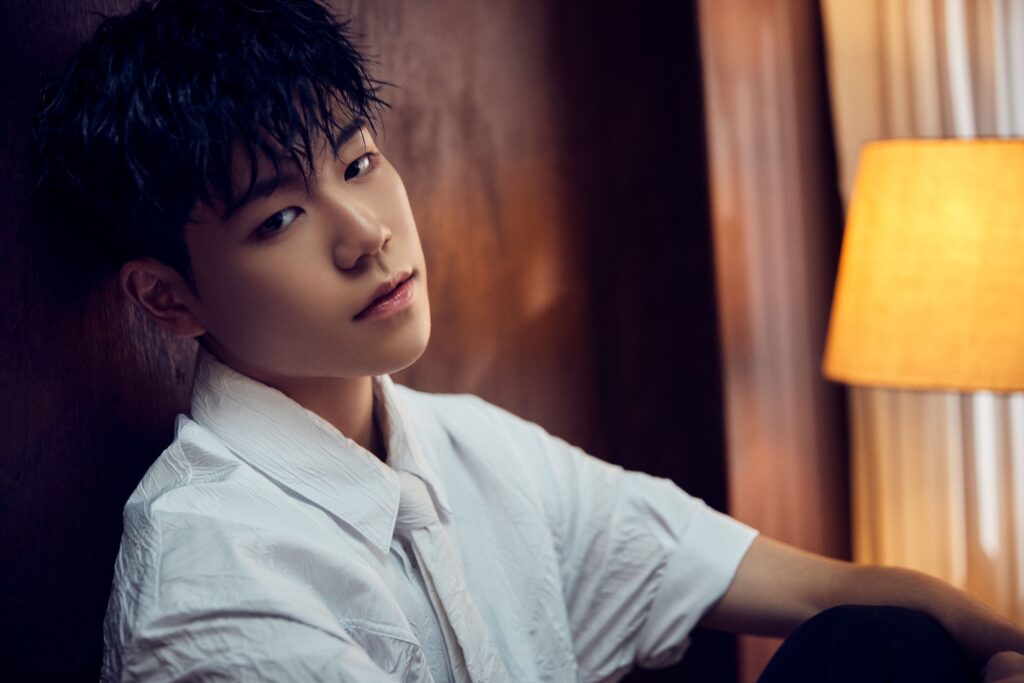 Ciipher further added loving messages for their Indian and International fans, as Hyunbin says, "Clues, thank you for always loving and supporting Ciipher. Even though we are physically apart, our hearts are close than anyone else. Just as we get our strength from Clues, I hope you all also find your strength by looking at us. We are currently going through difficult times, but let's be together for a long long time thinking about the happy memories we will spend in the future. I love you, Clues."
Ciipher may be a newly debuted group but this group is definitely a group to watch out for, after all, they have managed to create an identity of their own, despite all the hardships and pressure.
Want to know more about the group? Check our our 'Chai Time with Ciipher' as the boy group spills some tea and shares some insights!
Connect with us on Instagram Twitter YouTube for more content, interviews & news.
Written by Saakshi