Hip-Hop group Epik High becomes the first ever Korean artists to receive their 3rd invite to perform at the Coachella Valley Music and Arts Festival 2022!
On January 13, OURS Co. said, "Epik High have been invited to the U.S. grand music festival 'Coachella Valley Music and Arts Festival 2022'."
The group was previously invited and included in the artist lineup back in 2016 and 2020, hence this year's invite marks their third.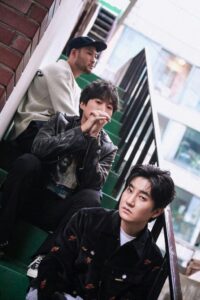 Coachella is one of the most popular music festivals that garners global recognition, and is hosted annually for a fortnight in Indio, California. This year's festival is eagerly looked forward to as it will be taking place after two years due the COVID-19 pandemic.
In other news, prior to their performance at Coachella, Epik High is in plans to drop the second part of their 10th album titled 'Epik High Is Here (Part 2).'
Connect with us on Instagram  Twitter  YouTube for more content, interviews, & news.