On September 15, DAWN unveiled his latest EP, 'Narcissus,' marking his debut release since joining the AT AREA label earlier this year. This EP serves as a seamless continuation of his previous single, 'Dear My Light,' a track that Billboard hailed as his"most successful chart hit in Korea thus far." AT AREA is headed by GroovyRoom who is also helms as the executive producer of this EP with co-executive production by Gwaca.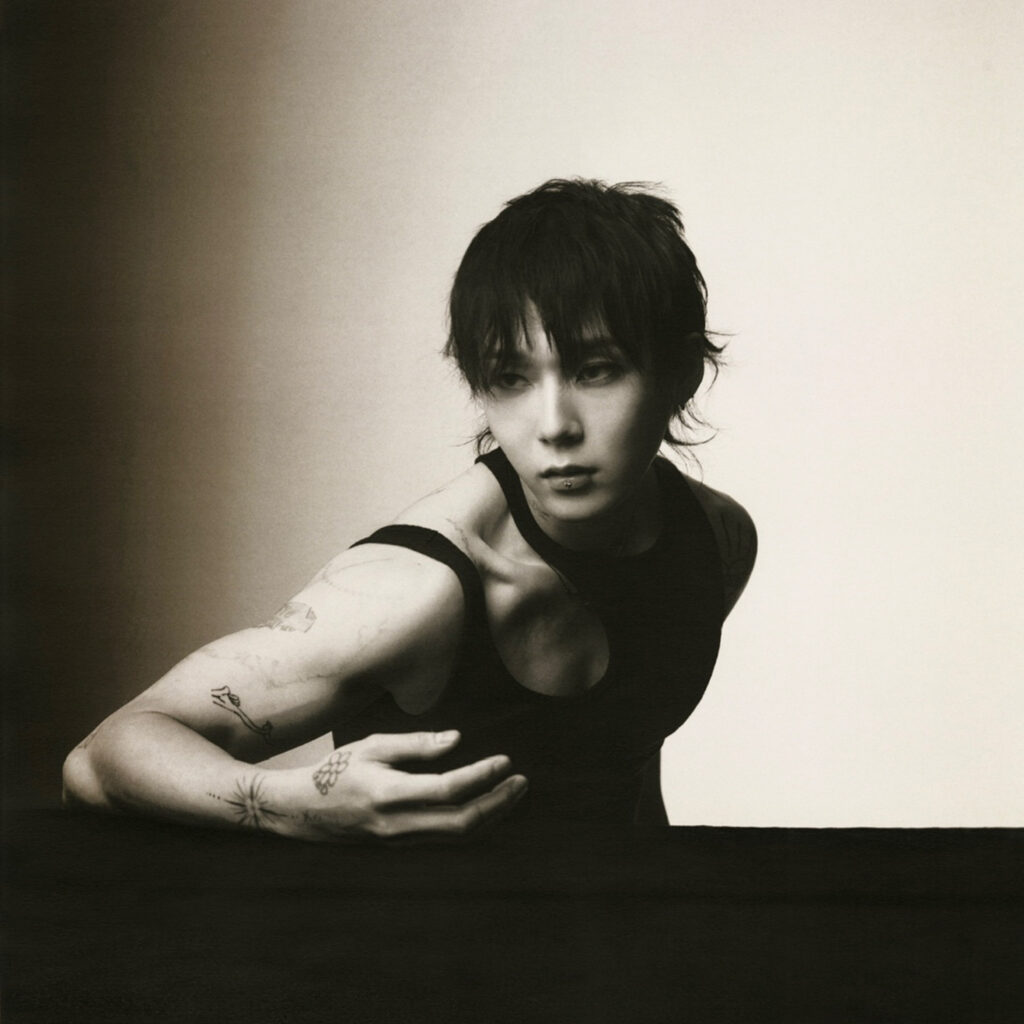 "Fate and Love is my self-reflection given form, manifested with my thoughts and feelings. I cherished this reality surpassing ideals. Defining love felt futile, as reality transcended the ideals at times. Parting from love means relinquishing a fragment of myself projected onto them. We're not merely growing apart. I fell in love with me, and my version of you."

– DAWN, on his new EP NARCISSUS
DAWN's new album is a testament to his artistic evolution, highlighted by his distinctive vocal tone, acknowledged and praised by music critics. He ventures into newer musical territories through collaborations with notable artists such as pH-1, 10CM, GEMINI, and more. With a tracklist of eight songs, including two in English, 'Narcissus' presents a roster of musical styles and a diverse range of genres, effectively demonstrating his exceptional versatility as a performer.
DAWN took the role of a lyricist for this entire EP, placing unwavering passion and boundless creativity on each track, including the spotlighted 'Heart' and 'Star.'
Star is a moving, slow-paced acoustic ballad that, weaves a touching narrative of farewells and core memories, with DAWN expressing his desire to become the night sky for his beloved star. Heart, co-written by LEEZ, promises that the upcoming MV will feature the artist's impressive dance skills. Notably, Narcissus marks DAWN's introduction to English tracks with 'Fallin,' a mid-tempo alternative pop song featuring Korean-American Rapper pH-1, and 'Abyss,' a captivating synth-pop composition.
In the physical release of the EP, DAWN presents a combination of love fragments he has both experienced and imagined. Collaborating with film writers, each song takes on a distinct scene in a larger narrative. the artist has enriched the release by serving the stories in multiple languages and accompanying them with personally designed and painted artwork, creating a visually immersive and cohesive experience.
DAWN, formerly E'Dawn, has had a diverse musical career in South Korea. He began in the group Pentagon, in 2016, contributing to their success with his songwriting. After his departure from the group in 2018, he joined P Nation and debuted as a solo artist with 'Money' and the release made its debut on the Billboard World Digital Song Sales Chart. During his time at P Nation from 2019 to 2022, DAWN released numerous singles, an EP, and a collaborative EP, earning him recognition as a beloved figure in the industry, as noted by Hypebae. He parted ways with the management in 2022 and signed with AT AREA, where his release 'Dear My Light' gained recognition.
Beyond music, DAWN is known for his unique fashion sense, being part of the first Korean celebrity couple in a Calvin Klein campaign, and gracing covers for various Korean and international magazines. Recently, he made appearances at Paris Fashion Week and collaborated with U.S. publications like Rolling Stone, GQ, and Hypebae.
Have you watched the MV for STAR yet?
Artist Socials:
INSTAGRAM | SPOTIFY | TIKTOK| YOUTUBE | TWITTER
Picture Credits: AT AREA
Connect with us on Instagram Twitter YouTube for more content, interviews, & news.