Hip-Hop rapper BLOO has officially made a comeback with his second full studio album titled, 'Moon and Back,' on October 28.
Through this new album, the artist has displayed his true self and further worked on the creation of lyrics and music, for all eight tracks. This album is a follow-up to his previous (first) album 'BLOO IN WONDERLAND 2,' which was released back in June 2021.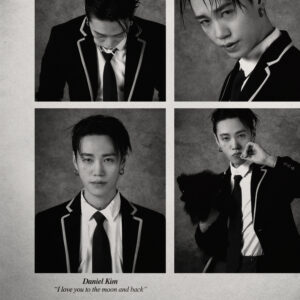 'Girl in New York' serves as the title track for 'Moon and Back,' where he sings about missing his former girlfriend and hopes that she returns to him. It's a great song with addictive beats and melancholy lyrics, but BLOO looks absolutely great in the music video and has portrayed his role really well.
In the MV he is heartbroken and is longing to reanimate his old flame, who has clearly left a deep scar on his heart. His yearning causes him to get intoxicated on a regular basis, which results in hallucinations of his ex-girlfriend.
Throughout the album, we see his various sides, as he incorporates them in his songs and further sings about his experiences on romance and heartbreak. The title 'Moon and Back' is inspired by the moon and the essence it holds to him, referring to the saying "I love you to the moon and back."
He hopes that listeners can see his talent and personality via all the tracks.
About BLOO
BLOO is a South Korean Hip-Hop singer who is widely known in the industry for his deep voice, rap, and great music. His debut mixtape 'Tony,' includes one of his popular tracks 'Drive Thru' which currently has over 1.2 million streams on Spotify. Back in 2017, he released his first extended play 'Downtown Baby,' which has been inspired by his own love story and has over 12.3 million streams.
The artist has released many singles, OSTs, and extended plays. 'BLOO IN WONDERLAND' and 'It's Not Love I'm Just Drunk.' He is featured in many Spotify editorial playlists and publications including, GQ KOREA and Vogue Korea.  
He aims to continue to impress and express his feelings and personality, to his listeners through his genuine lyricism and production.
Connect with us on Instagram  Twitter  YouTube for more content, interviews & news