On December 29, it was announced that the K-Pop artist B.I will be performing live for GRAMMY's new digital concert series 'Global Spin', which will be streamed online. 
According to GRAMMY's, 'Global Spin' is created with an intent to promote notable artists and groups from all around the globe, celebrating both the creators and their home countries. B.I will become the first Asian and K-Pop artist to perform for the series. The concert series will be available on the official website and their social media channels.
The artist received the proposal for the same from GRAMMY's in December and was requested to select and arrange a song for the upcoming show.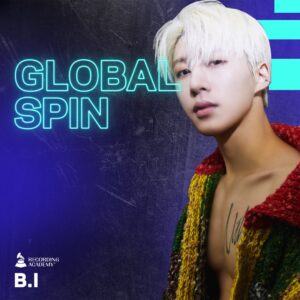 Recently, the artist released a full length album titled 'WATERFALL' and an EP titled 'COSMOS', writing and composing each and every song by himself. The album received a great response from fans all around the globe as it topped the iTunes album chart in 24 nations and the recently released EP ranked first on iTunes song charts in 15 countries.
In addition to this 'WATERFALL' was also ranked first among the 10 albums in 'The Best K-Pop Song and Album of 2021' by Time Magazine. 
B.I's GRAMMY Global Spin will be live streamed on January 4, 2022, at 1 PM EST (11:30 PM IST) on their official website and social media channels. 
Connect with us on Instagram  Twitter  YouTube for more content, interviews, & news.