Actor Park Seo Joon is known for his amazing acting skills and charm. He made his debut in the entertainment industry in 2011 when he appeared in the music video for Bang Yong-Guk's single 'I Remember.' He appeared in 'Dream High 2' (2012), 'Pots of Gold' (2013), and 'One Warm Word' (2013) as a supporting actor. He got his first leading role in 'A Witch's Love' (2014). Park Seo Joon also hosted Music Bank from October 2013 to April 2015.
His most prominent roles were in the 2015 dramas 'Kill Me, Heal Me', and 'She Was Pretty', in which he co-starred with Hwang Jung Eum. He also appeared in the suspense film 'The Chronicles of Evil' the same year.
Park found success in the 2017 KBS2 romance comedy drama 'Fight for My Way', where he played Ko Dong-man, a former taekwondo player with a painful past. The same year, he played his first big-screen leading role in the action-comedy 'Midnight Runners' with Kang Ha-Neul. Park Seo Joon won the Best New Actor award at major film award ceremonies such as the Grand Bell Awards and the Korean Association of Critics Awards.
The actor never looked back after playing in so many successful dramas and movies, and with his excellent acting abilities, he will soon make his Hollywood debut by appearing in the MCU film 'The Marvels' in November 2023.
Park Seo Joon has been in several successful dramas and movies that have gained recognition worldwide. Nevertheless, all of his dramas are fascinating and entertaining to watch; here is a list of the Top 7 Park Seo Joon dramas that you should not miss!
1. A WITCH'S LOVE (2014)
CAST: Park Seo Joon, Uhm Jung Hwa
EPISODES: 16
GENRE: Romance, Comedy
ORIGINAL RELEASE: April 14, 2014 – June 10, 2014
ORIGINAL NETWORK: tvN
AVAILABLE ON: Amazon Prime, Viki
'A Witch's Love', a standout 2014 rom-com, stars Park Seo Joon as Yoon Dong Ha, a young entrepreneur who falls for the successful investigative news reporter Ban Ji Yeon, portrayed by Uhm Jung Hwa. Ji Yeon initially tries to distance herself due to their age difference, but Dong Ha's genuine affection and determination to show his love keep him close.It's difficult to watch this drama without feeling your own heart melt with Ji Yeon's as Dong Ha pours on the love.
The cast delivered a praise-worthy performance. Their chemistry together is so intense and real. Park Seo Joon radiates a particularly endearing combination of honesty, earnestness, and warmth, and Uhm Jung Hwa personifies cautious sensitivity underneath her powerful, confident facade. 
2. KILL ME, HEAL ME (2015)
CAST: Ji Sung, Hwang Jung Eum, Park Seo Joon, Oh Min Suk, Kim Yoo Ri
EPISODES: 20
GENRE: Romantic, Comedy, suspense
ORIGINAL RELEASE: January 7,2015- March 12, 2015
ORIGINAL NETWORK: MBC TV
AVAILABLE ON: MX Player, Viki
Cha Do Hyun (Ji Sung), a third generation business heir, experienced a series of life-threatening traumatic events that led to the development of Dissociative Identity Disorder (previously known as Multiple Personality Disorder). Oh Ri Jin (Hwang Jung Eum), a first-year psychiatric resident who discreetly supports him, guides him in regaining control of his life. Oh Ri On (Park Seo Joon), Ri Jin's twin brother, is a writer determined to exposing the corrupt lives of the rich and begins following Do Hyun about.
3. SHE WAS PRETTY (2015)
CAST: Hwang Jung Eum, Park Seo Joon, Go Joon Hee, Choi Si Won
EPISODES: 16
GENRE: Romantic, Comedy, Workplace drama
ORIGINAL RELEASE: September 16,2015 – November 11, 2015
ORIGINAL NETWORK: MBC TV
AVAILABLE ON: Netflix, Amazon prime, Viki
Park Seo Joon portrays the role of Ji Sung-joon, a deputy chief editor at The Most Magazine's publishing office. Ji Sung-joon was once a chubby young boy with low self-esteem while Kim Hye-Jin, his childhood friend had come from a rich distinguished family which later went bankrupt. The young girl was faced with so much  difficulties and lost the beauty she had.
After a long time, the two decides to meet. Kim Hye-Jin, afraid to disappoint the young man, sends her friend instead to meet with her childhood friend. Unfortunately, she also gets a job at the publishing office where Ji Sung-joon is the deputy chief editor. He does not recognize her and ends up mistreating her and calling her clumsy in their place of work. Watch the sensational story of the two in the amazing series.
4. HWARANG: THE POET WARRIOR YOUTH (2016)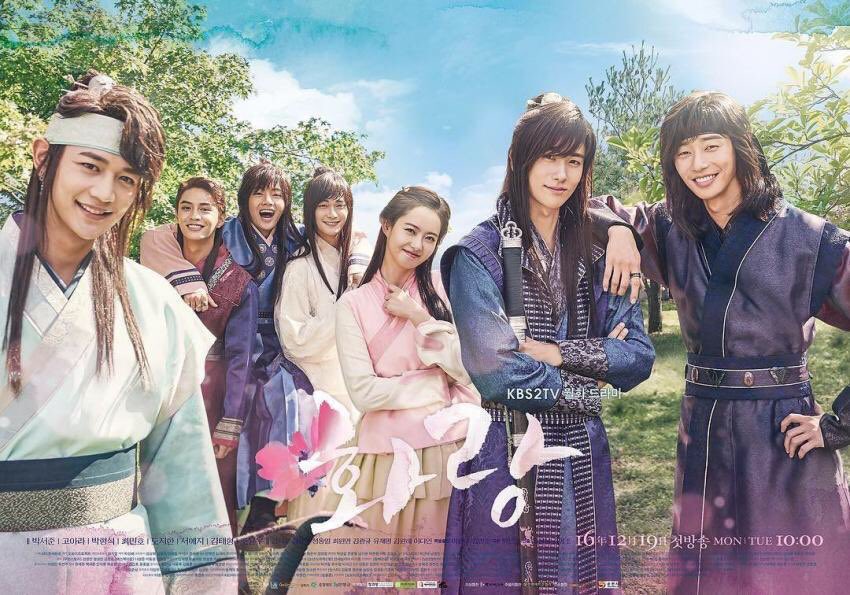 CAST: Park Seo Joon, Go A Ra, Park Hyung Sik
EPISODES: 20+4 specials
GENRE: Historical, Romance
ORIGINAL RELEASE: December 19, 2016 –February 21, 2017
ORIGINAL NETWORK: KBS2
AVAILABLE ON: Netflix, Disney+, Viki
Hwarang was aired in 2016, with a stellar cast including popular names such as BTS' V aka Kim Tae-hyung, SHINee's Choi Minho, Park Hyung-sik, and many more. The historical K-drama follows the life of an elite group of soldiers and warriors known as the Hwarang. During the Silla Kingdom (57 BC – AD 935), these Hwarangs explore love, friendships, and uncertainties together, through pleasure and grief.
Park Soo Joon plays Moo-myung, a young guy born into a low-class and less-privileged family, who through his abilities rises in life and rank to become a great Hwarang warrior. Park did a fantastic job as the protagonist, giving his character, who wants to be in command, a forceful framework. In addition to having wonderful chemistry with the female protagonist, Park also had an endearing connection with his fellow actors. The actor was nominated for the 'Top Excellence Award' at the 31st KBS Drama Awards as a result of his performance.
5. FIGHT FOR MY WAY (2017)
CAST: Park Seo Joon, Kim Ji Won, Ahn Jae Hong, Song Ha Yoon
EPISODES: 16
GENRE: Workplace, Romance
ORIGINAL RELEASE: May 22, 2017 – July 11, 2017
ORIGINAL NETWORK: KBS2
AVAILABLE ON: Netflix, Amazon prime, Viki
Fight for My Way chronicles the journey of ambitious underdogs dead set on turning their dreams into reality. Kong Dong-Man (played by Park Seo Joon) is a former taekwondo player who becomes an MMA fighter. Meanwhile, Cho Ae-ra (played by Kim Ji Won) works at a department store and hopes to be a television anchor. The two naturally transition from long-time friends to lovers, and if that sweet description isn't enough right there to soften your heart, nothing will.
Kim Hoo-man (played by Ahn Jae-hong) and Baek Seoul-hee (played by Song Ha-yoon) are a couple who are having relationship problems. The drama delves into every aspect of their life. Park Seo-Joon's lighthearted performance in this dramas cemented his status as one of Korea's greatest romantic comedy leads.
6. WHAT'S WRONG WITH SECRETARY KIM (2018)
CAST: Park Seo Joon, Park Min Young
EPISODES: 16
GENRE: Romantic, Comedy 
ORIGINAL RELEASE: June 6, 2018  – July 26, 2018
ORIGINAL NETWORK: tvN
AVAILABLE ON: Netflix, MX player, Viki
Lee Young Joon (Park Seo Joon) is the vice-chairman of a major corporation. Young Joon is self-absorbed and narcissistic, so much so that he barely recognizes the efforts of those around him, least of all his loyal and patient secretary Kim Mi So (Park Min Young). One day Kim Mi So announced her resignation after nine years of service to Lee Young-joon. After speaking with his best friend, who also happens to be a board director in his firm, Young Joon vowed to do anything he could to keep Mi-so by his side.
Throughout the journey, Lee Young-joon plans plenty of things while Kim Mi-so decides to find the elusive man from a past traumatic experience that she was a part of when she was a young child. Kim Mi-so falls in love with Lee Young Joon as they help one other heal from their painful pasts.
7. ITAEWON CLASS (2020)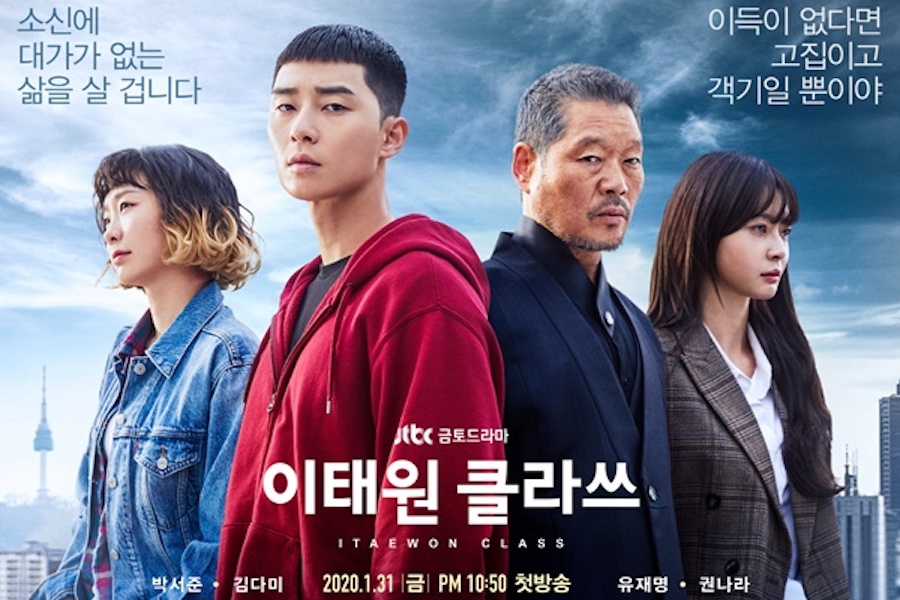 CAST: Park Seo Joon, Kim Da Mi
EPISODES: 16
GENRE: Drama
ORIGINAL RELEASE: January 31, 2020 – March 21, 2020
ORIGINAL NETWORK: JTBC
AVAILABLE ON: Netflix
Included in Forbes' list of 'The 13 best Korean series of 2020,' Itaewon Class is a K-drama that cannot be missed. Apart from its banging storyline, high-spirited characters, and amazing soundtracks. Park plays Park Sae Roi, who, after his father's murder, attempts to kill the son of the culprit, a food business giant, and gets jailed for seven years and the women he loved, Oh Soo Ah ( Kwon Na Ra ), was offered a university scholarship by Jang Dae Hee and later became strategic planning head of Jangga group.
Following in his father's footsteps, Park Sae Roi plans to build a pub called 'DanBam' in the Seoul neighborhood of Itaewon after being released from jail. Sae Roi hopes to reach greater heights and establish himself as a food giant in the country with the help of his tenacity, consistency, and staff's support.
The emotional and exciting journey offered by Itaewon Class makes viewers feel immediately attached to the main character. It is one of the factors that led Time Magazine to choose the Netflix series as one of the finest to watch.
Have you watched any of these? Let us know which one is your favorite. and do recommend which actor you want to encounter next.
Written by : Kity Sharma
Connect with us on Instagram Twitter  YouTube for more content, interviews, & news.