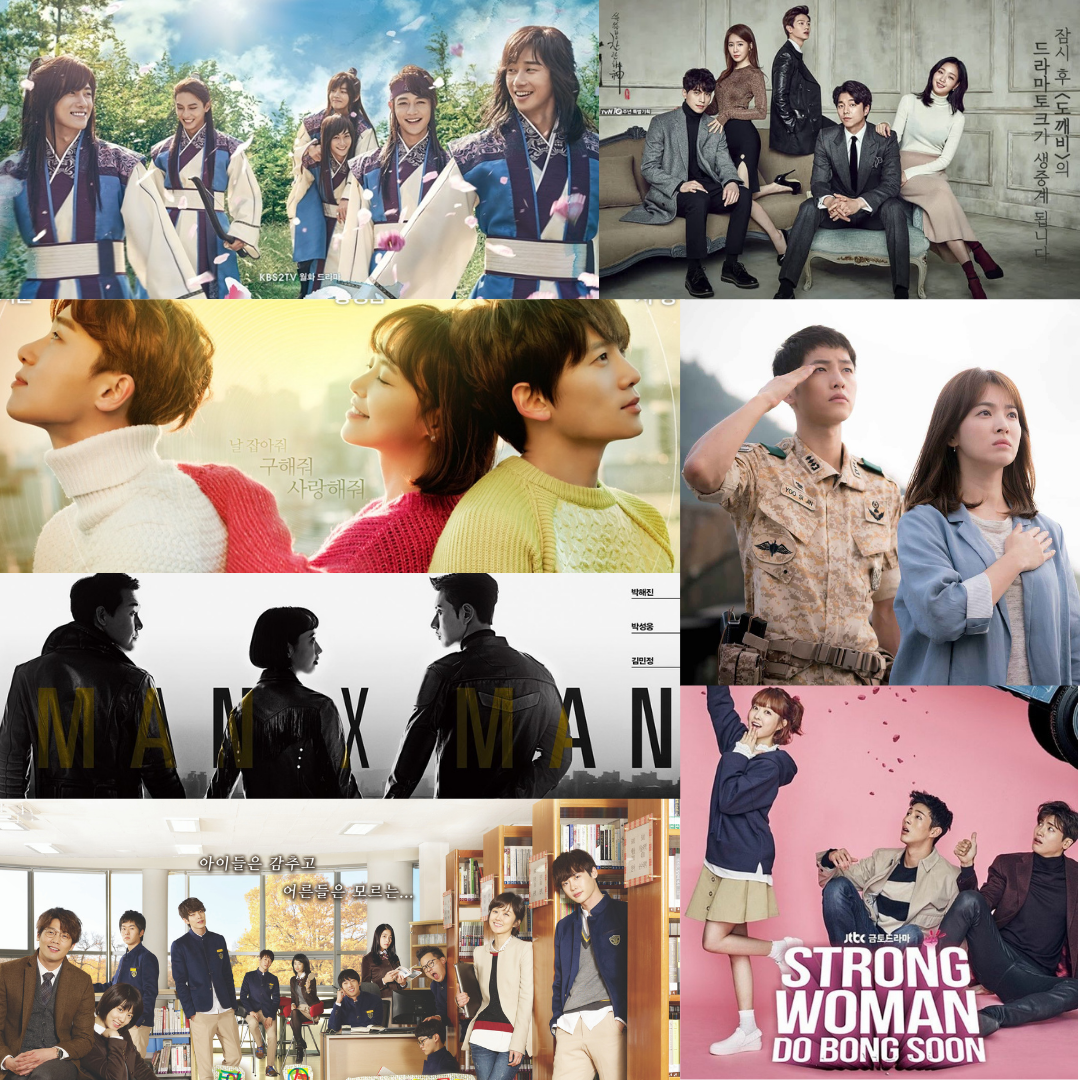 Korean dramas are well known for the romance they offer. The warm back hugs, hand holding, finger hearts, eye smiles, scenes that make you blush and many warm gestures often makes viewers feel soft. However, to die hard fans they are also known for the 'bromance' they provide. Here is a list of K-dramas that offer chemistry between two male characters so good that it makes you feel like the girl is the third wheel!
Goblin/ Guardian: The Lonely and Great God
Not only is Goblin one of the highest-rated Korean drama, but it also offers one of the best bromance stories. The story revolves around a goblin (Gong Yoo) who waits 900 years for his human bride (Kim Go Eun). She was supposed to die but was saved by the goblin when she was still in her mother's womb. This causes the grim reaper (Lee Dong Wook) to look for her since she was already destined to die. What makes the relationship between the goblin and grim reaper interesting is that you will find them protecting each other at one moment and the next moment, they are at each other's throats. Their love-hate relationship that started ages ago is fun to watch. Many viewers have cited that this sub-plot captivated them more than the lead story. This side track deserves a drama of its own!
Strong Woman Do Bong Soon
The drama features a woman born with superhuman strength. She is hired by a CEO as a bodyguard. Although most of the bromance between Guk Du (Kim Ji Soo) and Min Hyuk (Park Hyung Sik) is a part of Bong Soon's (Park Bo Young) imagination, it still makes the list. It is fun to watch tsundere Guk Du being hit on by a soft hearted Min Hyuk and vice versa. The scenes are steamy yet hilarious. Even though they fight for Bong Soon's attention, they don't shy away from cuddling each other when drunk. There is more than one bromance storyline in this drama that deserves equal attention as well.
Hwarang: The Poet Warrior Youth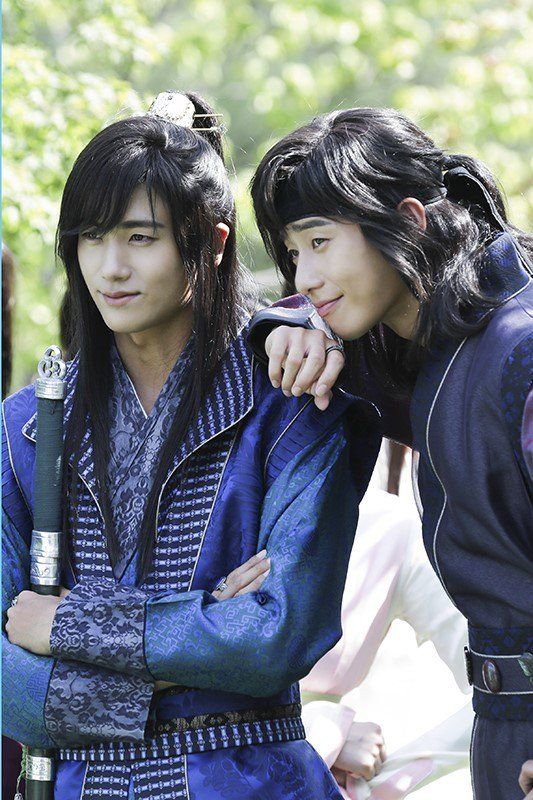 This historical drama revolves around the Silla dynasty. An elite group of soldiers is formed with the future king among them to protect the throne. Hwarang has a dearth of bromance but still, Sun Woo (Park Seo Joon) and Ji Dwi's (Park Hyung-sik) relationship takes the lead. Although Sun Woo wishes to kill Ji Dwi for murdering his friend, he isn't able to do so. The development of their relationship from fighting each other to eventually fighting together is worth watching. Cast Members Park Hyung Sik, Park Seo Jun and BTS's V are close in real life as well. Their off screen bromance gives us some major goals.
Kill Me, Heal Me
Even if you haven't watched this drama, you might have come across this scene.
This iconic scene where Ji Sung wouldn't stop calling Park Seo Joon 'Oppa' never fails to be funny. Cha Do Hyun (Ji Sung) is a 3rd generation chaebol with multiple personality disorder. He has different personalities, one of them being Ahn Yo Na. She is an idol obsessed teenage girl that tries to get close to good looking Oh Ri On (Park Seo Joon). Oh Ri On is the brother of Ri Jin (Hwang Jung Eum), a psychiatrist who treats Do Hyun. No matter which personality came out, the interactions and moments of Ri On and Do Hyun are very entertaining. The duo even bagged the 'Best Couple Award' at MBC Drama Awards in 2015.
Descendants Of The Sun
Descendants of the Sun was the highlight of 2016. A love story blooms between a soldier and a doctor when faced with dangers in a war torn country. Through this drama, the 'Song-Song' couple was born. The chemistry between Song Hye Kyo and Song Joong Ki was a big hit. Yet, the camaraderie between Big Boss (Joong Ki) and Wolf (Jin Goo) cannot be missed. Both think of themselves as highly manly and deny being corny with each other. However, together through thick and thin, they give us major friendship goals. The duo even earned the title 'Dumb and Dumber' for betraying each other and bringing trouble when questioned by their girlfriends.
School 2013
The drama depicts the struggles of a high school student such as bullying, private tutoring, and violence. Go Nam Soon (Lee Jong Suk) is the class president and Park Heung Soo (Kim Woo Bin) is a recently transferred student. The two have a past that ended on a bitter note. From serious physical scuffles to getting punished together to Heung Soo covering Nam Soon with a blanket, we see a friendship that blooms. Lee Jong Suk and Kim Woo Bin have known each other for a long time and are good friends in real life. Who knows, maybe that translated to their amazing on screen banter.
Man To Man
The title itself gives off the bromance it possesses. This drama tells the story between a celebrity Yeo Woon Gwang (Park Sung Woong) and his bodyguard, Kim Seol Woo (Park Hae Jin). Running hand in hand with slow-mo effects to Woon Gwang calling Seol Woo honey, and Seol Woo feeding Woon Gwang, there is plenty to look forward to. It is even more funny when you see their strong personality and relationship. With character development, (b)romance, action, and comedy, it has everything you need in a K-drama.
Have you watched all the dramas? The Bromance genre is picking up and giving tough competition to the typical boy meets girl plot and there are many K-dramas that have great bromance and if we were to list them all down, it would be a pretty long list but these are our favorites!
Which one is yours? Comment down below!