We all know how much netizens love their OST's (Original Soundtracks from KDramas) but sometimes, OST's sung by our beloved K-Pop idols slip under the radar and hence, we are here to bring some of those beautiful OSTs to your attention.
1. Meow, The Secret Boy – 'Again Spring'
'Meow, The Secret Boy' is a fantastical 2020 K-Drama, about a cat who can turn into a man starring Kim Myung Soo (L), Shin Ye Eun and Seo Ji Hoon. The melodic OSTs in this drama are sung by famous South Korean Artists as well as K-Pop idols like Block B's Park Kyung, A.C.E.'s Chan, GFriend, April, and Loona. But among them, there's one OST that stands out – Kihyun's track, 'Again Spring'. It is as heartfelt as we would expect from Monsta X's main vocal. Kihyun's powerful voice and effortless singing are made for the usual, slow-paced romantic OSTs of K-Dramas as evident from his several OST appearances in dramas like "What's Wrong with Secretary Kim". His high notes accompanied by a violin's vibrancy set the tone for the current song and the lyrics are deep without feeling too pretentious, as he sings about loving another person and feeling empty without their presence. 
2. Hospital Playlist –  'With My Tears'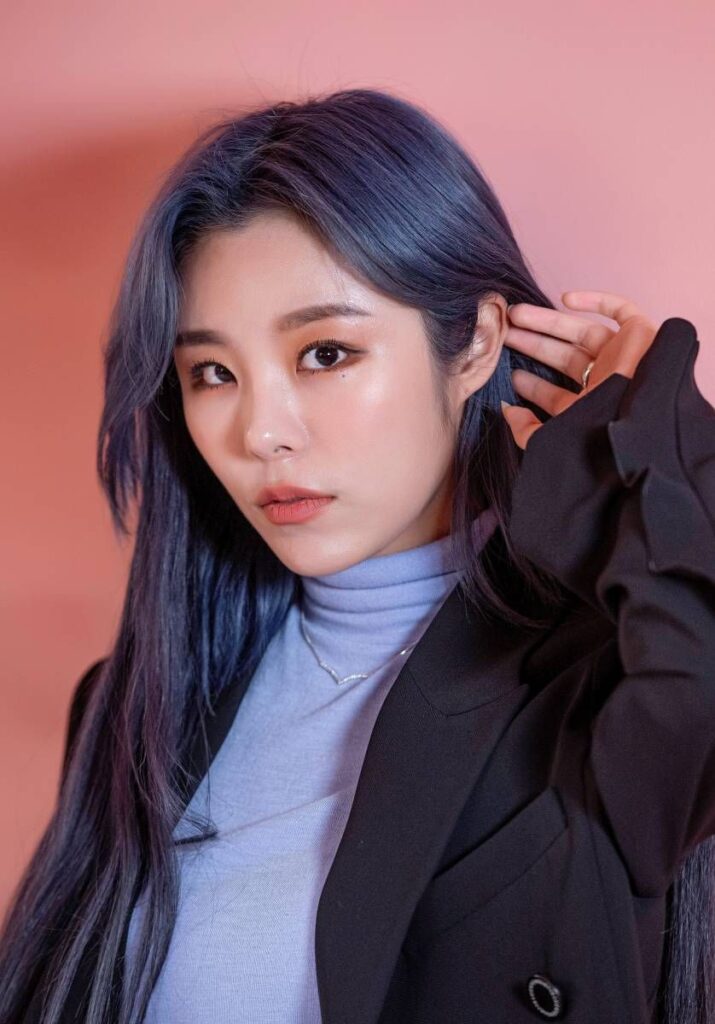 Mamamoo is no stranger to OST's and they are also known for the adorable Double Trouble Couple OST in Strong Woman Bong Soon. Wheein also recently trended for her voice in Record Of Youth's Shine On You track. While it's tough to stand out in Hospital Playlist's star-studded album, as it included various artists like Red Velvet's Joy, Super Junior's Kyuhyun, and even the lead actress, Jeon Mido, Wheein held her own. Wheein's soft and timber voice complimented the gentle plucking of the guitar. For a K-Drama full of tense and dramatic scenes, the OST works well as it adds to the suspense. While the song is romantic and makes you want to pine for a love that you might or might not have, the lyrics are much more symbolic. The song talks about unrequited love which is parallel to the romances that take place in the show. 
3. Top Management – 'Hold Me'
Top Management is a fun and light drama for K-Drama as well as K-Pop fans. It chronicles the lives of managers as they handle artists in a fictive company. But unlike the imaginative storyline, one of the idols in the drama is played by a real-life idol, Eunwoo of Astro. But no, we are not talking about his OST here (even though it was as eloquent as we could expect from him). We are instead talking about Hold Me by GOT7's Jinyoung. This upbeat tracksuit Jinyoung's voice as he sings about the hardships of falling in love while being a celebrity. And the synth-filled beat drop makes you want to bop your head along with it. We also get to hear Jinyoung's famous falsettos which slightly reminds us of 'You Calling My Name' if you think about it. On that note, did you know that one of the main leads was going to debut in GOT7? No, it's not Eunwoo! Guess? It was none other than Ahn Hyo-seop!
4. Twenty-Twenty –  'Twenty-Twenty'
Twenty-Twenty is a web drama about a couple of 20-year-olds and the struggles they go through as they reach the cusp of adulthood. As a diverse cast, it boasts idol actors like former UP10TION member Wooseok and A.C.E.'s Chan. Their main title track too is composed and sung by none other than Pentagon. Known as the first self-producing K-Pop group, Pentagon is no stranger to OSTs. And with Hui and Jinho's soulful vocals perfect for ballads, every OST album vies for them. But this particular track is composed by none other than the group's main dancer, Kino. This cheery number is different from the usual ballads of KDramas. Wooseok and Yuto's unique fast raps are the highlight of the track. If you didn't know the context, this stand-alone song could even work as a comeback title for a K-Pop group! By the way, did y'all spot the blink-and-miss cameo that Hongseok and Kino had in the show?
5. Hotel Del Luna – 'See The Stars'
Hotel Del Luna's OST is as magical as its show and with a cast full of actual singers like IU, Gugudan's Mina, and Block B's P.O, you'd think they'd contribute to the album. But instead, we have a different set of stars singing the OSTs, from Taeyeon to Paul Kim. Set in the present with multiple flashbacks to all kinds of eras, the tracks range from modern, dynamic songs to somber, classical themed ballads. But one of the OSTs that stood out is 'See the Stars' by Red Velvet. See The Stars is a track that was made especially for the side couple – Hyun-Joong and Yoo-Na, played by P.O and Mina respectively. This R&B track with a feel of girl crush pop is something one would expect from Red Velvet's discography. But sadly the track went unnoticed by many, including the group's fans! .With the electronic drums and synths reverberating, the twang guide Seulgi and Joy's voices during the pre-chorus and hook. The lyrics mirror the couple's adolescent romance as it talks about an encompassing first love.
The above-listed OST's may or may not have charted but each one has its individuality and sounds amazing. We hope you add these songs to your daily playlist. Need more OST's? Read Golden OSTs From Top Five K-Dramas That We Love
Written by Lopa Jena Kaul