On September 6, 2023, boy group TRENDZ unveiled their 3rd single album 'STILL ON MY WAY.' Following the conclusion of their 'BLUE SET' series with their last release, 'Blue Set Chapter. New Dayz,' the members are now embarking on a fresh adventure.
Guided by the production expertise of LEEZ, who has been a long-standing collaborator with TRENDZ since 'BLUE SET Chapter. [UNKNOWN CODE],' the latest album narrates the journey of these members as they chase after their aspirations.
The album comprises three fresh tracks that delve into themes like passion, hope, youth, and energy.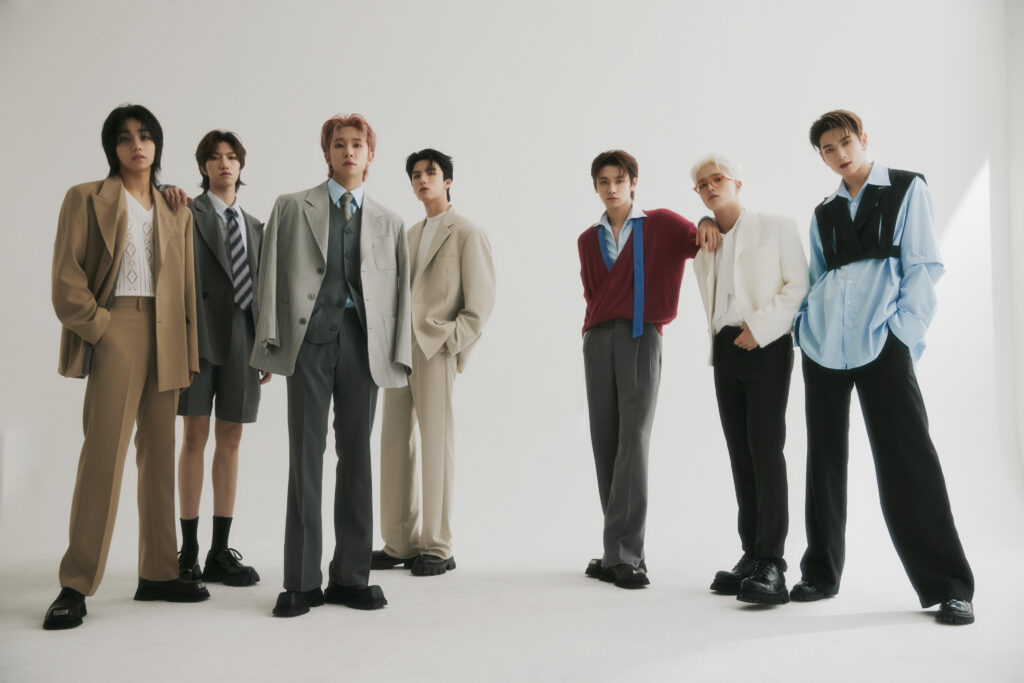 "During the whole process of making STILL ON MY WAY, we were excited and happy to create another layer of memories. Our title track "MY WAY" is an emotional song that will bring overwhelming feelings by listening to it, therefore, we hope everyone to be even happier when they're happy, and feel better when they're having a hard time just by listening to this song. Please look forward to TRENDZ's growth during this promotion!" – TRENDZ
The title track, 'MY WAY,' embraces a drum and bass rhythm and showcases lyrics written by members ra.L and YECHAN, conveying the members' unwavering determination and persistence in pursuing their path.
The opening song, 'ven conmingo,' featuring lyrics penned by members HANKOOK, ra.L, and YECHAN, boasts a vibrant moombahton sound, carrying a message of hope and progress.
Concluding the album is the medium-tempo pop number, 'O.Y.E,' centred on the discovery of one's inner self and authentic worth. HANKOOK, ra.L, and YECHAN also played a role in crafting the lyrics for this track.
TRENDZ is a K-Pop boy group signed with Global H Media, and they made their debut on January 5, 2022. The group consists of seven members: HAVIT, LEON, YOONWOO, HANKOOK, ra.L, EUNIL, and YECHAN. The name TRENDZ reflects their aspiration to set trends among Generation Z.
In 2022, at the Asia Artist Awards, they received the AAA Focus Award, which is a significant recognition. Additionally, in March of the same year, they were appointed as ambassadors for the Red Cross Youth (RCY) by the Korean Red Cross. Later in the year, they were also appointed as ambassadors for Global Eco-Friendly Public Relations by the Sustainable World Network.
Have you checked out the MV yet?
Artist Socials: Website | X (Twitter) | Instagram | TikTok |  YouTube
Picture Credits: Global H 
What is your favorite track from the album? Let us know!
Connect with us on Instagram Twitter  YouTube for more content, interviews, & news.