'The Sound of Magic' is directed by Kim Seong-Yun and written by Kim Min-Jeong. It is based on Ha-Il-Kwon's Naver webtoon 'Annara-Sumanara' and poses the question, "Do You Believe In Magic?."
Starring Ji Chang-Wook, Choi Sung-Eun, and Hwang In-Yeop, it has music and fantasy, a great combination to keep us hooked. The series was released on May 6, 2022 exclusively on Netflix and consists of 6 episodes.
Inside 'The Sound Of Magic' Press Conference: "Do You Believe In Magic?"
Cast
Ji Chang-Wook as Ri-Eul
Ri-Eul is a mysterious magician who lives in an abandoned amusement park. He wants to remain as a child even after becoming an adult. People consider him crazy. He always says two things before performing his spells, "Do You Believe In Magic?" and "Annara-Sumanara." 
Choi Sung-eun as Yoon Ah-Yi
Yoon Ah-Yi, a high schooler who became the 'adult' of her family at a young age due to poverty. She needs to fend for herself and her sister. She buried her dreams due to financial issues. When she meets a mysterious magician, she starts to have dreams again.
Hwang In-Yeop as Na Il-Deung
Il-Deung is a high school student who, like the meaning of his name, which is number one, he had to be the best in his class. His parents impose a dream on him and he loses touch of what he wants to become and his true identity. He begins to develop crush on Ah-Yi, who is his competitor in their class.
Synopsis
'The Sound of Magic' is a fantasy musical series about a mysterious magician named Ri-Eul who appears out of nowhere to grant Yoon Ah Yi and Na Il Deung's wishes.
It opens with three high school friends talking about the rumors that surrounds a magical theme park. A good-looking magician is said to be staying there but, he's utterly insane. He is said to perform actual magic and not just tricks.
That magic presents itself in the school, as students whizz through the corridors and inexplicably start dancing and singing. This scene was a great introduction to the drama and showed similarities of how musicals are usually performed. In the magician's first scene, Ri-Eul says, "Do you believe in magic?" and this line is repeated in every episode, as if casting a spell, making a fairly dramatic point.
The protagonist  Ah-Yi lost her childhood wonderment and has no dreams. All she wants is money to survive. She is the only breadwinner and a parental figure for her younger sister. She meets Ri-eul, a mysterious  magician who has turned an abandoned amusement park into his home. Ah-Yi befriends Ri-eul, who is thought to be insane by others. A girl who doesn't believe in magic begins to trust a so-called "Magician."
Il-Deung, is a top student who is also Ah-Yi's deskmate. He comes from a wealthy family and is perfect in every aspect, but what lies underneath is far from perfect. His parents put a lot of pressure on him to pursue a career which he doesn't want.
Both Il-Deung and Ah-Yi  begin to form a beautiful friendship who later encounter Ri-eul and begun to develop a deep connection with each other. We also witness the murder of Ah-Yi's classmate, which leads to Ri-eul being the top suspect of the murder.
Is Ri-eul a murderer ?
One thing I can tell you is that he is a true magician who actually assists the individual in need.
Curious much? WATCH IT! It deserves to be seen and heard.
Verdict
Through this drama Director Kim Sung-Youn wants to portray the innocence of a youngster who feels confined and oppressed by society, using magic as a reference to evade the brutal truth.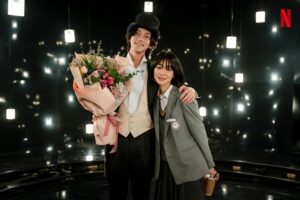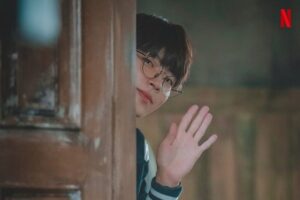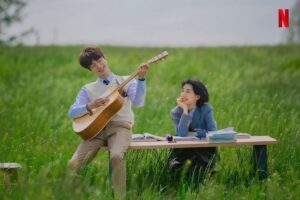 Spoiler? Don't leave the screening room before the credits start rolling. A wonderful scene of the cast performing on stage for the other cast and crew appears in the end credits. It's charming and energizing. It serves as a reminder that famous performers at theatres are kids at heart. However, 'The Sound of Magic' is a powerful drama that will leave an impression on you. It's an eye-opening narrative that many people will be able to relate to. The acting is superb, the music is enjoyable, and the tale is gripping. The trailer only gives a taste of the show, which is full of tremendous magic and sentiments.
Connect with us on Instagram Twitter   YouTube for more content, interviews & news