"One cannot think well, love well, sleep well, if one has not dined well." Virginia Woolf might said this in  'A Room of One's Own' but we can all relate to it, food is after all the gateway. If you watch Korean Drama, by now you would have seen multiple varieties of Korean Food and you might have already tasted few, if not all. And even if you are not into Korean Drama but you're a foodie, you might have probably heard of  Ramyeon, Kimchi if nothing else and have probably tried it. We love our food and we especially love Korean Food and so, in our culture section, we wanted to take you around India, introduce Korean Food, find places which serves Korean Food while also taking you behind the scenes and telling you their story. To begin with this segment, the KING'S BAKERY at Kolkata.
White: Pawn to e4
Black: Pawn to e5
White: Pawn to f4
This popular opening in Chess is adopted by the best players in history and it revolves around the idea of sacrificing a pawn piece to the opponent, in exchange for a better position in the centre of the board.
When Mr. Jung Seok and his wife, Mrs. Lee Sojin  moved from Seoul to Kolkata, 6 years back with a determination of opening a business here in India, they knew what was at stake. Moving to a new place with communication gaps and a different culture altogether was a move that had to be carefully thought of but little did they knew how India would accept their gambit and welcome them with open arms.
What first started as a shop with a wide range of coffees, as Mr. Jung Seok is a coffee fanatic himself, has now transcended into a place with amazing baked products and authentic Korean food. Currently with two outlets one in the Park Street area and one in Rosedale Plaza in Newtown, Kolkata, King's Bakery is introducing Korean cuisine to the Indian palette without trying to mend it as per the Indian taste.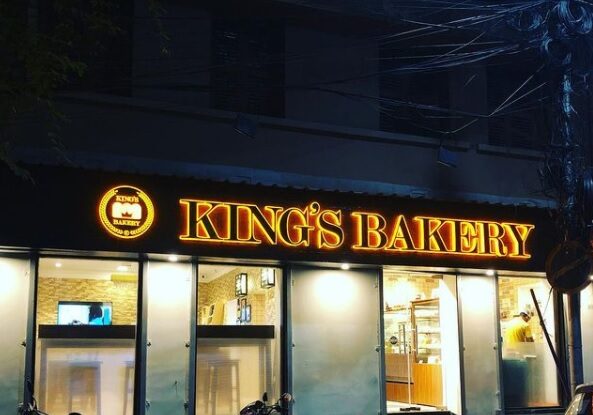 King's Bakery came into being three years ago and first started as a coffee shop which slowly started selling baked goods as Mr. Seok's wife is herself a baker. Her baking skills along with the coffee brought many to the bakery and this became one of the most talked about place to visit.
This further grew as the people who visited the place slowly started to request for some authentic Korean food and after much dilemma, they decided to go for it. Currently the bakery is divided into three sections: One selling Coffee, the second selling baked goods and the third selling Korean food. The wide range and actual authentic taste of Korean food is what sets King's Bakery apart. The extensive menu includes all staple food including Gimbap, Ttoekbokki, Dak Galbi, Kimchi Jiggae etc. with baked items including the Custard Cream Bun, Sweet Red Bean Bun and Egg Tart for some great options. The extensive range of Coffee is also something to look forward for the coffee lovers out there.
The overall warmth of the place and the framed Hanboks with a small bookshelf by the side add a completely calming feel to the whole place which is difficult to come by in the busy city of joy. All these combined makes it a perfect place for K-Culture lovers or even for people who are not big on K-Culture but loves to explore new food.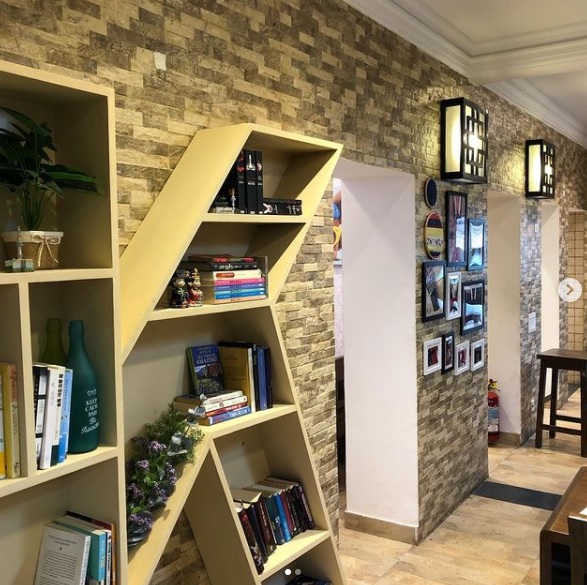 However, behind every great success is a greater hustle with no exception to the King's Bakery as Mr. Seok has to supervise both the outlets. To maintain the quality and authenticity of the food they have trained all the staff. According to them, they have no veterans but only fresh staff as they are easier to train in the K-Cuisine because of their approach to the food with an open mind. They also conduct daily tasting sessions with the staff to keep them alert with the food preparation technique and how it should taste. That combined with the commute leaves little to no time for him to rest but "It's all worth it" is what he says. He also has shifted his family to Kolkata and that is another struggle he says due to the language and culture differences but believes that this has all been worth doing so.
If you're from Kolkata or visiting Kolkata, do drop in at the restaurant or you're looking for home delivery within Kolkata, you can place your order by visiting their website.
With continuous requests from regulars to include items such as Jjajangmyeon and Samgyeopsal in the menu he is currently in works for a restaurant and another outlet of King's Bakery in Kolkata. Namaste Hallyu wishes King's Bakery all the best and we hope that all their gambits continue to pay off.