Brazilian DJ producer Alok has dropped his new remix song 'Under The Full Moon (Alok Remix)' featuring South Korean soloist Sonnet and traditional musician Junsu Kim.
The new track is created from Korea's historical dance and folk melodies, Ganggangsullae, which was registered as intangible cultural heritage at UNESCO back in 2009. Directed by ZanyBros, a renowned South Korean production company, Under The Full Moon represents a cultural melting pot as it brings to the fans a great combination of contemporary music and Korean folk music.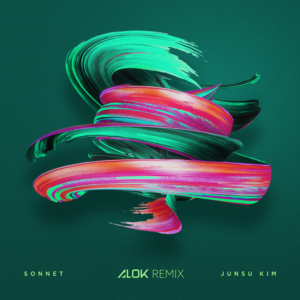 The song is a special treat for fans who love both modern and classical music, especially of Korea. Alok in an interview with Rolling Stone Korea said, "Before I came to Korea, I found the beauty of Korea's oriental elements, such as music, visuals, artists, and art. I saw this opportunity to connect Korean music with my dance music for the global market. This will be very traditional, but also modern at the same time. I wished to be a bridge between traditional and contemporary, as well as oriental and western."
As the entire song is a lovely representation of the combination of music and culture, the shooting of the music video took place in South Korean historical landmarks. One of the landmarks is the Suwon Hwaseong Fortress, (which was designated as a World Heritage site in 1997 by UNESCO). The fortress is located at Gyeonggi-do's provincial capital.
The historical landmark was enhanced with lighting and drones which helped capture the essence of the fortress. The dramatic surroundings were captured by VA Studion Hanam, one of Asia's remarkable virtual production studios.
The longer mix, which is expected to be included in Alok's live performance in the future, is also published alongside the remix track.
Under The Full Moon (Alok Remix) dropped on all music platforms on March 3, 2022, at 12 PM KST (8:30 AM IST).
DJ Alok
Alok is considered a music superstar as he holds the second-largest Instagram following than any other electronic artist. He is the most popular Brazilian across the globe with a fan base of over 26 million and 20 million monthly listeners. As per DJ Mag Top 100 DJ Poll, he was awarded the fourth-best DJ in the world, making him Brazil's most influential artist. He has worked with several known names like Jason Derulo, Zara Larsson, The Rolling Stones, John Legend, Dua Lipa, and more.
Sonnet
South Korean soloist Sonnet is known for her strong vocals and she has bagged a number of records from several appearances on television and 8 consecutive wins on The Masked Singer. She was also awarded the youngest winner in a reality show, The Voice of Korea.
Junsu Kim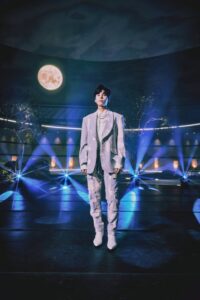 Junsu Kim is a Korean traditional musician and the youngest member of the National Theater of Korea. He has garnered fame for performing in various cultural operas and winning notable awards. He recently took part in JTBC's show called Poong Ryu, which focuses on Korean traditional music via a dynamic spectrum of participants' musical styles. Junsu bagged second place in the final round.
Let us know your thoughts on this new track!
Picture Credit: ATTRAKT
Connect with us on Instagram  Twitter  YouTube for more content, interviews, & news.