Bo-ra! Deborah, Bo Ra takes a very harsh fall from grace this week in episodes 3 and 4. And as she will discover, having a successful career as a love coach does not protect one from facing heartbreak.
Review: 'Bo-Ra! Deborah' – Love Coach (Episodes 1 And 2)
The Begining of Heartbreak
Bo Ra feels uneasy after catching Joo Wan kissing a girl in the car. Bo Ra identifies the girl from the car as Joo Wan's cousin as she steps out, but it turns out Joo Wan lied to Bo Ra.
Bo Ra is devastated, more so because even after seeing Joo Wan gazing at her, he continues to do so. In his opinion, the only reason a girlfriend would come up uninvited at her boyfriend's house is if she didn't trust him. With that, Bo Ra went home to sleep. When she wakes up, there are no calls or texts from Joo Wan on her phone. Her mother calls and chastises her for not sharing with her sister but Bo Ra cuts the call when she mentions Joo Wan.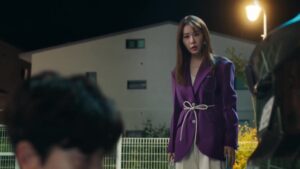 In Jin Woo's bar, where Bo Ra and Yoo Jeong had gone, they overhear Joo Wan expressing relief over Bo Ra's discovery of his cheating. He mentions that at least he is no longer required to get married to her. Bo Ra flees in disbelief after hearing him describe her as clinging and smothering. Once again devastated, she headed home. Eventually, Joo Wan approaches Bo Ra. But he just continues saying "I'm sorry" instead of offering a sincere apology over drinks. She is asked to come down by Joo Wan, who reaches out to her. Although they had spoken, Bo Ra learned that he was there because her sister Bo Mi had sent him a message. She was taken aback by this, and after a fight, everything was finished.
Bonds with trust and love are always there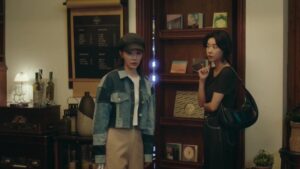 Speaking of bonds of trust Yoo Jeong, a friend of Bo Ra's, has always supported her, even after the two of them overheard the Joo Wan conversation at Jin Woo's bar. She aided Bo Ra in many ways as she went after her. Despite their constant arguments, Bo Ra's sister Bo Mi was seen with her. She noticed her sister was in trouble and sent a message to Joo Wan asking him to see Bo Ra.
Golden Night Party
Bo Ra enters the stage extremely drunk and with smeared lipstick. She remains silent for some time as she considers giving the audience the truth. She calls Joo Wan in a flashback, but he doesn't answer. She tosses away the flashcards that were handed to her and talks on stage while drunk about how being single makes one a loser. She begins abusing men after delivering many truth bombs about love and loneliness. To silence Bo Ra, Sang Jin turned up the music. Bo Ra stumbles and collapses on stage after wonderfully flipping off everyone. As soon as Soo Hyuk enters the stage, he lifts her and takes her while covering her with his jacket. She requests to be let down outside and he does so. She departs after receiving his jacket and handkerchief. As she moves, she kicks off her shoes on the grass, which Soo Hyuk picks up.
Social Media Hits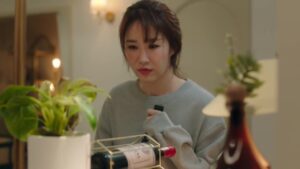 Bo Ra's video has gone viral. She herself reads all of the online content. Bo Mi also read through the comments and marks them as disliked. Yoo Jeong approaches and publishes an online petition against Bo Ra on the internet. She then views a press release from Joo Wan's firm announcing that their contract with Deborah, their model, is being terminated. Yoo Jeong advises her to apologize as soon as she can via social media.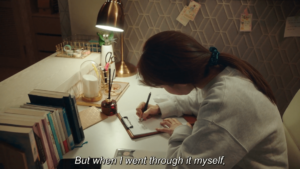 She does this, by admitting that she dumped her long-term boyfriend and accepting responsibility for her actions. She declares that she will temporarily put on hold all upcoming initiatives. Soo Hyuk dislikes all the negative comments made about her post.
Bo Ra changes her profile to a private one after noticing everything. Later, Yoo Jeong, Bo Mi, and Bo Ra all become wasted. Before they pull her to bed, she even yells at her plant and clings to both females.
Verdict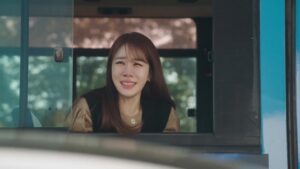 It was fascinating to observe how Bo Ra moved from dealing with Joo Wan's cheating to a far more significant, emotional issue of Joo Wan not wanting to be near her. It surprises me that the episode's breakup concept lasts the whole time, yet it doesn't feel tedious. It was painful to see Bo Ra make her best effort to move on but still not able to and Soo Hyuk do his best effort to deal with his break apart.
And that's it for episodes 3 & 4. Are you watching this drama? Are you enjoying it as much as we are? Let us know in the comments!
Connect with us on Instagram  Twitter  YouTube for more content, interviews & news