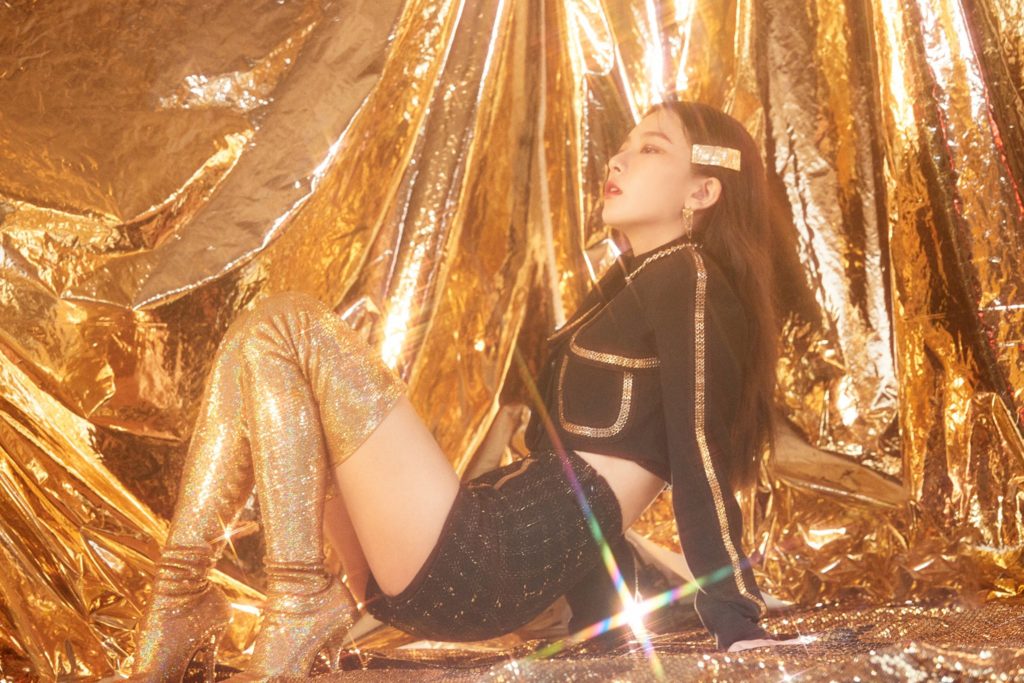 With just a few days left for Red Velvet's 'RBB (Really Bad Boy)' comeback, member Seulgi's teasers pictures have been released and are causing quite the stir!
Right after having deciphered a pattern in the first three sets of teasers, Seulgi's teaser images – being the fourth set – have taken a break from the mold. A slight upset to some netizens – the lack of a crown in Seulgi's teaser shots.
Crown or no crown, Seulgi's teasers bring her strong charisma to the forefront of all her shots in much the same way that she exudes passion in all her performances.
The one picture featuring Seulgi with luscious platinum blonde hair is also making major circulations around the fandom as it is the first time in two years that the idol has taken to the lighter hair color.
Not only did she manage to stun ReVeLuvs with her gorgeous looks, but eventually managed to trend #ReallyBadSeulgi on Twitter less than thirty minutes after the release.
Check out the gorgeous shots below!
Stay tuned for Red Velvet's last set of solo teaser images featuring main vocal – Wendy!