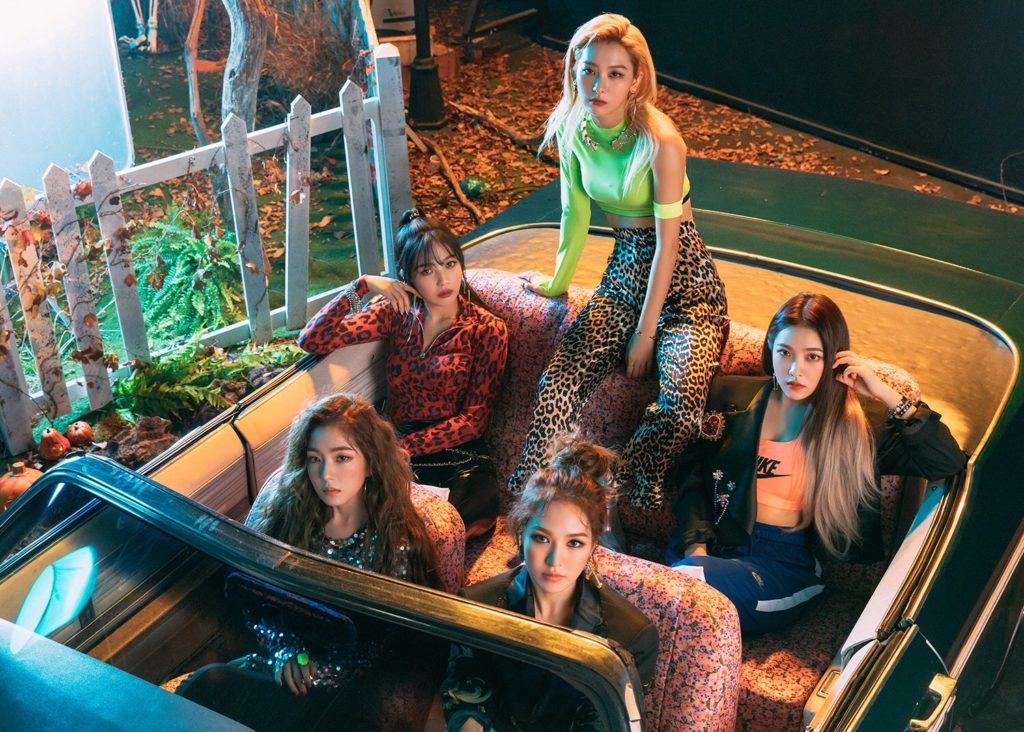 Red Velvet have made their highly anticipated comeback
with the release of the 'RBB (Really Bad Boy)' MV off of their 5th Mini Album!
With their signature brand of quirk, the quintet tackle the Halloween themed muisc video and its terrifying creatures with attitude and sass in what makes for yet another captivating Red Velvet music video.
The girls sing of an irresistable 'Really Bad Boy' as they maneuver through a haunted house and show off some clean cut choreography against the 'Howliwood' background seen in the music video teaser.
What really stands out through out the whole video however is their seemingly matured musicallity. Wendy's vocals in particular is already being highly praised by ReVeLuvs.
The much awaited release features six new tracks including the title track and its English version, 'Butterflies', 'So Good',  'Sassy Me' and 'Taste'.
Check out the 'RBB (Really Bad Boy)' MV below!