New girl group alert!
Producer Ryan Jhun's new girl group bugAboo is all set for their debut and has dropped their schedule for the upcoming debut album "bugAboo.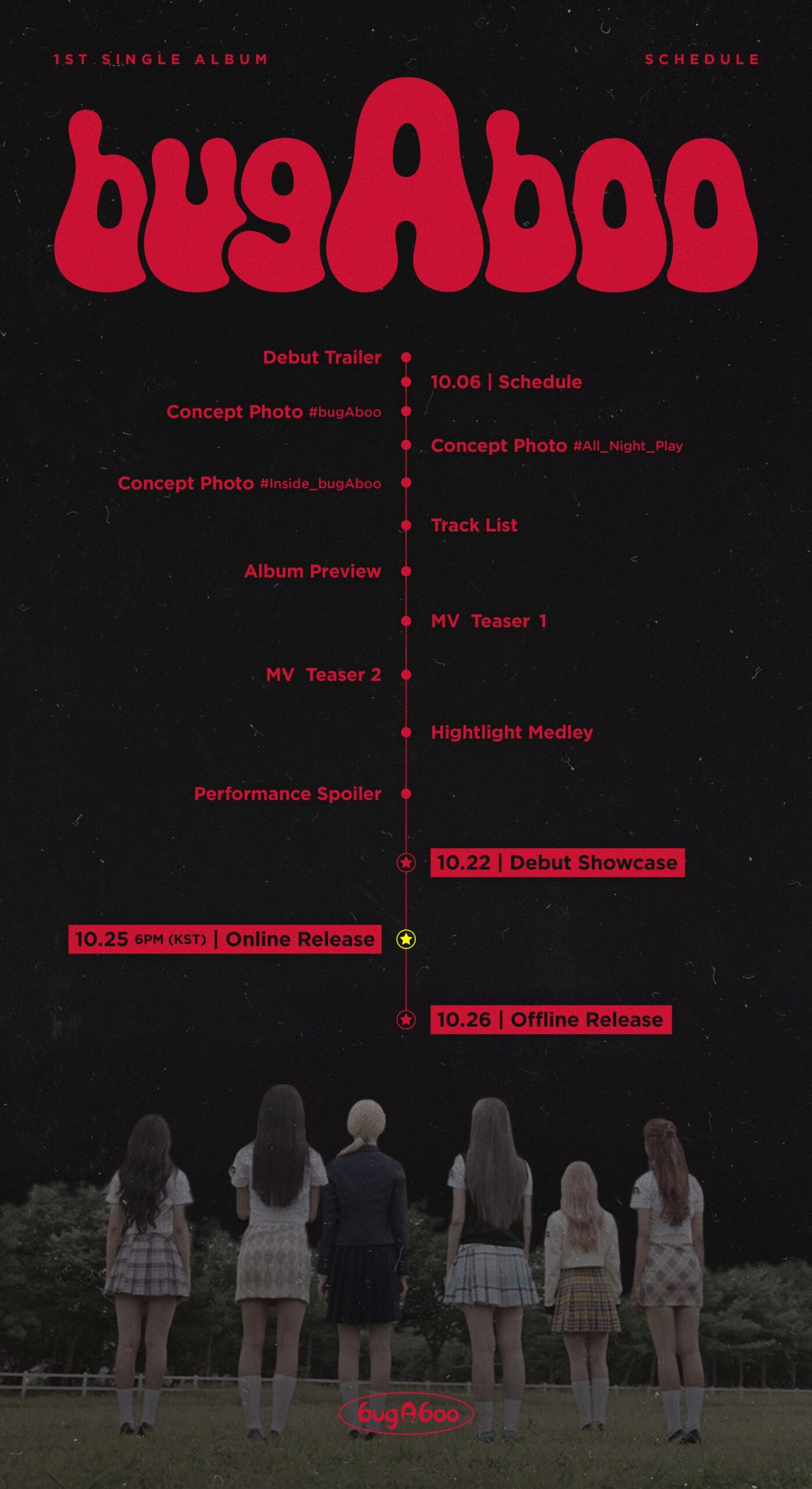 According to this schedule, bugAboo's debut album "bugAboo" will be released online on October 25th and offline on October 26th.
Till now, bugAboo has released silhouette teaser, logo video, debut introduction photos, debut trailer, and now the album schedule.
BugAboo is an upcoming six-membered girl group consisting of Choyeon, Yoona, Rainie, Zin, Eunchae, and Cyan as members.
Expectations on this group are high as producer Ryan Jhun is well-known for his hand in hit songs of many celebrities like IU, NCT 127, Oh My Girl and many more.
What do you think about "bugAboo"? Let us know in the comments.
Connect with us on Instagram Twitter YouTube for more content, interviews & news.