The finale was unexpected in so many ways. While some found it wholesome and positive, some are just happy that the drama is over.
Nevertheless, has finally reached its finale and with just a single episode, the entire plot just changed with an ending that many probably didn't expect, especially give how the WEBTOON ends. First, here is a recap + review of episode 10, after which we shall discuss further about show. Towards the end, we will reveal what happens in the WEBTOON.
India has been so excited for this show's finale and here's the proof 
"Nevertheless," Review: Has Park Jae Eon Lost Nabi For Good? (Episode 9)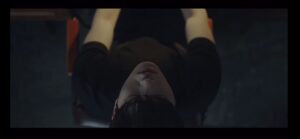 "I think I know now. That I'm the one who ruined everything."
After Nabi's complete termination of their relationship, she walks away from him and cries a river for still liking him and how pathetic she felt about it. On the other hand, Park Jae Eon couldn't get over Nabi's emotional voice and ached expression as she bluntly told him how much she regrets everything. 
Finally he learned to value love. They say that your head strong perspectives on certain things change when you meet the appropriate person and they prove your wrong, be it good or bad. In this case, it applies to both the leads. Nabi now knows that she cannot live in a fairytale and keep her hopes up. Jae Eon for the first time felt the loss of someone he truly loved and cared for. Both learnt it the hard way. 
One Last Time
Nabi had a bad semester this year. A breakup, a complicated relationship, fear of disappointing Do Hyeok, already existing mommy issues, and her art school. The stress kept hitting her from different directions, and it affected her work performance. She has been trying to cope with her work, but distraction and pressure only resulted in poor work quality. Exams were to begin soon, but things just got even more messed up for her. The ceiling fan broke free from its mount and landed on her piece. She was broken and could do nothing but wallow, but Jae Eon came for her rescue. 
He shared her pain and sought to help her restart her piece. With him by her side, though she didn't like it, she felt strong. With both her assistants by her side, it motivated her to work on the piece one more before it was too late.
Jae Eon helped her the most. He worked on one of the most important parts of the sculpture, its wings.  
Nabi couldn't help but be grateful. This scene was really emotional. He promised her that after helping her with this piece, she will never have to see him again. Jae Eon's part was done, so this means goodbye. Pained emotions rush for the both of them. Nabi probably didn't expect him to actually leave, she was just grateful for his help and pained by the fact that in the end it had to be him who helped, the one who cannot be her boyfriend.
Only Jae Eon knew that this his words contained no hyperbole. We can see his sad expression and almost teary eyes, but he controls it. And that was the last time she saw him.
Jae Eon Let Goes Nabi
When we say Nabi, we don't just mean Yu Nabi. Jae Eon kept at his place a butterfly garden. For a while he was contemplating on when to let them go, but since they reminded him of Yu Nabi, it finally gave him to heart to let them both go. Now that he has completely realized that things could not stand a chance for them, he lived up to his promise. 
Nabi Misses The Butterflies 
And just like that the semester was over, with no word from Park Jae Eon. Nobody knew what happened to him, for he left without trace.
Though is what she wanted, missing him was one of her constant feelings. 
Second Lead Syndrome
Though I was ready for disappointments, the ending was not something I was expecting. Given how I desperately wished for a season 2, I did not see this coming. Which is why second lead syndrome hit me hard at the show's finale. I was expecting Jae Eon's disappearance to give Team Gamja a better chance, but that didn't happen. 
Do Hyeok is slowly getting popular as an influencer. It wasn't exactly specified whether Do Hyeok signed the contract he was offered but I guess we can assume that he did, since the show portrays him as a famous influencer. 
All along Do Hyeok did know deep down that Nabi doesn't feel for him the same way as he does for her, but he had to give it one shot at least. He knew Nabi still had feelings for Jae Eon, even in his absence, which is probably why Do Hyeok was able to give up on earning her love. But he does still love her and will always be there for her.
Melting Nabi's Heart Softly 
While picking out clothes in her closet, her eyes land on a diary in which she sketched Jae Eon. While flipping through the pages she found sketches of herself. Park Jae Eon's sketches of her, when he saw her for the first time in an art exhibition. The same day she was embarrassed by her former boyfriend in the form of "art." 
Jae Eon was there.
This also reminded her of the day he confessed his love for her, and it was then she realized his words were true. Maybe he really did like her and he changed. The sketches won over her heart but Jae Eon was nowhere to be found. 
On the day of her exhibition she decided to wear the butterfly bracelet he made for her. Makes enough sense because without his help, this day wouldn't have come for her. 
The Heart Wants What It Wants 
In the exhibition, she catches a glimpse of Park Jae Eon from far and runs to look for him, but he was gone. She wasn't sure if she was imagining things but later that night, she knew she wasn't. He stood there, admiring her piece while the exhibition was empty, not a single soul around. 
"I said I don't believe in fate or love anymore, but this…
is too unrealistic." 
Jae Eon's sketches and his presence in the exhibition for her, was her cue to not let go of him. Nabi wearing the bracelet he made for her, was his signal that they still do stand a chance. In this scene Jae Eon even wipes his tear away to finally kiss the love of his love, now officially his girlfriend. It showed that he really cared and missed her.
She is expecting to get hurt in the future by him and is very uncertain about what might happen. But, she's also willing to give this relationship a proper chance. Who knows, she could be wrong.
Though she is worried that her relationship might hurt Do Hyeok, she has already chosen Jae Eon. No point in hiding it. 
Appreciation Note
I would like to take a minute to appreciate the final piece Nabi worked on. I don't have an eye for art, but this piece speaks volume. We can see this piece with two perspectives, 
Below the main sculpture, we see fallen people. The two perspectives, 
A person who is raising from several obstacles 
A person who is giving up 
It's just how you see it. It also resonates with Nabi because of how she decided to look at her relationship. 
The Other Ships
As previously discussed in episode 9's review, our favorite ships have sailed and things are going steady for them. As for Min Young and Gyeong Jun, they didn't really show them as a couple (I lowkey thought they would), but we can see the love blooming between them. So their story ends on a sweet note that they will eventually get together. 
The only thing Team NH is crying about is NO KISS SCENE FOR YOON SOL AND SEO JIWAN. 
Let's Talk 
Twitter has been trending with different opinions about the drama's ending. While some find it as the perfect ending, disappointed fans say that the ending promotes accepting toxic men into your lives. There is no right or wrong answer here, for all of this is just based on morals and how much you can bend them to accept certain things about the people you love.
was honestly hoping for a more impactful ending but i guess this is just the reality in love. we dont choose who we love and who lovesus ack. we just love, even if means getting hurt. love is journey & its important to be with someone you love.🤍#Nevertheless #NeverthelessEp10 pic.twitter.com/DubtHIarRf

— zee base⁷ (@zygmaund) August 21, 2021
Serious talk, if they changed the ending of webtoon for #Nevertheless. I think the best ending for Nabi is choosing herself not anyone. Making a message to girls out there who fall into toxic relationships that they can be happier by choosing themselves 😭.

— Anin⁺⁺ (@AninGalaxy) August 21, 2021
the bad takes on nevertheless' ending shows the lengths and mental gymnastics people will do to justify a toxic relationship. i hope none of you give your friends relationship advice because you guys suck. 😭

— kli 🤖♡🍑 (@momotozakis) August 22, 2021
Everything happened so fast in the drama and I'm not exactly sure how I feel about the ending. I think I'm somewhere in the middle between 'Nabi could have done better' and 'Maybe Jae Eon deserves a chance.'  
In one episode couples are fighting and in the next they're together. Not that I don't like it, I wanted more *controls tears* It felt so rushed for Yoon Sol and Seo Ji Wan and I really wanted a second season just to see their relationship build. 
Jae Eon and Nabi don't end up together in the WEBTOON, and there were so many open doors in the drama so I was convinced that there would be another season. But the with every episode, my guesses and expectations were not falling in line and then I watched the drama's ending. That explains.  
I was jogging my memory about the entire drama and re-watched a few scenes and that gave me some perspective and it became a little more understandable why she picked Jae Eon. Chemistry was always there between the leads, and several scenes like exchanging eye contact, sweet nothings, warm touches, etc., 
He really likes her and there is enough proof on which she can rely and give it another shot. I guess that's just life and love for some people. They need to be completely drained of patience and acceptance in order to move away/ move on from someone. Not saying Jae Eon will hurt Nabi, that is just up to the audience to believe in what they want, but without giving your loved ones a few more chances its just hard to move back.
Do you think we might have another season? 
After watching the finale I feel we might not be getting one. The production team made sure to close as many loose ends as possible. Well the one character who was the most unwanted was Jae Eon's mother. Upon her arrival in the show, I was expecting some sort of back story for Jae Eon as to why he is the way he is. She was just there for 40 seconds and that's it. Honestly, it didn't even feel like a cameo. 
Maybe the team had more plans but looking at how the ratings dropped, maybe they dropped extra plans? Well I don't know.
So second season? Lets see. Don't keep your hopes up. 
If you would like to know the WEBTOON's plot, then here is a subreddit that you can check out. 
i know but, nevertheless from webtoons
What are your thoughts on this drama's ending? Let us know what your think!