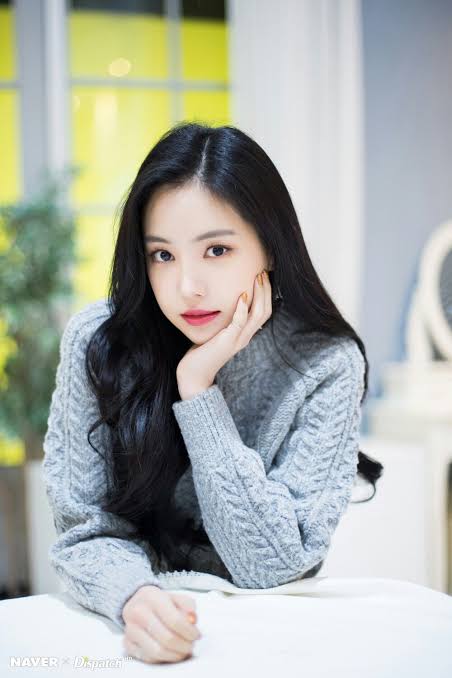 Apink's Son Naeun is officially leaving PlayM Entertainment, home to Apink. She is not renewing her contract with PlayM Entertainment and is also reported to be in talks with YG Entertainment.

PlayM Entertainment recently announced that Apink is up for renewal as their 10th anniversary is coming up. While the other five members of the girl group- Park Chorong, Yoon Bomi, Jung Eunji, Kim Namjoo and Oh Hayoung are renewing their contract with the label, it is reported that Son Naeun will be leaving the company.

A representative from the company said, "We will be supporting the members actively and without holding back, such that they can actively promote. After deep discussions between the company, the other members and Son Naeun, Son Naeun will not be renewing her contract in order for her to chase her new dreams. We respect her decision and sincerely cheer her on as she goes forth on her new path."

PlayM further revealed that the team will remain as a 6 member group despite this. Play M shared that they will work out sustainable and reasonable terms in order to allow Son Naeun to join Apink for future promotions.

Along with this, Ilgan Sports also reported that after investigations, they have found that Naeun has been in talks with YG Entertainment since the beginning of April.
YG Entertainment has recently released an official statement replying to this allegation. On April 29, a representative from the label shared that they were in positive discussions with Son Naeun regarding an exclusive management contract. As many might already know, Naeun's sister Son Sae Eun, a golf athlete, is already signed to YG Sports, a subsidiary of YG Entertainment.

We wish Son Naeun and all the members of Apink all the very best in their future endeavors!
For more updates follow @namaste_hallyu and @namastehallyustudio
Written By Contributory Writer – Poorana Porkalai