South Korean singer, rapper and songwriter Kim Han-bin, better known as B.I. released the much-awaited music video of his new single, Got It Like That, in collaboration with the American singer Destiny Rogers and American rapper-singer Tyla Yaweh on 14 May 2021.
On 7 May 2021, B.I. had announced the release of a yet-to-be-titled album through his own agency, 131 Label on Instagram. The album is set to release on June 1 and succeeds his recent album, Midnight Blue and a stint in Epik High's Epik High is Here, Pt.1.
Got It Like That is the 'Global Single' hinted in the announcement.
The single was geared to garner much attention, given that The Stereotypes helmed its production. This team has won two Grammy Awards in 2018 and has worked for artists like Bruno Mars, Justin Bieber, Destiny Rogers and Cardi B to name a few.
It would not be surprising then, that I was excited for B.I.'s comeback. After an incident that forced him to leave the K-POP group, iKon in 2019, I expected much from the artist and needless to say, he did fulfil some expectation. While we await for the album to launch, here's what I thought of the song/MV.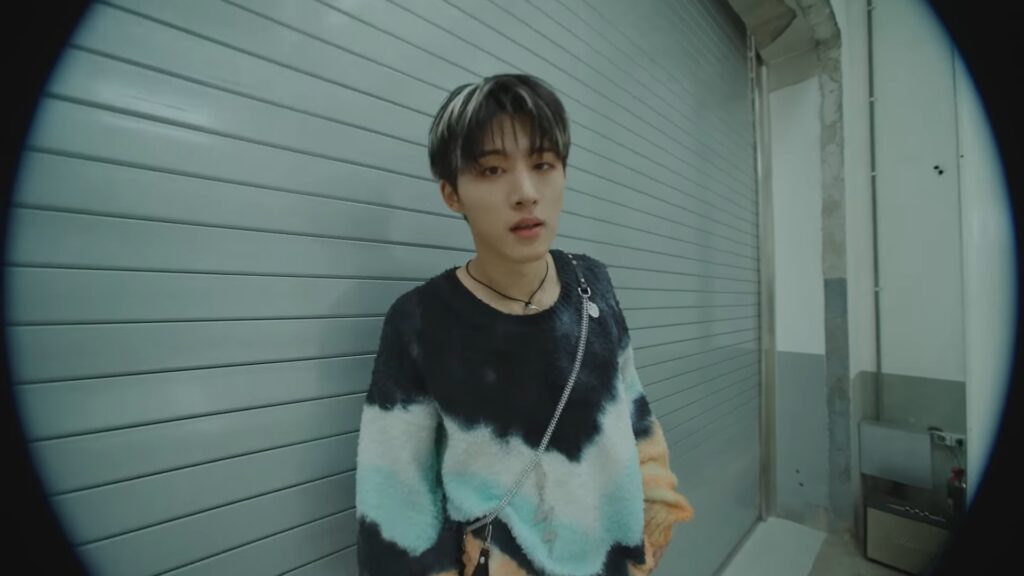 Got it Like That is in English (mostly, except a verse in Korean by B.I.) and predominantly caters to the laidback, hip-hop aesthetic. It does have B.I.'s touch and opens with Rogers' chorus:
"Pose for the flick, yeah we got it like that

Show off the drip like we got it like that

Know what it is, we just poppin' like that

Yeah, yeah, yeah, yeah we got it like that."
Of course, then we have the hook, "Yeah, we got it like that." It is certainly an earworm and wiggles its way into your playlist.
The palette of the MV is all pastels in whites, blues and patches of orange, perhaps soft but soothing to the eyes. We have the artists romping in streets, garages and studios. Very urban-esque, I must say and a little generic too. But hey, generic is not always bad! The vibes are chill and relaxed, exactly mirroring what the song wishes to portray: a spot of normalcy in chaos.
The lyrics are motivating, no doubt. "Don't miss no shots when we take them/They come to us, we don't chase them." There is also something comforting about Roger's verse. In these frustrating times, it is good to be told to take it slow and trust the process. "One thing you should know/is the art of letting go", holds very true in this pandemic situation, where it seems we have no agency over the prevailing circumstances. We feel that every day is predictable, yet there is still no knowing what might happen. The anxiety this brings can be negotiated with only by taking every situation as it comes.
And here comes the part where I'm sure opinions would differ but as an iKONIC and a ID, this is my honest opinion.  Roger's verse is no doubt, glorious, but I feel that B.I. should have had more lines in this collaboration after all this was his global single. Even then, "finna take off, be my own boss/Ain't no limit, 'cause it ain't my fault", is the strongest line in the entire song.  Perhaps it alludes to B.I.'s splendid return to his passion? A claim for innocence? Or just plain reclamation of his position as an artist? We may never know. One thing is for sure though, B.I. is here to stay.
Yaweh's verse seemed much like old wine in a new bottle. The same formulaic lyrics about girls, drinks and cars. Yes, he played it safe and his verse does feels a little off track from what the song resonates with. However, his presence did add colour to the MV with the orange background as he sings, "This Japanese Fanta Aw Yah".
My response to Got it Like That is lukewarm, perhaps it's because I wanted more B.I. Parts. It is however a wonderful song for a light morning jog or if you want to unwind after a tiring day. The beats are great and the environment it creates is stress-free and it already has 2.4 Million views so that definitely says something.
It however seems like a song geared for the Western market and I daresay, it is successful in this venture. At this juncture, it is pertinent to note the fact that B.I. had a global comeback with international artists. He has leveraged the situation to his advantage and declared his presence on the world stage. He can only grow more as an artist from this position. I find myself looking forward to his album and witness the display of his lyrical genius. In a way, he has indeed Got it Like That!
In related news, B.I. is set to release his 1st full album, 'Waterfall' on June 1st at  6PM KST and the album has 12 tracks with 2 featuring (name yet to be released). Like all other fans, I am also anticipating for the new album and looking forward to see who would be featuring in his new album. But until then, 'Got it Like That', will be on loop.
View this post on Instagram
Written by Mehak Talwar