Being a celebrity is not just about the fame and the money. It is also a responsibility. Celebrities tend make an impact on the society as their actions and words can influence their audience, which is exactly why they need to be more mindful of how they portray things. Celebrities need to live up to the fact that "with great power, comes great responsibility," but in this case the plate is clearly reversed.
Wee Meng Che is a Malaysian Chinese singer, actor, and director who is pretty popular in Malaysia and surrounding Asian countries, especially for his controversial music. And speaking of controversial, he recently dropped a *Manglish song titled 'You Know Who Is My Father?' where he crosses the line with his unspeakable lyrics and low portrayal of women in the music video. He also took it a step up and disrespected the popular Korean girl group BLACKPINK.
*Manglish – By slang it means Malaysian + English
TW: Sexualisation of Women 
For so many years' women all around the globe have been fighting for their right to be treated equally. Though a portion of this has been achieved, there is still so much to be done.  But when we think we have taken a step ahead,  music videos like 'You Know is My Father'  get people wrongly influenced and they think it is okay to objectify women.
The title of the YouTube track goes "Funny MANGLISH Song by Namewee [You Know Who Is My Father?]" but of course, we still haven't been able to figure out which part of this song was "Funny?"
The intention behind this "parody MV" was apparently to mock the behavior of rich Malaysians who abuse their power and step on people with ease. But with the way Namewee has gone about for this track, it clearly sends a very wrong message. There are other way to express one's disapproval of certain things but his approach towards this song is unacceptable in many ways, on many levels.
The MV has two parts. An introduction video and then the actual MV.
In the introduction video it shows that he's basically trying to impress two young women by flexing about his rich father. Take a look at how he approached them.
When is the world ever going to stop with sexist remarks towards women for the clothes they wear? It is disappointing to see that even in the 21st century people have not changed their mindsets.
It is no news among Malaysians that Namewee is a sucker for pun intended lines. In fact, his stage name is a bilingual pun on his first name which sounds like the Mandarin word for "Name."  Take a look at the sexual pun intended dialogue here.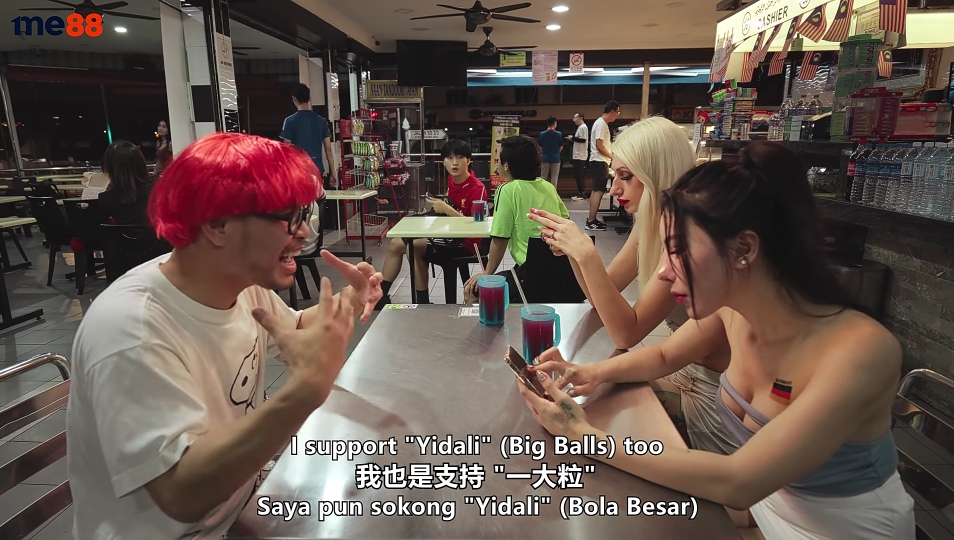 Namewee didn't stop there and definitely touched a nerve of BLINKS and K-POP fans, when he openly sexualized BLACKPINK in his lyrics and this of course, received backlash from the fans. 
One of the most saddening thing about the MV is that, so many women have appeared on it and have been sexualised. We hope that this video is taken down and Namwee apologises to all the women, BLACKPINK in particular and their fans. 
What are your thoughts on this? Let us know in the comments. 
For more updates follow @namaste_hallyu and @namastehallyustudio